The 10 Books You Need To Watch Out For In 2014
Finished The Goldfinch? Well don't despair, here's our guide to the books that are bound to make waves in 2014...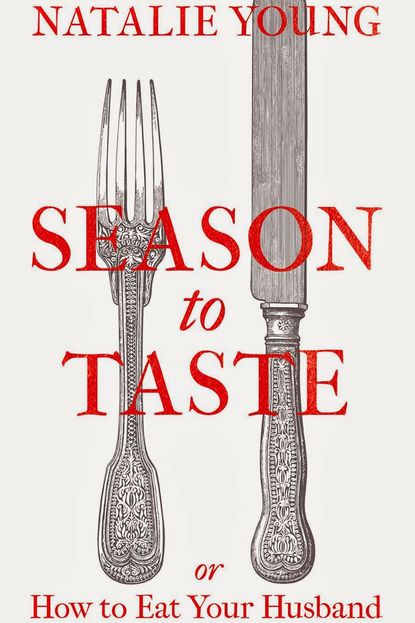 Finished The Goldfinch? Well don't despair, here's our guide to the books that are bound to make waves in 2014...
1. Season to Taste: Or How to Eat Your Husband by Natalie Young
Move over 50 Shades, this has been tipped as the most controversial release of the year. It's the darkly comic tale of one woman's decision to kill and then eat her husband gradually - to hide the evidence. Let us know how it goes down - if you can stomach it... Jan
2. The Gospel of Loki by Joanne M. Harris
The author of Chocolat returns with this first-person tale of the Norse God Loki. If you loved Thor, then you might love this too. Although, it it missing the Chris Hemsworth factor, of course... Feb
3. The Invention of Wings by Sue Monk Kidd
Oprah Winfrey is a big fan, so we're betting that this tale of sisterhood in the 19th century Deep South is pretty epic. Jan
4. Frog Music by Emma Donoghue
We're not sure whether Donoghue can top her Man Booker Prize-shortlisted hit, The Room, but we're excited to check out this new tale of murder and intrigue, set in 19th century San Francisco. Mar
5. Not That Kind of Girl by Lena Dunham
As if Ms Dunham's memoir needs any further introduction. We just can't wait. I mean, it did earn her a $3.5 million advance... Oct
6. Andrew's Brain by E.L. Doctorow
Another one that has made it onto Oprah's reading list for this spring. We're intrigued to try out this journey into one man's troubled mind. Jan
7. Cutting Teeth by Julia Fierro
This novel about a group of disillusioned 30-something couples, who gather together at a shabby beach house called Eden, is tipped to be brilliant debut. May
8. Longbourn by Jo Baker
Talk about the Downton effect - this novel follows the servants at Longbourn, the home of the Bennets in Jane Austen's Pride and Prejudice. Any book with Elizabeth in it is okay by us... Jan
9. Cat Out of Hell by Lynne Truss
The bestselling author of Eats, Shoots, and Leaves returns with this supposedly mesmerising tale of a cat with nine lives. Perfect for anyone feline-friendly. Feb
10. At Night We Walk In Circles by Daniel Alarcón
The New Yorker has tipped Alarcón as a young writer to watch, so we're dying to check out his debut, about a young actor's extraordinary journey through Civil War-torn Peru. Jan
Celebrity news, beauty, fashion advice, and fascinating features, delivered straight to your inbox!