Japanese beauty products and brands to have on your radar
You've heard of K-beauty, now it's time to wise up on J-beauty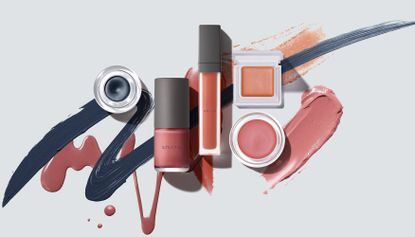 You've heard of K-beauty, now it's time to wise up on J-beauty
There's no denying it, Japanese beauty products are some of the biggest players on the global beauty stage.
The truth is that, like Korean beauty, Japan is responsible for bringing us some of the very best face serum, cleansers and lotions in the world. What's more, it's the birthplace of some of the biggest beauty brand names on the market. Shiseido? SK-II? SUQQU? You guessed it, all Japanese.
Curious to learn more about the country's beauty brands and famous skincare routine? We asked Japanese skincare brand Curél's aesthetic dermatologist ambassador, Dr Catharine Denning, for a bit more insight.
What trends have we borrowed from Japanese beauty?
'From double cleansing to face masks, there isn't much that we in UK can't take from the J-beauty regimen,' Dr Denning says. 'Double moisturisation is a lesser-known trend that I predict to be adopted this year by the UK beauty enthusiasts.
'A great place to start is to use Curél's ceramide-rich, dry and sensitive skin range (actually suitable for all skin types despite the name). This incorporates all of the J-beauty steps and is easy-to-use, feels luxurious but at a high street price point.
'More and more in this country we are adopting the effortless, natural make-up look that the Japanese are famous for and so beautiful and hydrated skin is becoming more of a focus, thanks to our trend setting J-beauty friends.'
Japanese beauty ingredients
'Japanese skincare tends to use naturally-derived ingredients such as green tea, which acts as an antioxidant on the skin. Rice and silk proteins are great for supporting hyaluronic acid production in the skin and so are often found in the hydrating face masks and the lotion step of the J-beauty routine.
'Rice extract is also a good source of ceramides, which are beneficial to repair the skins hydrolipid barrier in compromised skin.'
Japanese skincare routine
Step 1 – Cleanse
'The first step of any routine is to cleanse! Rather than using the foams and gels that we would steer towards in the uk, J-beauty focuses on the luxury of rich creams and oils to cleanse with. The Japanese like to have a luxurious ritual to start and end their day.'
Step 2 – Cleanse again
'Double cleansing is a must in the J-beauty routine, particularly at the end of the day. You'll never feel cleaner when you get into the swing of it'
Step 3 (optional) – Face mask
'The Japanese skincare regimen wouldn't be complete without a regular face mask with either active or hydrating ingredients to match your skin concern.'
Step 4 – Essence or lotion
'Not a creamy lotion that we would think of in the UK, but rather a liquid, hydrating fluid that's more like a toner consistency. Lotion is used after cleansing at the beginning of your routine to really help the subsequent products penetrate into your skin more efficiently. This is the first moisturisation stage in their "double moisturisation" step.'
Step 5 – Serum (optional)
'There is an increasing trend towards brightening serums in Japan to help with skin texture and even out pigmentation, so often this step is focussed on brightening ingredients.'
Step 6 – Moisturiser
'This step tends to be a bit more bespoke to skin type, with lighter, hydrating gels for oily or acne-prone skins and heavier, often oil-based creams for drier skin needing more nourishment. This completes the second moistuisation step of the double moisturisation process that is so popular in the routine.'
Step 7 – Eye cream
Finish the whole thing off with your best eye cream, patting a little into the delicate skin using your ring finger.
Keep scrolling to learn about some of the best Japanese beauty products you can get your hands on in the UK, including both make-up and skincare buys.
DHC Face Wash Powder, £10.50, Lookfantastic
If you have sensitive skin, this facial wash is a great exfoliating option for you; the powder transforms into a light foam as you wash and cleanses the skin leaving it feeling fresh and smooth.
Shiseido Ultimute Power Infusing Concentrate, from £69, Cult Beauty
This brand has just shy of 150 years of skincare expertise under its belt, so you can see why it's such a global staple. The Power Infusing Concentate – applied before any other serums or moisturisers – gives the rest of your products a kickstart to, in the brand's words, "work twice as hard". It'll help your skin fend off everyday damage and the signs of ageing and maintain its health. Kind of genius, no?
Shiro Silk Highlighter, £42, shiro-shiro.uk
Made using silk powder and sesame oil, these gorgeous highlighters add a silky sheen to skin. Apply wherever the light catches your skin for an ethereal glow.
Fairydrops Scandal Queen Quattro Mascara, £18.50, Cult Beauty
Fairy Drops was born when Japanese celebrity, Aya Yasude, customised her own mascara brush. Struggling to find a mascara that was just right for her TV appearances, she took a pair of scissors to a mascrara wand and cut away until she was left with a brush that made her eyes pop. The distinct 'bobble' wand is the perfect companion for the jet-black, water-resistant formula that leaves lashes big, bold and camera-ready.
SK-II Facial Treatment Essence, £180, Revolve
Japanese skincare and lotions go hand in hand, and SK-II's is possibly the most famous out there. Cate Blanchett is a known fan of this Pitera-rich essence, which clears and refine's the skin's appearance and texture over time for a "crystal clear" look.
SUQQU Designing Colour Eye Palettes, £46, Harrods
Taken from the Japanese word meaning 'posture with attitude', SUQQU is all about the modern woman with a fresh, polished and radiant approach to beauty.The Designing Colour palettes contain four complementing shades that are everything you need to define, shadow and contour the eye area for day or night looks. We wouldn't be without one (or four or five) in our beauty kits.
Sensai 38°C Mascara, £21, Harrods
The teeny-tiny wand on this mascara allows for the ultimate precision when trying to lengthen out every single lash. As indicated by its name, the formula is only removable with water at a temperature above 38 degrees, making it sweat and humidity resistant.
Decorté Liposome Moisture Serum, £113, Lookfantastic
This one is Japan's best-selling serum, and it's a hydrating dream. Dehydrated and unhappy skin's thirst is quenched almost instantly, with tiny capsules that absorb into the deepest layers of the skin, and slow time-release technology keeping its moisture levels topped up throughout the day.
Celebrity news, beauty, fashion advice, and fascinating features, delivered straight to your inbox!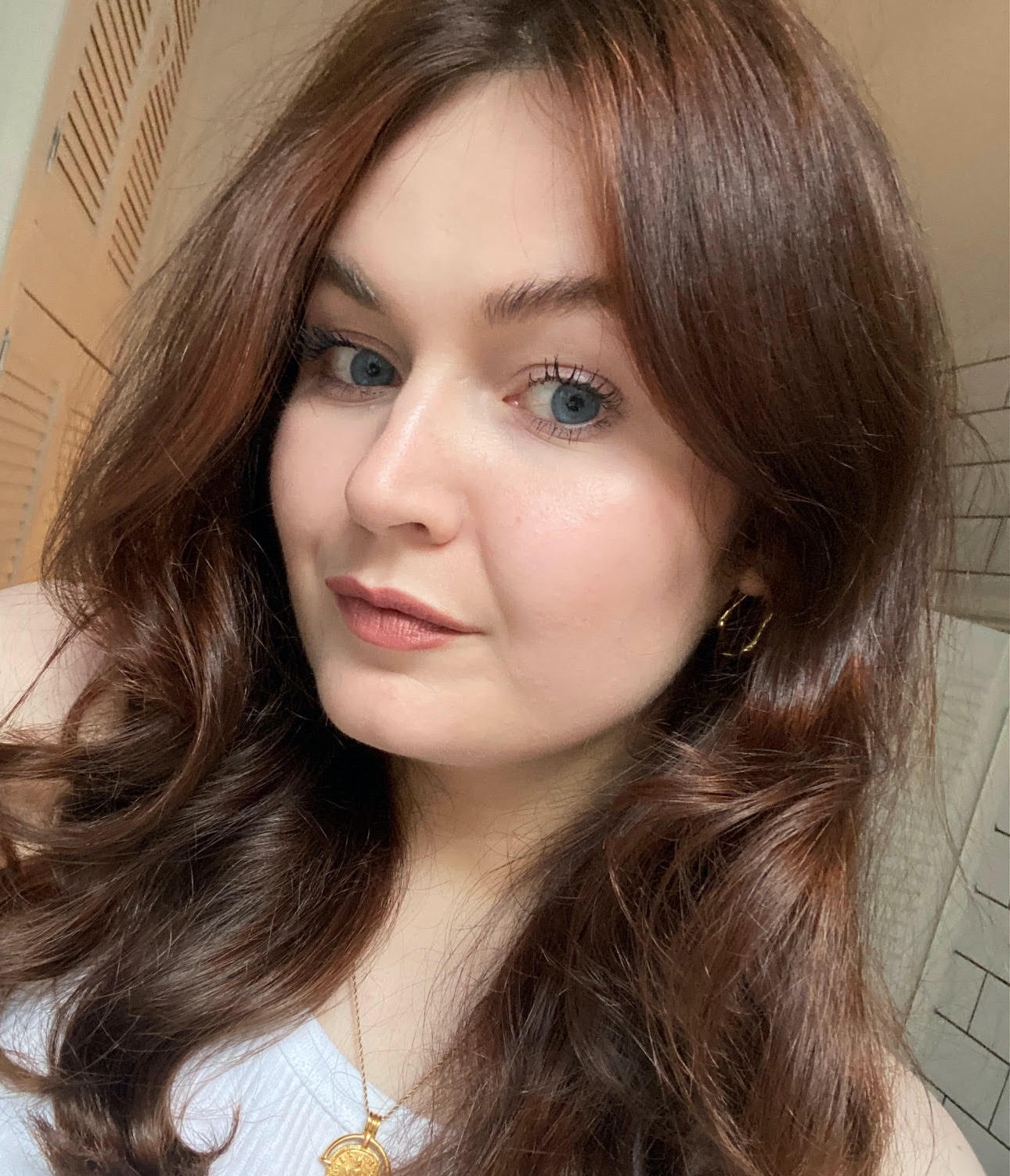 Lucy is a freelance beauty editor and contributor at Marie Claire, and has written for titles including Glamour, Refinery29, Popsugar, woman&home and more. She was previously Marie Claire's junior beauty editor. During her career, she's covered everything from backstage beauty at fashion week to interviews with famous faces like Drag Race royalty and Little Mix. As for her beauty ethos, she's a big advocate for not having to spend a fortune on beauty products to get good results, and when she's not got beauty on the brain you'll find her reading or hanging out with dogs.