Women's confidence is being squashed by the anti-ageing myth—here's why society isn't ready to ditch it
The new pro-age narrative has good intentions, but the trolling of Madonna reveals how much more needs to be done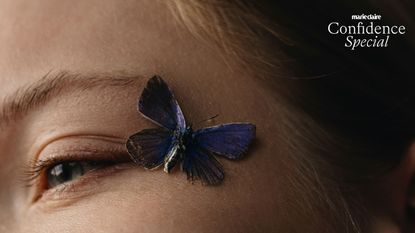 (Image credit: Stocksy)
Today, anti-ageing is often considered a dirty term, with society increasingly telling women to embrace their grey hairs and wrinkles; that age is something to be celebrated and flaunted. At surface level, it would appear we've come a long way over the years.
However, images of Madonna at the Grammy awards, which spread like wildfire across social media and the press recently, tell a different story. News headlines labelled her as "unrecognisable". One particularly poignant viral Tweet declared: "Letting yourself age gracefully is far more beautiful than plastic surgery. Here's proof". This statement was followed by a photo of Madonna aged 64 and the user's mother, also aged 64. Another post that went viral read: "Madonna looks good for her age… if her age is 2,700 year old vampire who eats babies and small animals alive [sic]". As a beauty journalist who has been working in the industry for almost a decade, it occurred to me in the aftermath of this onslaught (perhaps later than it should have) that the anti-ageing narrative runs deeper than we think.
When Dove's 'Real Beauty' campaign launched in 2004, it ignited a widespread conversation about the unattainable standards imposed on women, and proved to be the media's first real move away from the premise that women have to be thin, white and young in order to be deemed beautiful. Yet, the beauty industry was simultaneously churning out products that promised to 'turn back the clock' on our appearance and our obsession with looking younger intensified.
There seemed to be a catch, though. The anti-ageing products that women were lapping up weren't working. The elixir of youth was always promised in the next buy—and we were cottoning onto the con we had been sucked into; a con that involved society telling us the things we should be ashamed of and then repeatedly selling us a false promise. Soon enough, people started acknowledging that the anti-ageing industry was toxic. That's why, back in 2017, US beauty magazine Allure announced it was no longer going to use the term 'anti-ageing' in its articles.
I was a beauty writer in my early twenties, working at a women's lifestyle magazine at the time, and I remember feeling overjoyed that the beauty industry was finally getting called out for profiting off women's age-related insecurities. A move away from the term anti-ageing, in theory, meant waving goodbye to the negative tropes associated with getting older.
Fast-forward six years and it is rightly considered toxic to use the term 'anti-ageing' in a positive light. Now, beauty brands are embracing the era of 'pro-ageing'—an ideal that focuses on women accepting their age with confidence and open arms. Yet, on the eve of my 27th birthday, I booked in for my first Botox appointment. As an openly feminist beauty editor not yet 30, I believe wholeheartedly in the premise of women loving themselves for who they are, but I still get Botox injections in my face twice a year. And the truth is, beyond just not feeling happy with the way my face has changed as I started ageing, I've never really put too much thought into why I do it.
However, with the global anti-ageing market set to be worth more than $400bn by 2030, and following a week of showbiz headlines debating women's appearances, we have to ask ourselves: are we really living in a time of pro-age confidence, or is it simply a delusion of grandeur? Marie Claire investigates…
The pro-ageing era
There's no doubt that the beauty industry is putting in the work to make ageing less taboo. Most mass beauty brands have scrapped the anti-ageing label altogether, agreeing that it enables the narrative that ageing is something that needs fixing or is something to be ashamed of.
Beyond the products themselves, beauty brands are also taking a pro-ageing stance in their marketing campaigns. For example, L'Oréal Paris recently launched its first mature-influencer campaign, exclusively featuring influencers and models aged 45 and over to promote its Age Perfect Golden Age Rosy-Oil Serum on social media.
And L'Oréal Paris isn't the only brand to be featuring older women in its aspirational campaigns. In fact, make-up brand Charlotte Tilbury has been casting models over 40 to star in its advertising material for some time. What's more, Charlottetilbury.com features models of various ages to showcase its products.
Perhaps most notably, beauty giant Coty (which owns the likes of Max Factor, Rimmel and Kylie Cosmetics) has also just launched its #UndefineBeauty campaign. The brand discovered that that phrase: "She was a great beauty in her youth" is often cited in major dictionaries to illustrate the concept of beauty, and is now calling for publishers to review their definition, and remove implicit ageism and sexism. You can join the campaign here.
Sue Y. Nabi, Coty's CEO says, "Seen through the lens of today's society and values, the definition of beauty hasn't aged well. Of course, not all people are impacted, or feel excluded by these definitions. But the implicit ageism and sexism in the examples were born in a different time. We believe it's time to bridge the gap; time to bring the definition to where society is today. By changing the definition, more people [may] feel included – feel beautiful – [and] there will be a ripple effect which touches us all."
The patriarchal complex
Sadly, however, the pro-ageing era still has some serious hurdles to tackle. As with many issues, misogynistic and patriarchal undertones have created a ceiling that's hard to smash through. And while brands are increasingly taking a more pro-ageing approach to beauty, society is yet to catch up.
"I want to look younger," says one 64-year-old woman we speak to. "I feel like, after a whole life of being made to feel as though ageing is something terrible, I'm suddenly being told to forget it all and accept myself, wrinkles and all. I want to carry on having Botox without feeling ashamed of it. I'm now being told to love the way I look, do whatever makes me happy and be unapologetically myself, but I'm shamed for getting Botox – something I do to make myself feel more me."
Indeed, while men are seen to 'age like fine wine', the women we spoke to for this investigation felt scrutinised for their beliefs and their choices. Society seems to want women to be entirely accepting of themselves and their age, without acknowledging the years of damage that's already been done. The patriarchal system on which the beauty industry was built is now telling women to age gracefully – but only if they look good while they do it. And all without ever having used 'anti-ageing' products or undergone cosmetic work.
The skincare dilemma (and solution)
Recent events prove that an anti-ageing mentality cannot simply be erased overnight – and women shouldn't have to act as though it can be. This is also true when it comes to skincare.
While there's no doubt that beauty brands removed the term anti-ageing from their products with good intentions, what we are left with is a huge number of women who simply don't know what they want to buy anymore. Pamela Marshall, a clinical aesthetician and co-founder of Mortar & Milk, explains, "It is very confusing for consumers. On the one hand we all want to step away from the 'anti-ageing' label (male products, incidentally, don't generally display this wording), but on the other, we are conditioned to understand that particular term will deliver a product that contains ingredients like retinoids, AHAs and peptides, which will target the skin concerns we have."
As a result, some beauty brands are swapping out the phrase 'anti-ageing' for something more positive, such as 'pro-ageing'. However, Marshall argues it's not enough. "Why does a woman have to 'anti-age'? Or 'pro-age'? Or age gracefully? Why can't we just be? I often use the term 'happy skin' or 'well-functioning skin' when I speak to clients because I just don't want the ageing stigma brought into the conversation," she says.
Yet, to get to a place where ageing isn't even addressed in skincare, there needs to be more education; more education on what certain ingredients treat, more education on the real efficacy of the products we're buying into, and more education on the limitations of what topical skincare can do.
As for what can be done in the grand scheme of things? We can only hope that traditional, patriarchal beauty standards continue to fade over time, and that beauty brands promote a pro-ageing mentality, while responsibly educating women on the products that they're buying.
---
Celebrity news, beauty, fashion advice, and fascinating features, delivered straight to your inbox!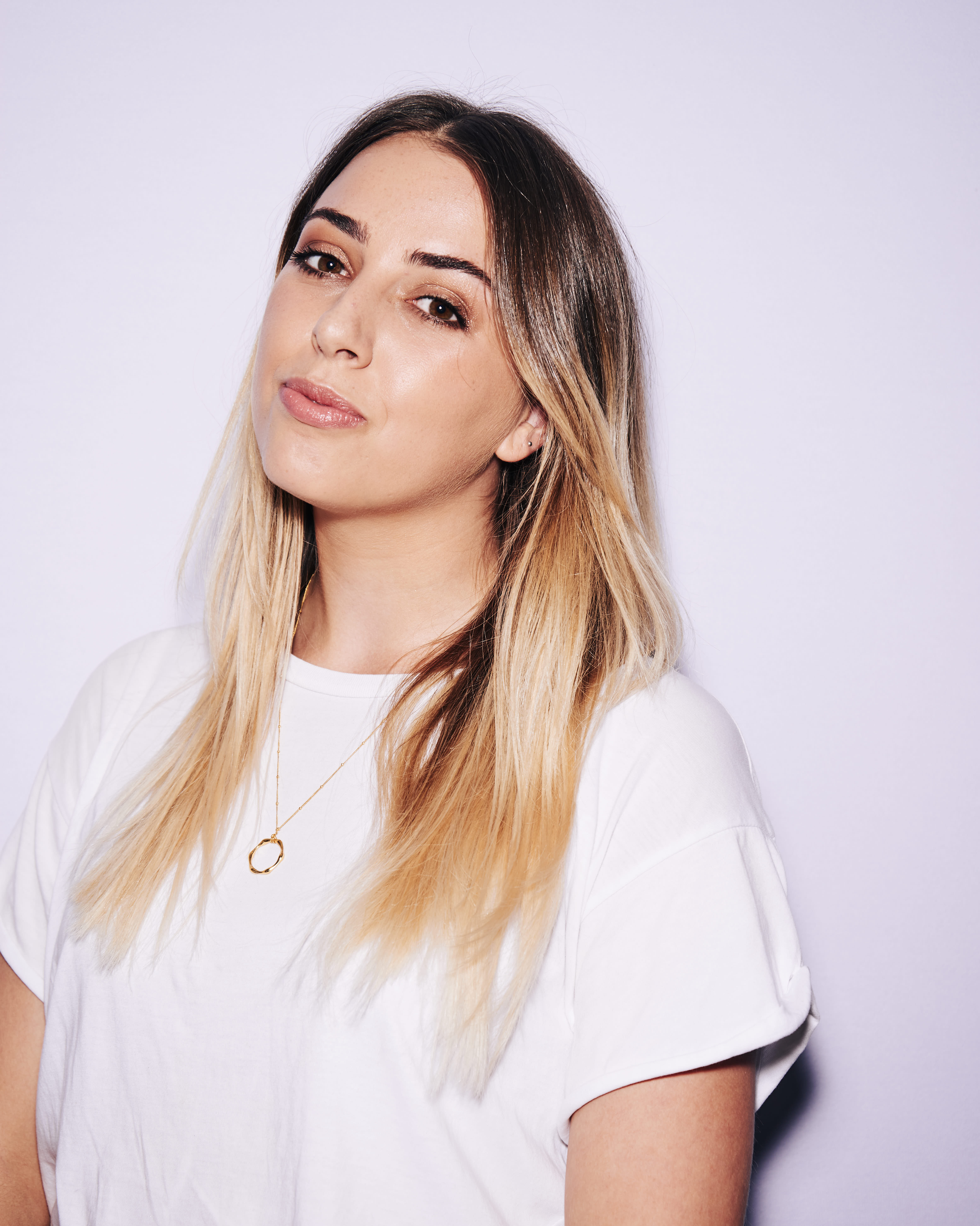 Shannon Lawlor is the Executive Beauty Editor at Marie Claire. With nearly a decade of experience working for some of the beauty industry's most esteemed titles, including Who What Wear, Glamour UK, Stylist and Refinery29, Shannon's aim is to make the conversation around beauty as open, relatable and honest as possible. As a self-confessed lazy girl, Shannon has an affinity for hard-working perfumes, fool-proof make-up products and does-it-all skincare.