17 of our favourite Bobbi Brown quotes
To celebrate the brand's 25th anniversary, we look back at the founder Bobbi Brown herself and her very best pearls of wisdom...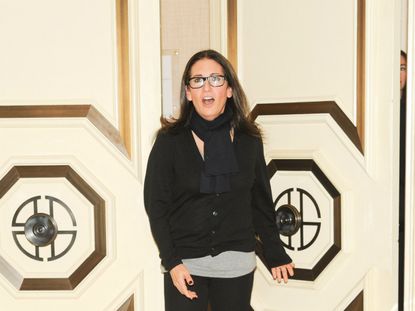 To celebrate the brand's 25th anniversary, we look back at the founder Bobbi Brown herself and her very best pearls of wisdom...
This year, Bobbi Brown cosmetics celebrated its 25th anniversary, after launching just a quarter of a century ago from the Founder's home - the original collection consisting of just 10 lipsticks.
Speaking of lipsticks, why not head to our sister site Powder for a personalised red lipstick recommendation!
Today, Bobbi Brown is the number one make up artist brand founded by a woman, its products renowned for catering to everyone, independent of their age, skin type or colour and sold in over 60 countries across the globe.
'It all started with a very simple idea' Bobbi famously said, 'natural looking make up and lipstick that looked like lips.'
Now as Bobbi Brown cosmetics celebrates its 25th anniversary, the make-up artist is marking the occasion by taking a step down and has confirmed that she will leave her namesake make-up brand by the end of 2016.
While the brand is celebrating a quarter of a century in the industry, we want to celebrate Bobbi Brown – the woman, founder and COO, who remains warm, humble and intelligent despite being one of the most powerful women out there.
Here are our favourite Bobbi Brown quotes…
1. 'I believe that all women are pretty without make up – but with the right make up can be pretty powerful.'
2. 'Feeling good requires an upbeat attitude, confidence, and a wicked sense of humour.'
3. 'If you see your friend wearing a great lip colour, don't assume it will be right for you.'
4. 'Concealer is the secret to the universe.'
5. 'Beauty isn't about looking perfect. It's about celebrating your individuality.'
6. 'The most versatile lipstick you can own is a shade that's just a bit brighter than your natural lip colour.'
7. 'If I'm not comfortable, I'm not happy. When I go to the White House, I wear my jeans.'
8. 'Crow's feet' should be called smile lines. You'd look weird if you didn't have them.'
9. 'I hate contouring. I don't get it. Why do you have to contour? No one's a good enough make up artist to make it look good!'
10. 'I never in a million years thought I would be the go-to for self-esteem; that was not my intent. But I happen to love beauty, I love the way people look, and I love making women look beautiful.'
11. 'Whether you are a stay-at-home mum, or on the red carpet, or in Afghanistan, the better you feel, the better you do your job.'
12. 'How I feel about myself is more important than how I look. Feeling confident, being comfortable in your own skin – that's what really makes you beautiful.'
13. 'I am in an industry that makes women feel bad about themselves, absolutely.'
14. 'I look at a woman and I don't see what's wrong with her. I see what's right.'
15. 'No task is too small or beneath you. If you want to get ahead, volunteer to do the things no one else wants to do, and do it better. Be a sponge. Be open and learn.'
16. 'The secret to beauty is simple, be who you are.'
17. 'Make up is no rocket science.'
Celebrity news, beauty, fashion advice, and fascinating features, delivered straight to your inbox!