Strictly Come Dancing's Ricky Whittle to 'be sued by photographer'
The actor is facing legal action after allegedly running over a phographer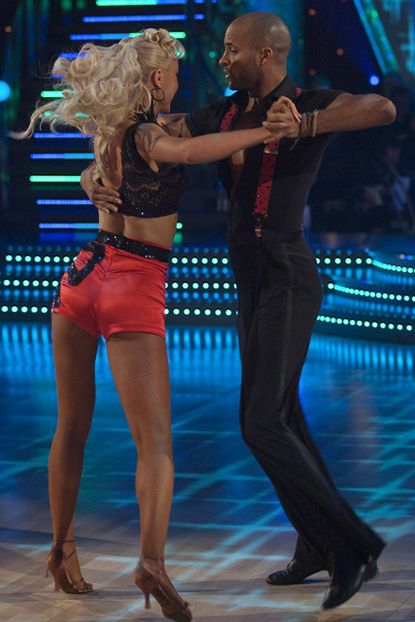 (Image credit: BBC Pictures)
The actor is facing legal action after allegedly running over a phographer
Strictly Come Dancing superstar and Hollyoaks actor Ricky Whittle may be facing legal action today, after allegedly running over a photographer.
The incident - which happened outside a nightclub last month - saw Ricky arrested on suspicion of assault.
The actor's car allegedly struck a photographer as he tried to drive away, leaving the snapper with minor injuries.
And now the Strictly star may be facing legal action as the photographer prepares a compensation claim.
Speaking on behalf of the snapper, laywer Nick Harrison said: 'At this point in time we are making enquiries into the incident.
'Mr Farrell maintains that he was going about the normal course of his business as a freelance photographer when he was struck by a vehicle being driven by Mr Whittle.
'If the evidence suggests that Mr Whittle drove negligently into Mr Farrell, then Mr Farrell may well have a case for claiming compensation for his injuries and any loss of earnings.'
So could this mark the beginning of yet more trouble for the star?
Hotly tipped to win Strictly Come Dancing, Ricky has wowed the judges with his fancy footwork week after week.
And just last week he narrowly avoided being voted off after a dance off with Natalie Cassidy.
Who do you think will be the next to leave the competition? Let us know your thoughts in the comments box below.
SEE ALL THE STRICTLY STARS HERE
Celebrity news, beauty, fashion advice, and fascinating features, delivered straight to your inbox!