Ricky Gervais to host Golden Globes
Third time lucky for contoversial host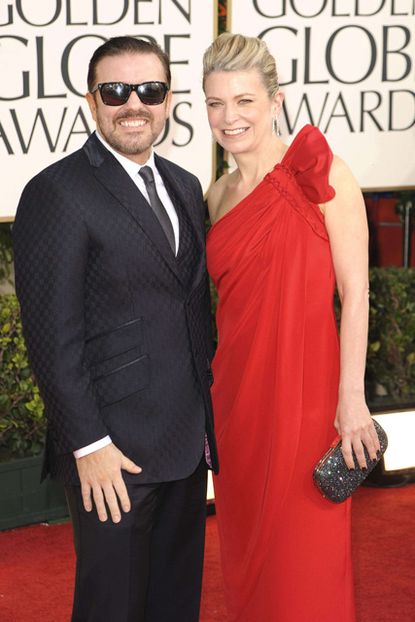 (Image credit: REX)
Third time lucky for contoversial host
Ricky Gervais will return as host for the prestigious Golden Globes awards in 2012, despite causing something of a stir Hollywood last year.
The British star has been named as the Golden Globes host for the third year running, a surprising decision considering the furore after this years show.
Gervais' caused quite some controversy earlier this year, when the glossy A-list audience found themselves the center of his taunts and risky jibes, leaving some wondering whether the comedian was best suited for the job.
But it seems those celebs do have a sense of humour after all, and the Hollywood Foreign Press Association (HFPA) announced on Twitter that Gervais would be returning in January 2012.
In a statement, the HFPA said: 'After weeks of rumours, it's finally official - Ricky Gervais will be back to host the Golden Globes for a third year.
'While many welcome Gervais' return, not everyone is happy with the decision because last year his blunt one-liners targeting big-name celebrities caused anger and resentment in some quarters.'
The 50-year-old comedian posted a YouTube clip of his taunts from the 2011 show onto his Twitter page on Wednesday, promising: 'This x 10.'
Do you want to see Ricky return as host? Tell us your thoughts in the comments box...
READ: GERVIAS 'UNACCEPTABLE' GOLDEN GLOBE HOST
Celebrity news, beauty, fashion advice, and fascinating features, delivered straight to your inbox!