Madonna turns prima donna for London interviews
Oh dear! Madonna was in fully-fledged diva mode for a recent round of London interviews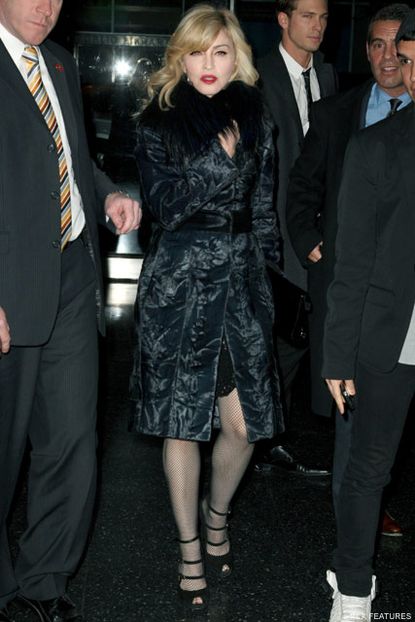 (Image credit: Rex Features)
Oh dear! Madonna was in fully-fledged diva mode for a recent round of London interviews
Mariah Carey is well known for being one of Hollywood's divas, but now it seems that Madonna's at it too!
She had staff terrified during a recent round of London interviews at the famous Soho Hotel.
It seems everything from the set up of the rooms to the lights offended the queen of pop. Even the chairs were the wrong colour!
The music legend started by keeping everyone waiting, with staff on tenterhooks until her arrival.
And as soon as she turned up, she immediately demanded the whole set-up be changed.
'We knew Madonna was tough but had no idea she was quite so exacting. We had had specifications on lighting and camera angles before she arrived,' said an inside source.
'But she took one look at the chair and complained it was the wrong colour. Then she said the red lighting - which took ages to put up - was all wrong too.
'Everyone was stuck in this room sweating under the TV lights while we waited for her to give the thumbs up.
'We had been warned not to turn on the aircon because it could effect her vocal cords. It was ridiculous.'
Oh dear!
But Madonna's people deny the star made any diva-style requests.
'Madonna was an ultimate professional throughout her day of interviews. And her favourite one was GMTV,' a spokeswoman said.
Do you think stars go to far with their requests? Let us know your thoughts in the comments box below.
SEE MADONNA'S STYLE HIGHS AND LOWS HERE
Celebrity news, beauty, fashion advice, and fascinating features, delivered straight to your inbox!