It Seems People Really Want Kristen Stewart And Nicholas Hoult To Date...
Nicholas Hoult recently split with Jennifer Lawrence, reportedly.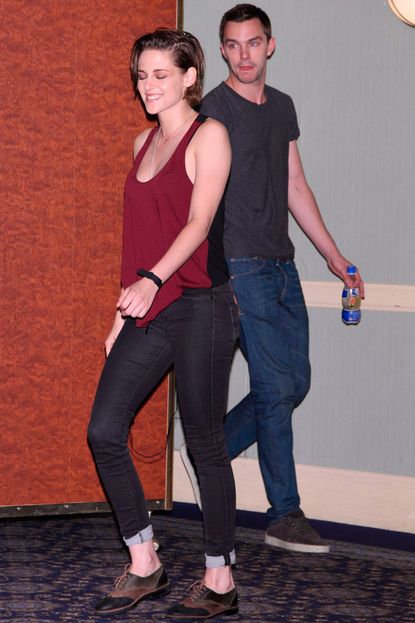 (Image credit: Rex)
Nicholas Hoult recently split with Jennifer Lawrence, reportedly.
It seems that people really want Kristen Stewart and Nicholas Hoult to start dating.
The British actor has reportedly just split with everyone's favourite goof-tastic actress, Jennifer Lawrence, and it's taken approximately 2.5 seconds for rumours to start circulating that there's now something going on between him and his latest co-star, Kristen Stewart.
The pair have just started filming Equals, a movie about a future world in which humans can no longer feel emotions, in Tokyo and already folk are speculating that there's something a little more than platonic going on between them.
So, why the speculation they're getting it on? Let's look at the (weak) evidence:
1. They're both single.
2. They were seen eating sushi together in Tokyo (and that's not a euphemism).
3. At a press conference to announce the start of their new project, when Kristen was asked what she thought of Hoult, she joked: 'I can't stand him.'
4. Hoult reckons they have on-screen chemistry: 'It's always a weird position to be put in any film where the director chooses two people and is saying "Hey, potentially in this world I'm creating you two could fall in love." Sometimes (the situation) feels forced and tricky and awkward, but the kind of environment Drake (Doremus, director) created was straight forward and easy. Kristen is a great actress and that just makes it very relaxed and my job very easy.'
So, there you have it...
Celebrity news, beauty, fashion advice, and fascinating features, delivered straight to your inbox!