Kate Moss to record album
Since her collaboration with Topshop ended, we've been wondering just what Kate would do next. Well now it seems we might have the answer - Kate Moss is set to go from supermodel to superstar musician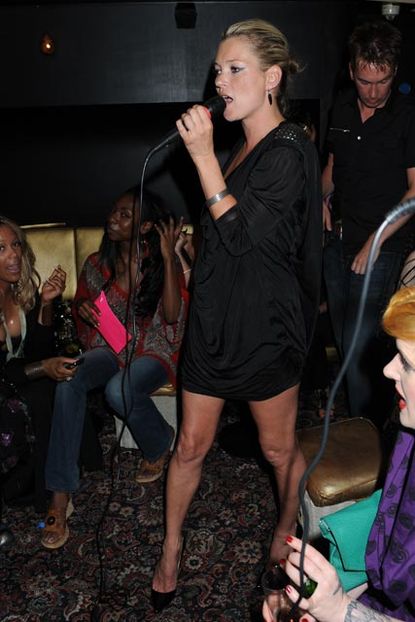 (Image credit: Rex Features)
Since her collaboration with Topshop ended, we've been wondering just what Kate would do next. Well now it seems we might have the answer - Kate Moss is set to go from supermodel to superstar musician
Since her collaboration with Topshop ended, we've been wondering just what Kate would do next. Well now it seems we might have the answer.
The supermodel is said to be installing a recording studio in her North London home so that she can work on her album.
Kate's already proven that she can sing, performing for ex-boyfriend Pete Doherty, contributing vocals to the Lemonheads album and indulging in a singalong with Pink Floyd guitarist David Gilmour earlier this year.
She's also reported to be a huge Glee fan and her status as an all round rock goddess was cemented earlier this year by her appearance on the front cover of Bryan Ferry's new Roxy Music album, Olympia.
But now she's ready to take the next step.
'Kate's fashion days are winding down and she's no longer designing for Topshop,' a source, told the Daily Mail, 'so her dream is to record an urban album.'
Her fiance, Jamie Hince who plays guitar in The Kills, is said to be supporting her and Kate is rumoured to be duetting with Bryan Ferry on his next production.
Kate: We can't wait! We'll be playing the album as soon as it reaches us at Marie Claire HQ.
Let us know your thoughts in the comments box below. MORE CELEBRITY NEWS
THE A-Z OF KATE MOSS
Celebrity news, beauty, fashion advice, and fascinating features, delivered straight to your inbox!