This is what Christmas at Kate Moss' house is really like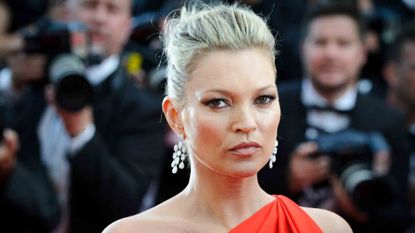 While in our food shop frenzy and present wrapping hell, it can be easy to forget that celebrities are really, just like us, too. And, it's especially apparent when it comes to Christmas.
So, we were filled with joy when fashion icon Kate Moss spilled the beans on her Christmas plans on BBC Radio 6 Music's Shaun Keaveny's show this week.
Describing herself as a 'Christmassy person', she went into detail of what Christmas at her household is like.
'I spend it in the country with my family, the whole family gathering,' she said. 'Anyone's welcome, any randoms as well. I like a random thrown in for good measure. It's just yeah, the full-on Christmas works.'
And, she even admitted she owns an Aga oven: 'Of course there's an Aga, yeah,' she said, 'Nothing ever fits in there, it's all a big drama. Running backwards and forwards between houses with people who've got a bigger oven than me and potatoes are over there and turkey's over there!'
Kate, 42, also revealed how she serves her brussels sprouts (with chestnuts, bacon and a 'bit of garlic', FYI) and how her favourite thing to prepare is the gravy. 'I am good with gravy. I'm Chief Gravy Maker.' But, when asked what her secret to good gravy is, she replied, 'I don't know if I can tell you. My family don't even know.'
And what about the atmosphere? Kate let slip that Wham's Last Christmas is usually playing, especially as it has sentimental value. 'It was my first tape. I got it for Christmas, my mum bought it for me. I love George Michael.'
OK, who wants to go to Kate Moss' for Christmas? Yup. Us too.
Celebrity news, beauty, fashion advice, and fascinating features, delivered straight to your inbox!