Of Course Emma Watson Used Those Prince Harry Rumours To Make A Brilliant Point About Feminism...
Emma Watson doesn't need to marry a prince to be a princess. And neither do you.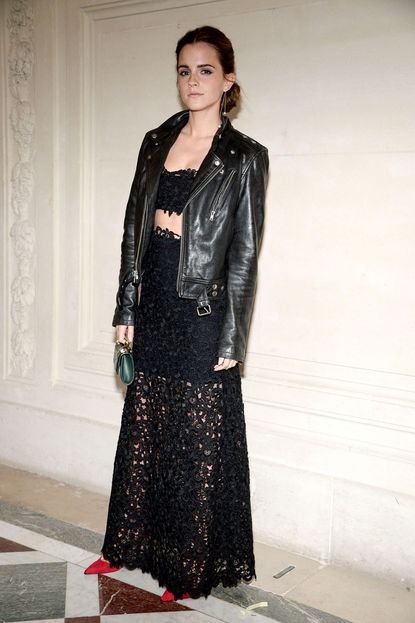 Emma Watson doesn't need to marry a prince to be a princess. And neither do you.
The internet has been awash with gossip recently that Emma Watson is secretly dating Prince Harry. The Harry Potter actress could have easily maintained a stony silence about the silly rumours - she'd be well within her rights - but instead she chose to use the attention to shine a light on feminism.
The UN Ambassador for Women used Twitter to dismiss the rumours and to make a well-timed point about gender equality. She wrote: ''WORLD ♥ Remember that little talk we had about not believing everything written in the media?!' Followed by a link to a scene from the 1995 movie A Little Princess with the caption: 'Also... marrying a Prince not a prerequisite for being a Princess.'
A perfect comeback that earned her nearly 55K retweets.
The #HeForShe campaigner has been owning social media over the last few days. On Oscars day she posted a photo of a handwritten note she'd sent to actor Steve Carrell after he wore #HeForShe cufflinks to the Academy Awards.
In the heartfelt letter, she wrote: 'You were pure genius in Little Miss Sunshine (one of my all time favorite films), my brother became obsessed with you after Anchorman, I wanted to marry you or have you adopt me after Crazy, Stupid, Love, I hated that guy you played in The Way Way Back, and then you were mind-blowing in Foxcatcher.
'I think you're so awesome and today you are wearing #HeForShe Monique Péan cufflinks at the Oscars to support Gender Equality. Couldn't be more proud! THANK YOU.'
Emma also thanked American Sniper actor Jake McDorman for wearing a similar pair of cufflinks.
Keep up the good work, Emma.
Used in articles
Celebrity news, beauty, fashion advice, and fascinating features, delivered straight to your inbox!