Cheryl Cole to reveal all on Derek Hough and Will.I.Am
Mrs C will open up on her relationships with the the pair in a new book, which mysteriously glosses over ex-husband Ashley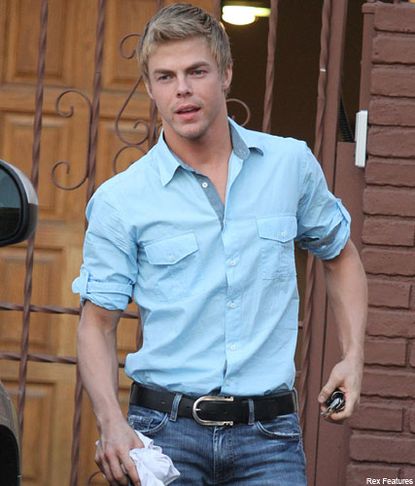 (Image credit: Rex Features)
Mrs C will open up on her relationships with the the pair in a new book, which mysteriously glosses over ex-husband Ashley
Cheryl Cole's tells all on her relationships with Derek Hough in Will.I.Am in new autobiography, Through My Eyes, but misses out ex-husband Ashley, according to her reports.
SEE CHERYL'S STYLE HISTORY HERE!
The star describes her Black Eyed peas pal as 'passionate to the core' in the story about her life, while on Derek Hough, she says: 'He's the best... he's a sweetheart'.
But strangely the star fails to mention her ex-husband in the book – which hits stores this Friday - or any of the events that led to the downfall of her marriage.
And in a move that will fuel rumous she's set to take up an X Factor role stateside, the star also talks about her love of LA, and now she would like to spend more time there.
'I've spent a bit of time in LA over the last couple of years... I love it that the sun shines all the time,' she said.
And that's not all. According to reports, Cheryl has also agreed to an hour-long interview with Piers Morgan for his ITV Life Stories show, which is set to air after the X Factor final in December.
'Every time Cheryl sees Piers, she says he pesters her non-stop to agree to do the chat,' a source told the Metro.
'He's spent months trying to convince her and in the end she gave in over a dinner hosted at Simon's house in LA.
'Afterwards Cheryl joked that half the reason she agreed was just to get him off her back. But on a serious note, she says she feels ready now to lay a few ghosts to rest.
'It's been a tumultuous year and as it draws to a close she wants to use this one interview to put everything out there in her own words then slam the door shut on 2010.'
Will you tune in to watch Cheryl tell all on her relationships? Let us know your thoughts in the comments box below.
CHERYL COLE: STYLE HIGHS AND LOWS
SEE CHERYL AND ASHLEY IN HAPPIER TIMES HERE!
Celebrity news, beauty, fashion advice, and fascinating features, delivered straight to your inbox!