For World Mental Health Day 20 celebrities speak honestly about their mental health battles
'You can't pay enough money to cure that feeling of being broken'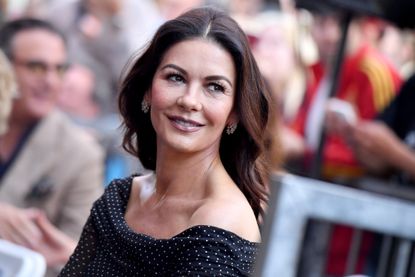 (Image credit: FilmMagic)
To mark World Mental Health Day 2019, we hear from some of the biggest names about their struggles with mental health.
Words by Hollie Brotherton
Thursday marks World Mental Health Day.
Approximately one out of every four of us in the UK suffers from a mental health problem each year. Of course, mental health problems can strike at any time, and do not discriminate with regards to situation or status. Here are a few celebrities who have bravely admitted their struggles with mental health.
Ryan Reynolds
Ryan has recently opened up about suffering with intense anxiety during the filming of Deadpool, crediting his wife, Blake Lively, for keeping him going. 'I never, ever slept. Or I was sleeping at a perfect right angle - just sitting straight, constantly working at the same time', he explained. 'By the time we were in post [production], we'd been to Comic-Con, and people went crazy for it. The expectations were eating me alive.' He added: 'Blake helped me through that. I'm lucky to have her around just to keep me sane'.
Kesha
Kesha chose to speak out about her mental health after a tumultuous year when she accepted her Trailblazer Award at the 2016 Billboard Women in Music awards: 'If I'm lucky enough to have a voice someone will listen to, then I should use it for good, for truth. That is why I have recently spoken openly about some of my struggles including my crippling anxiety and beginning recovery for an eating disorder amongst many other things. I know I'm not alone. These are struggles millions of people around the world deal with on a daily basis.'
Cara Delevingne
A few years after her first whirlwind rise to fame as a fashion star, Cara Delevingne has spoken candidly about her own struggle with depression, most recently with a series of tweets to explain her time out from the modelling world. Cara previously spoke out about the issues she faced as a teenager at the 2015 Women in the World Summit. 'I think I pushed myself so far that I got to the point where I had a mental breakdown… I was completely suicidal. I didn't want to live any more. I thought that I was completely alone. I also realised how lucky I was, and what a wonderful family and wonderful friends I had, but that didn't matter. I wanted the world to swallow me up, and nothing seemed better to me than death.'
Lady Gaga
Speaking to NBC's Today: 'I suffer from a mental illness; I suffer from PTSD. I've never told anyone that before, so here we are. But the kindness that's been shown to me, by doctors as well as my family and my friends, it's really saved my life. I've been searching for ways to heal myself and I found that kindness is the best way. One way to help people that have trauma is to inject them with as many positive thoughts as possible. It's priceless.'
Selena Gomez 'Around a year ago I revealed that I have Lupus, an illness that can affect people in different ways. I've discovered that anxiety, panic attacks and depression can be side effects of Lupus, which can present their own challenges. I want to be proactive and focus on maintaining my health and happiness and have decided that the best way forward is to take some time off.'
Miley Cyrus '[My fans] know that I've struggled with depression, and that helped them get over theirs. That gives me a big purpose - a reason to wake up in the morning that's bigger than to put on my f** king feathers and my little outfits.'
Demi Lovato '[My eating disorder and self harming] was a way of expressing my own shame, of myself, on my own body. I was matching the inside to the outside. There were some times where my emotions were just so built up, I didn't know what to do. The only way that I could get instant gratification was through an immediate release on myself.'
Gwyneth Paltrow 'When my son, Moses, came into the world in 2006, I expected to have another period of euphoria following his birth, much the way I had when my daughter was born two years earlier. Instead I was confronted with one of the darkest and most painfully debilitating chapters of my life.'
Catherine Zeta-Jones 'I'm not the kind of person who likes to shout out my personal issues from the rooftops but, with my bipolar becoming public, I hope fellow sufferers will know it is completely controllable. I hope I can help remove any stigma attached to it, and that those who don't have it under control will seek help with all that is available to treat it.'
Brad Pitt 'I was hiding out from the celebrity thing. I was smoking way too much dope. I was sitting on the couch and just turning into a doughnut, and I really got irritated with myself. I got to, "What's the point? I know better than this." I used to deal with depression, but I don't now, not this decade – maybe last decade. But that's also figuring out who you are. I see it as a great education, as one of the seasons or a semester, "This semester I was majoring in depression." I was doing the same thing every night and numbing myself to sleep, the same routine. I couldn't wait to get home and hide out. But that feeling of unease was growing and one night I just said, "This is a waste."'
Ellen Degeneres 'When I walked out of the studio after five years of working so hard, knowing I had been treated so disrespectfully for no other reason than I was gay, I just went into this deep, deep depression.'
Ellie Goulding 'I was sceptical [about having cognitive behavioural therapy] at first because I'd never had therapy, but not being able to leave the house [because of panic attacks] was so debilitating. And this was when my career was really taking off... My surroundings would trigger a panic attack, so I couldn't go to the studio unless I was lying down in the car with a pillow over my face. I used to beat myself up about it. There were a couple of times after I released Delirium when I was doing promo and thought, "Oh god, it's coming back, it's coming back," but it didn't. I think my body has become quite good at controlling anxiety.'
Brittany Snow 'Finally I went into the hospital when I was 19 for depression and for cutting. I wasn't the person I wanted to be and I knew something was wrong. The therapist diagnosed me with anorexia, exercise bulimia — instead of throwing up you go to the gym for hours — depression and body dysmorphia.'
Jon Hamm 'Honestly? Antidepressants help! If you can change your brain chemistry enough to think: "I want to get up in the morning; I don't want to sleep until four in the afternoon. I want to get up and go do my s**t and go to work". Reset the auto-meter, kick start the engine!'
Winona Ryder 'You can't pay enough money to cure that feeling of being broken and confused. It's not like every day's been great ever since. You have good days and bad days, and depression's something that, y'know, is always with you.'
Halle Berry 'I was sitting in my car, and I knew the gas was coming when I had an image of my mother finding me. She sacrificed so much for her children, and to end my life would be an incredibly selfish thing to do. My sense of worth was so low. I had to reprogram myself to see the good in me. Because someone didn't love me didn't mean I was unlovable. That's what the break-up of my marriage reduced me to. It took away my self-esteem. It beat me down to the lowest of lows.'
Jared Padalecki "[The depression diagnosis] kind of hit me like a sack of bricks. I mean, I was 25 years old. I had my own TV show. I had dogs that I loved and tons of friends, and I was getting adoration from fans and I was happy with my work, but I couldn't figure out what it was; it doesn't always make sense is my point. It's not just people who can't find a job or can't fit in in society that struggle with depression sometimes."
Hayden Panettiere 'There's a lot of misunderstanding — there's a lot of people out there that think that [postnatal depression] is not real, that it's not true, that it's something that's made up in their minds, that "Oh, it's hormones." They brush it off. It's something that's completely uncontrollable. It's really painful and it's really scary, and women need a lot of support.'
Brooke Shields 'If I had been diagnosed with any other disease, I would have run to get help. I would have worn it like a badge. I didn't at first—but finally I did fight. I survived.'
Devon Murray 'I've been battling depression in silence for ten years & only recently spoke about it and has made a huge difference. I had suicidal thoughts this year and that was the kick up the arse that I needed! Open up, talk to people. If you suspect a friend or family member is suffering in silence #ReachOut to them. Let them know you care #worldmentalhealthday.'
Celebrity news, beauty, fashion advice, and fascinating features, delivered straight to your inbox!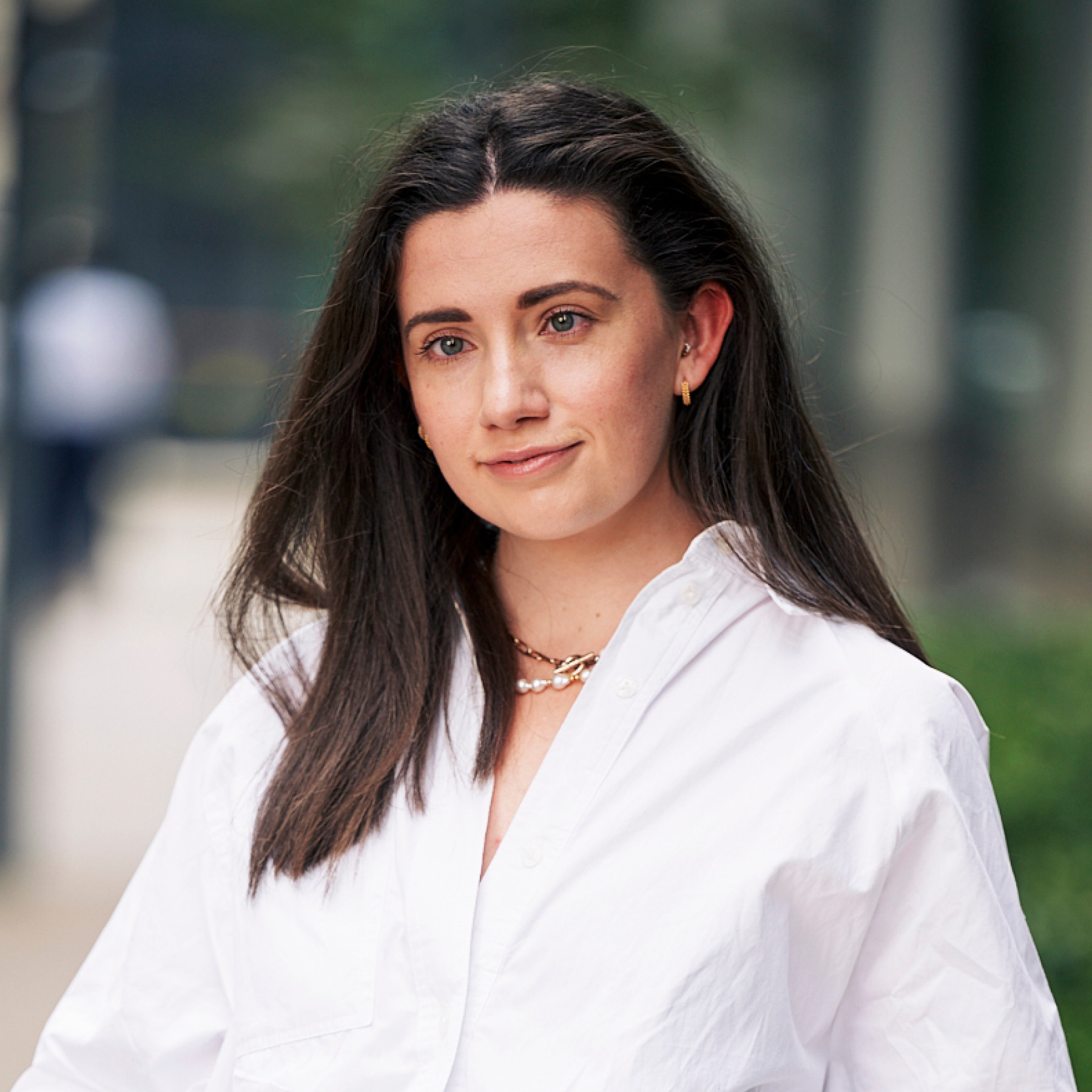 Jenny Proudfoot is an award-winning journalist, specialising in lifestyle, culture, entertainment, international development and politics. She has worked at Marie Claire UK for seven years, rising from intern to Features Editor and is now the most published Marie Claire writer of all time. She was made a 30 under 30 award-winner last year and named a rising star in journalism by the Professional Publishers Association.