7 Questions We Have About George Clooney's Downton Abbey Appearance
The US actor will reportedly star in Downton Abbey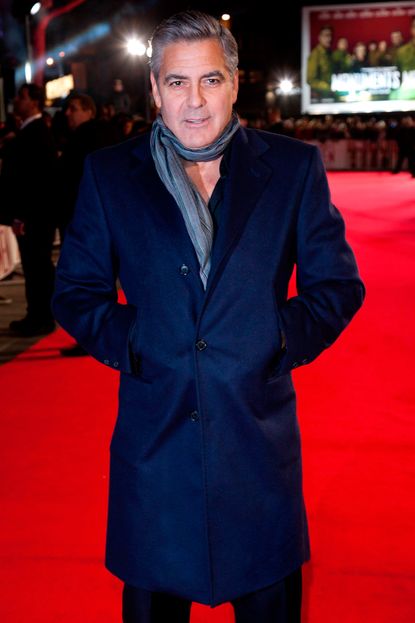 (Image credit: Rex)
The US actor will reportedly star in Downton Abbey
In probably the best news we've heard all week, it's being reported that George Clooney is set to star in Downton Abbey.
Genius, right? But, before we all get carried away, there are some important questions we need answering:
1. Why?
Clooney is apparently a huge fan of ITV's Downton Abbey, you may even remember reading that he and his fiancée, Amal Alamuddin, considered using Highclere Castle as a possible venue for their upcoming wedding. The actor is also good pals with Hugh Bonneville, who plays Lord Robert Crawley, after the pair starred together in Monuments Men.
2. No, really, why?
At the end of the day, it's all for charidee. The special Downton episode was written to raise money for ITV's fundraiser show, Text Santa.
3. Who will Clooney play?
He will play a guest at a Downton Abbey wedding. That's all we know at the moment. The guys over at ITV are keeping all the details a closely guarded secret.
4. So will he attempt an English accent?
Sadly not. His character his American.
5. Could this pave the way for a regular Clooney spot on Downton?
Don't bet on it. An ITV spokesperson has said it's most definitely a one-off sketch. 6. When will he be on set?
The sneaky so-and-so filmed his scenes four months ago. See what we mean about the above mentioned closely guarded secret?
7. So, when can we watch this slice of television heaven?
At Christmas.
So, there you have it. George Clooney in Downton Abbey. It's happening.
Celebrity news, beauty, fashion advice, and fascinating features, delivered straight to your inbox!