Stella McCartney talks us through the very personal inspiration behind her new fragrance L.I.L.Y Absolute
We met up with the lovely Stella McCartney at the launch of her new fragrance, Lily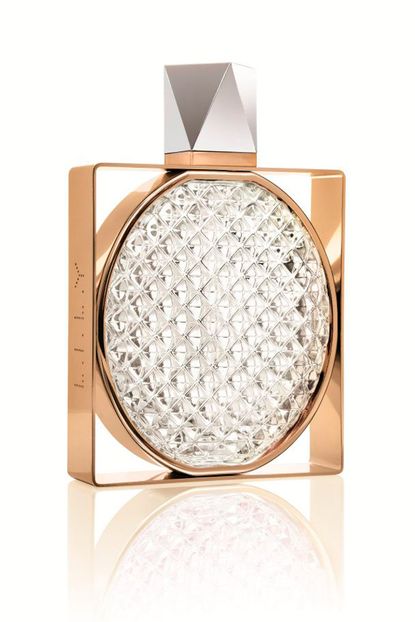 We met up with the lovely Stella McCartney at the launch of her new fragrance, Lily
Stella McCartney is one of the most sought-after designers of the moment, and we were lucky enough to meet up with her to chat about the launch of her new fragrance, L.I.L.Y Absolute.
It's amazing that Stella has managed to find the time - what with designing Team GB's Olympic kit, collaborating yet again with adidas, winning Designer Brand and Designer of the Year at the 2012 British Fashion Awards and being honoured with an OBE - to create a new perfume.
STELLA MCCARTNEY TO BE HONOURED WITH OBE
But that she has, and she even made time to chat to Marie Claire about the inspiration behind L.I.L.Y Absolute, her second fragrance.
We met with Stella at her Fulham Road store in London, where the designer looked chic yet casual in an oversized navy blazer, white shirt, baggy turn-up jeans and heels - all Stella McCartney, natch.
First off, we wanted to know why she had chosen to call the fragrance, L.I.L.Y Absolute, and the reason was particuarly personal and heart-warming.
'What I love about the name is that it's very old-fashioned but also a lot of little girls are called that now. I like the idea of people buying this fragrance for their children or mothers. I like to have a connection to real life in the name of a fragrance. I've found Lily to be a very pure, simple and direct name for a fragrance.'
She added: 'I have hesitated very much in saying the other reason for my wanting the name Lily but the reality is that my Dad's nickname for my mum was Lily, because she's Linda, so that was something I didn't really want to tell anyone because it's very personal but at the same time it's very cool connection.'
As a result, Stella told us that she became very deeply and emotionally involved in the process of creating the fragrance, which marries the intense notes of black truffle and black peper with the floral accents of lily of the valley and ambrette seeds.
The designer revealed another personal insight into her life when she shared with us some of her favourite every day smells, saying: 'When I work on things and fragrances it is all about the extremes. I love this idea of masculine and feminine so I like strong smells like butter on toast, which is a bit random I admit, to my kids in the morning.
'I am obsessed with the smell of my kids' breath, funnily enough. They think I'm really weird when I'm like, "breathe on my nose," and they're like, "Mum, you're freaking us out."'
With a second, gorgeous fragrance under her belt, we wondered if we could expect a Stella McCartney make-up line anytime soon. The answer was very exciting, if a little vague.
'I would love to do a make-up range,' she told us. 'I've had discussions about it.'
Watch this space, beauty fans.
STELLA MCCARTNEY S/S 2013
Celebrity news, beauty, fashion advice, and fascinating features, delivered straight to your inbox!