'I tried one of Meghan Markle's go-to facials to get her signature glow'
Spoilers: It DELIVERED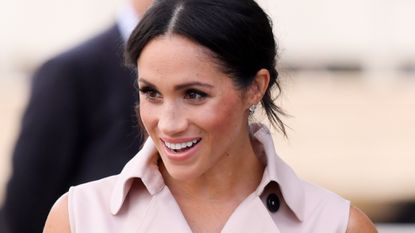 (Image credit: David Fisher/REX/Shutterstock)
Spoilers: It DELIVERED
Ever wondered how Meghan Markle gets her glowy, glowy skin?
As well as her favourite beauty products, you probably won't be surprised to learn that she is partial to a facial from time to time.
Sarah Chapman is rumoured to be Meghan's facialist, according to The Sun and The Daily Mail – which is hardly surprising, seeing as her clinic offers some of the best facials in London.
The Duchess of Sussex reportedly had Dermalux LED treatments as part of her facials as prep for the royal wedding.
With this in mind, we caught up with the go-to celebrity facialist to find out how the treatment works.
How does Dermalux work?
Combining different types of LED light, the treatment helps with blemishes and skin irritation, fights the signs of ageing and can reduce inflammation, all at once.
'Dermalux LED light therapy uses three clinically proven wavelengths of light to target the skin in different ways,' explains Sarah. 'Non-invasive red LED light rejuvenates and heals the skin, simultaneously boosting fibroblast activity for an increase in collagen production.
'Infrared light increases cell energy and reduces inflammation to counteract ageing and skin damage; and anti-bacterial blue LED helps destroy the p-acnes bacteria in acne-prone skin. Dermalux is one of the only devices that can operate all these lights at once.'
Impressive stuff.
Who is Dermalux best for?
The good news is that anyone is a good candidate for the treatment. 'Dermalux is suitable for everyone and we use it in most of our facials,' Sarah tells us. 'It is perfect for those who have a big event approaching and want a photo-ready complexion, which is why it is a firm favourite with celebrity clients.
'It is also used as a treatment programme when looking for ultimate results on problem skins and rejuvenation.'
How often should you have appointments?
'I would recommend a course of six treatments with weekly intervals for optimal results, particularly if there are skin issues,' Sarah says. 'The treatment time is 20 minutes and the glowing skin results are visible instantly, however it is also great as a one-off and incorporated into a facial treatments.'
Each session costs £40 in the treatment pod (£70 for a private room), so a course of six treatments will set you back £240.
Dermalux before and after
The images above were taken just three weeks apart after eight Dermalux sessions to treat a patch of irritated skin and scarring – it goes without saying that the results achieved are pretty incredible.
What happens during the treatment?
Before the treatment itself, your face is cleansed to remove make-up and impurities from the skin.
Dermalux is then delivered via a machine containing the three different types of LED light, beamed towards the face for a 20-minute period. You simply sit back in a comfy chair with an eye mask and relax while the machine does the hard work.
The good news is that, thanks to the eye goggles, you don't feel horrendously claustrophobic with the machine so close, nor do you see the machine advancing towards your face (which I thought sounded pretty terrifying myself). The machine feels slightly warm, but not too hot or uncomfortable.
The whole experience is, surprisingly, very relaxing as it forces you to sit still and do nothing. When you're done, your therapist will then apply a serum followed by an SPF.
Afterwards, I definitely had more of a glow about my skin – but it was the next day that I saw the real results. My skin was smoother, more even-toned and just looked generally better, and I skipped foundation for the rest of the week.
At £40 a pop, it's definitely a worthwhile investment in better skin, even just as a one-off before big events.
Celebrity news, beauty, fashion advice, and fascinating features, delivered straight to your inbox!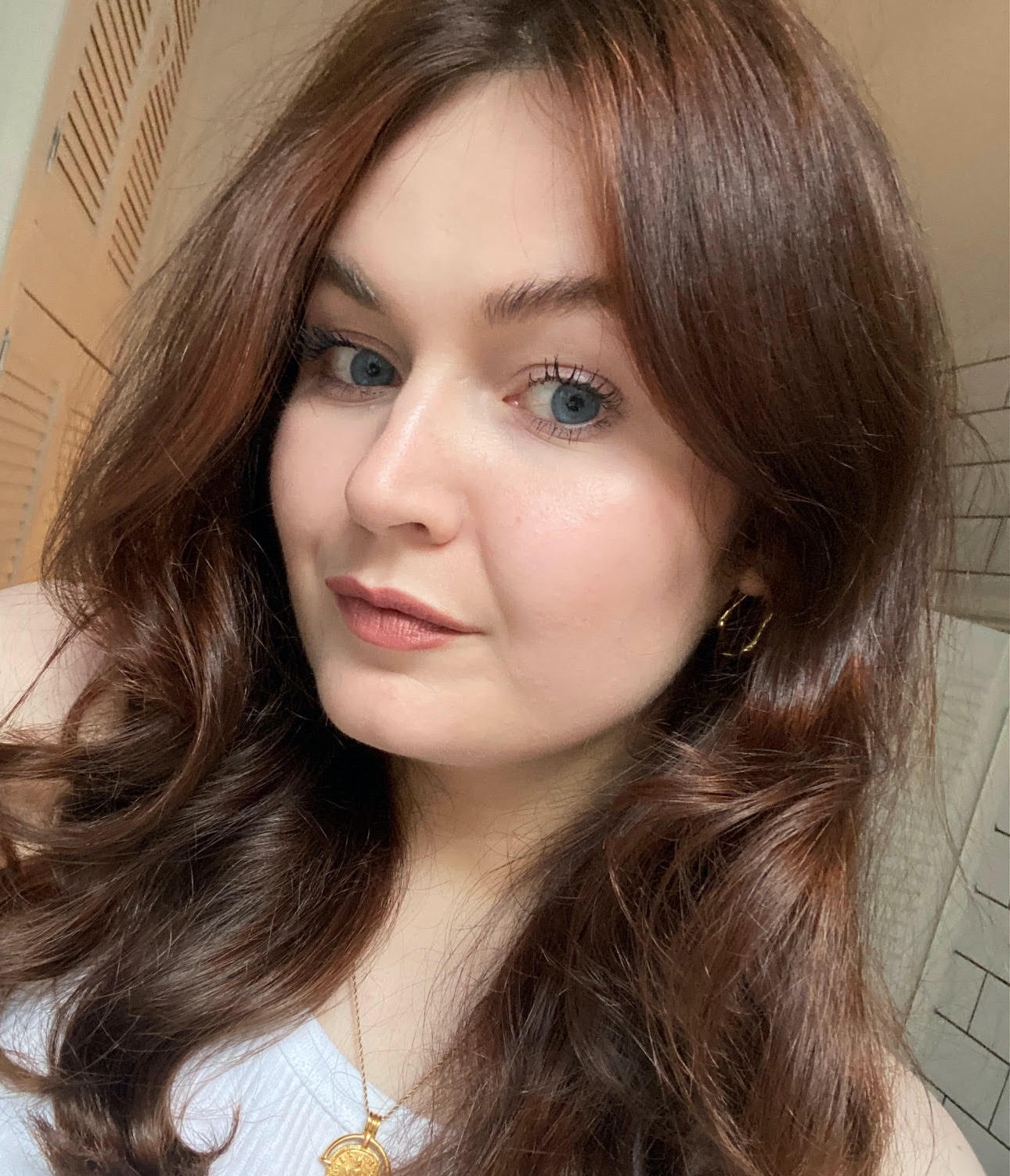 Lucy is a freelance beauty editor and contributor at Marie Claire, and has written for titles including Glamour, Refinery29, Popsugar, woman&home and more. She was previously Marie Claire's junior beauty editor. During her career, she's covered everything from backstage beauty at fashion week to interviews with famous faces like Drag Race royalty and Little Mix. As for her beauty ethos, she's a big advocate for not having to spend a fortune on beauty products to get good results, and when she's not got beauty on the brain you'll find her reading or hanging out with dogs.