Dark skin? These are the beauty brands you need to know about.
Fed up of the make-up you're using and don't want the faff/expense of not finding a shade to suit your skin tone? Try these guys….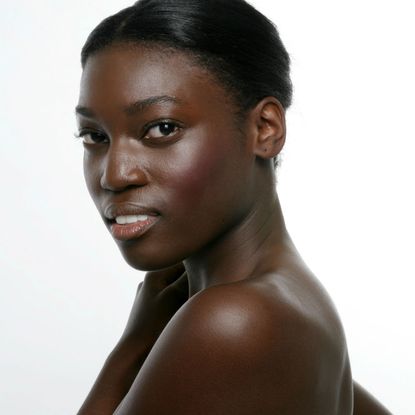 Fed up of the make-up you're using and don't want the faff/expense of not finding a shade to suit your skin tone? Try these guys….
Darker skins have long been ignored by the mainstream beauty industry. You know that, I know that – anyone with skin that's darker than the colour of a digestive biscuit knows that. (I went biccy comparison because I'm eating a pink wafer BTW.)
The reasons that we're vastly ignored are multiple and incredibly vexing. From shelving space issues in high-street retailers, through to assumptions about the spending behaviors of people of colour (we don't all just shop at NARS and MAC, although we do shop there a lot mind, plus at Illamasqua/Becca/NYX etc too) – there's so much BS rhetoric around make-up for darker skins that seriously needs to change.
That's why I wanted to celebrate a few brands starting to shake things up. Instead of making do with the selection we've been offered before, people are mobilising and making their own ranges. Or we're searching for alternative brands that do give AF about darker skins. With that in mind, here are my favourite brands right now, catering well to darker skins. Some you'll probably know about, some you might not, but either way things are starting to look up.
And if I've missed anyone that you LOVE, then drop me a tweet @itsmeanitab
Cake Cosmetics
Cosmetic Artistry Keeping Effective (C.A.K.E) was started by Stevie Newman to create an affordable range for people of all skintones – especially those with very dark skins that are constantly overlooked - even by brands claiming to cater to 'all skintones'. The buzz around this British brand is growing and they're launching into Superdrug soon. Check out the lipsticks for £7.99 – they're coconut oil based so they're super moisturising and the foundations too which are only £13.
Sacha Cosmetics
Billed as make-up for people with 'medium to dark skin tones' (specific, we like that) this make-up brand really excels in the base make-up arena. The foundations and powders are formulated to ensure there's no ashy tones and that they're flash friendly too. Their Buttercup face Powder is a best seller – and I have to say the base products form this brand are exceptional. As are the Intense Matte Lipsticks for £10.
Doris Michaels
Though the brand have been around for 10 years (when there really was nothing good for darker skins) there's a huge array of foundations powders and colour cosmetics in this British range. The pressed powders (costing £10.99) are especially good if you're a fan of a super matte finish.
www.dorismichaelscosmetics.com
Black Up
Billed as the first 'upscale' brand for women of colour (I'd argue Fashion Fair and Iman sit here too mind) Black Up is worth a visit if you've not seen it already. The French brand is stocked in some Debenhams stores in the UK, and is consistently good across the entire range in terms of quality. The Concealer Palette, £24.50 is brilliant – as are the statement blush shades. These guys are probably the most trend-led out of all the beauty brands aimed at darker skins.
Fashion Fair
This brand was one of the first beauty brands available in the UK to cater to darker skins. It used to be thick, heavy and quite mask like with these amazing pink compacts, but things have changed and FF is seriously luxe and has created a great range across the board. The base products are lovely and there are a few coverage options to choose from – I like the Oil Free Perfect Finish Soufflé Make-up, £23. Despite the needlessly long name.
Sleek
If you have darker skin, you probably know Sleek. If not get yourself to Superdrug (and now Boots) pronto. Offering the most affordable range of products for darker skins on the high street, these guys are totally killing it, and have come so far from their early incantations. For me the heroes are the eye shadow palettes, £8.99. I still buy these religiously for the awesome colour pay off.
Nizz
Vegetarian and hypoallergenic this brand is especially good for those with ethical concerns skin sensitivity. They do a few great darker shades (guys expand it, you're totally missing a trick here) but the payoff is brilliant on the colour cosmetics. They also do some cool grey, purple and blue shades that are a big more trend led.
Celebrity news, beauty, fashion advice, and fascinating features, delivered straight to your inbox!