6 mistakes people make in the first week at a new job
Follow these top tips to start your new job off on the right foot.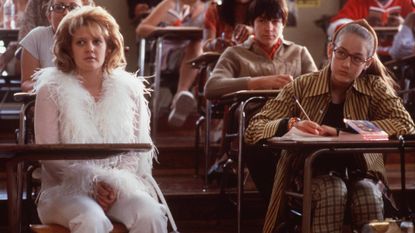 New job mistakes happen all the time. Obviously. A new job is bloody nerve wracking. Will you get on with your new colleagues? What do you even wear? And do you need to bring your own tea bags?
Okay, the last one is not so important. But there's one thing that many experts unanimously agree is non-negotiable - making a good first impression.
So how do you balance being yourself with being your professional self? What are the dos and don'ts when it comes to your first day? And how do you scout out your new work wife?
Here's what the pros say when it comes to new job mistakes.
New Job Mistakes
1. Not asking questions
When it comes to new job mistakes, there's one thing you should always avoid - and that's not asking questions. Leadership Coach and Neuroscience Practitioner Dominique Stillman advises new starters not to nod along like a bobble head dog if you don't have a clue what your boss is talking about.
'A common mistake is lacking the confidence to ask questions - nodding or stating understand when in fact it's not there,' she explains. 'Asking questions for the first few weeks is an expectation and builds trust. It can actually be unnerving if a new person has no questions.'
Director of Smart Coaching & Training, Isla Baliszewska, agrees. She says: 'Asking questions is always good as it shows interest, a desire to learn, and engagement.
'However, pick the right questions to ask, at the right time, to the right person for the right reason and don't over do it.'
2. Arriving without a clear personal brand
You've probably heard this thrown about numerous times, but that's because it's important - build your own brand. Selling yourself can feel a little awkward at times, but in an age where everybody has a voice you need to make sure yours stands out.
Isla adds that her number one no-no is 'not arriving with a clear personal brand that is consistent, noticeable and fits with the job and organisational values and objectives.'
3. Being too critical too early
New job mistakes are common, but one thing you may find is that you're not initially taken with your new position. Maybe you're unsure of your peers, perhaps you instantly don't like how your boss talks to you, or you're struggling to find a decent lunch spot that isn't miles away. Whether it's a big deal or a niggle, try not to let it cloud your judgement straight away.
Dominique continues: 'On day one, and for some time, it is key to avoid criticising what is. Hold those criticisms until you are sure they are valid and you can voice them in the right way (as ideas for change) and to the right people. What you should do on your first day is be on time with positive energy.'
4. Introducing yourself - or not introducing yourself
So you've made it into your new working space, you're a bag of nerves and/or excited energy and you're both keen and reluctant to walk up to your new colleagues and start making friends.
If you're feeling shy, should you just take the leap and make the first move?
Dominique says: 'This can be tricky initially, especially when you can be meeting new people in 1-2-1 situations or groups. My advice is to consider the impression you want to make before you arrive - how do you want people to think or feel about you in these early days?
'What you come up with helps you to identify the actions and behaviour that you should adopt to create that impression. This can really help those who are more shy to push themselves forward a little more and those who can be high energy to adjust that if relevant.
'I recommend sharing with people that you are new and asking what they do if you are likely to work together in some way.'
IAPC&M Chief Operations Officer, David Monro-Jones, agrees and tells us: 'This depends, to a degree, on what role you have. If it involves meeting lots of people, then you can introduce yourself.
'That said a good organisation will have an induction programme that will help you settle in and meet the people you need to. If you are shy (or not comfortable in some social situations), this can be worked on with a coach.'
5. Feeling like you have to stay late
Do you feel awkward leaving work on time when you've just started? If so, you're not alone. Packing up and heading out of the door bang on 5.30pm can leave you questioning whether or not your boss is judging you for it.
However, Dominique advises that you should always leave on time - whether it's your first week, or your last.
'It should never be wrong to leave on time, especially in an office or non-shift environment,' she says.
'If part of your contract negotiations involved leaving time, it's important to stick to this so others understand this will be normal for you.
'Usually it takes a while for a role to reach its full capacity and so early on when it can be less intense leaving on time is understandable. If you don't need to head off, this can be a further opportunity to network, build relationships and understand the organisation more quickly.'
David agrees, adding: 'Start and finish times will have been explained in the induction (hopefully) and your line manager or mentor should be there to guide you in your first few weeks. If you have completed what you need to do, then there is no reason to stay later, unless you are learning something.'
6. Being too comfortable too quickly
It's a tough one - how do you strike the perfect balance between being yourself and being your professional self? Should you stride straight in and get involved with the in-jokes and water cooler chat or should you step back and wait for things to develop organically?
Dominique tells us: 'Being the new person changes the dynamics of a team or group of people and they need to adjust to this, too. Being yourself is important, but being mindful of those around you and that they may not be as thrilled to see you as you are for your role is worth keeping in mind. I think it can always help to listen more and to take your time to work out the best way to communicate with those around you as individuals.
'If your new job carries authority over others and decisions then it's really important to set aside individual and group time to get a sense of what is working and what may benefit from changes.'
Isla believes that it's important to be confident - but don't overdo it.
She says: 'Try and strike a balance between the two - get involved in discussions and also know when to listen and observe. It might be hard to appear confident if you are naturally shy or quiet, so finding a way to do this might be through connecting with a colleague who you feel comfortable with.
'Always remembering it is likely that people won't generally warm to the loud, overly assertive newbie. However, they will appreciate attempts to integrate and get to know you.'
Finally, David adds that you should be yourself and surround yourself with as many - or few - people as makes you most comfortable.
'This is all about who you are and what your personality guides you to,' he says. 'If you are more introverted, then you will seek out the company of only a few people whereas if you are more extrovert, you may find the company of groups more rewarding. It also depends upon how confident you are and what your role in the organisation is, including your level of authority.'
Celebrity news, beauty, fashion advice, and fascinating features, delivered straight to your inbox!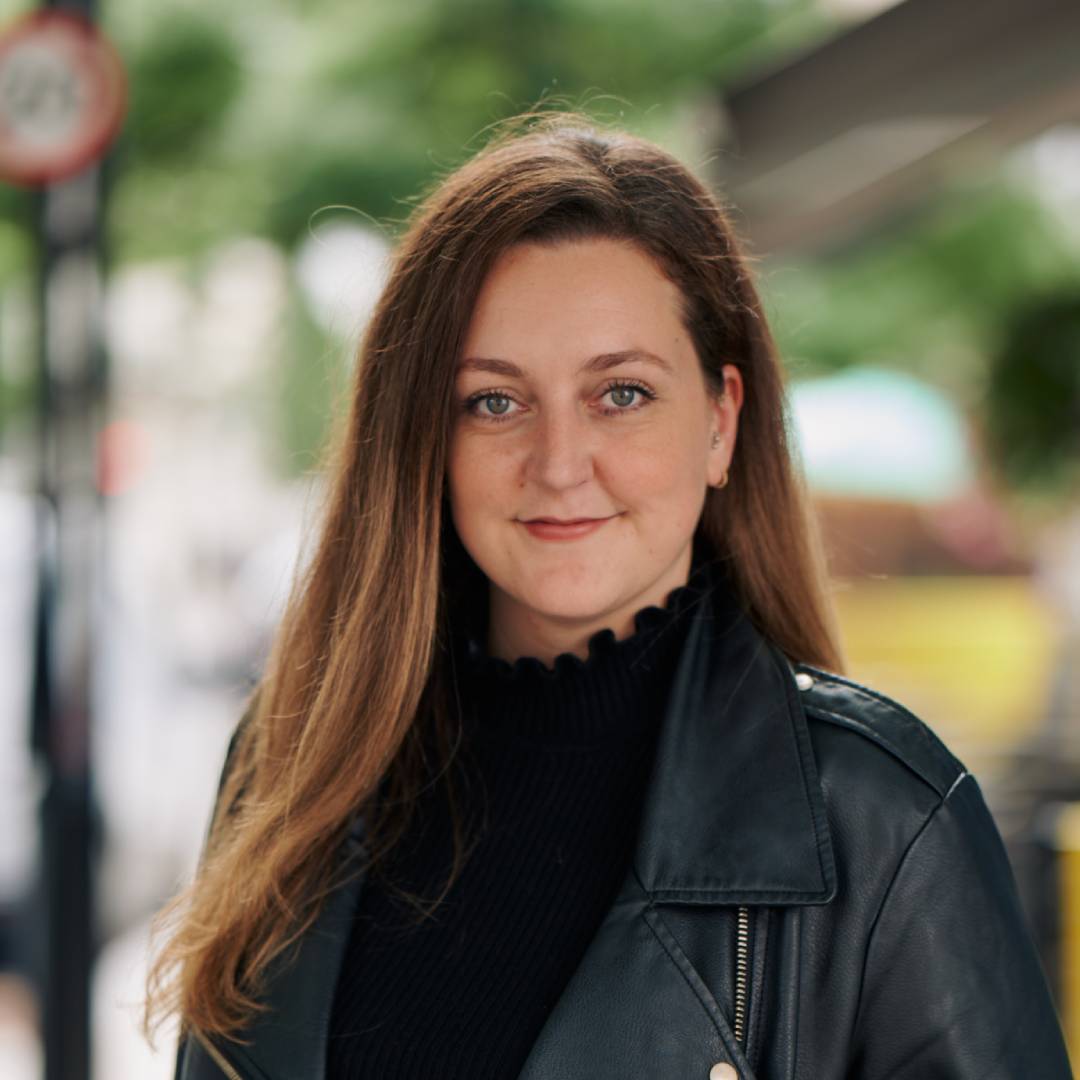 Jadie Troy-Pryde is News Editor, covering celebrity and entertainment, royal, lifestyle and viral news. Before joining the team in 2018 as the Lifestyle and Social Media Editor, she worked at a number of women's fashion and lifestyle titles including Grazia, Women's Health and Stylist, and now heads the Marie Claire UK news desk.