I'm a sustainability expert - here are my 5 top tips for giving a new lease of life to old clothes
Waste not, want not.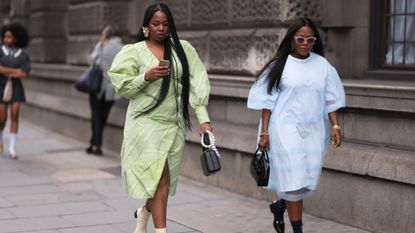 (Image credit: Getty Images)
Seen celebrities and influencers alike posting about Secondhand September? The month-long event is designed to make us all reconsider our relationship with fast fashion and acknowledge certain clothing brands' impact on our planet.
That's where upcycling comes in: once, an overwhelming and time-consuming past-time for those who'd studied sewing at school, now, a clever, cheap and planet-friendly way to give your old clothes a new lease of life.
According to sustainability expert Sophie Benson, upcycling is simply the practice of taking something broken, tired, or no longer in use and giving it a new lease of life as something new. "Critically, that something new should be of equal or higher value - if you're turning a t-shirt into cleaning rags, for instance, then that's categorised as downcycling," she goes on.
Upcycling, for her, typically means taking old clothes or household textiles and turning them into something new and beautiful. Her favourite item she's upcycled to date? "It's either my Frankenjeans - two pairs of Levi's jeans that I spliced into a brand new pair - or the sleeveless jacket I made from a £2 quilted blanket I found in a charity shop. I love that I took something so cheap and turned it into a totally unique-to-me piece."
While this might feel a bit outside of your skillset - don't worry, us too - there are plenty of entry-level ways to upcycle that'll not only stop you from having unused wardrobe items, but save you money on new items, too.
Why choose to upcycle, you ask? Well, simply put, because over 100 billion items of clothing are made each year and approximately a rubbish truck full of clothes is sent to landfill every single second. "The fashion industry now creates so much waste that we can quite literally see it from space. We have to value what already exists in order to prevent adding to this ecological nightmare," Benson explains.
Living more sustainably needn't be super daunting - it can actually be really rewarding if you find the time.
When I hosted Benson on my panel a few months ago at The Sustainability Show in Manchester, I was blown away by her level of insight on all things sustainable fashion, not to mention genuinely practical tips for incorporating more eco-practices into your day-to-day. Below, she shares her top five upcycling clothes ideas. Don't miss our guides to sustainable living, how to shop secondhand, and the best online vintage clothing stores, while you're here.
5 upcycling clothes ideas to try tonight
1. Start small and simple
This one's important. "Rather than diving in and trying to make a jacket or a pair of trousers, start with something low stakes gets my vote," shares Benson.
That way, you won't feel overwhelmed from the get-go and pack it in altogether - quite the opposite. You'll (fingers crossed) be buoyed on by your small win and inspired to take on a bigger challenge with your next item.
Benson advises trying:
Swapping some buttons over
Adding a contrasting pocket
Embroidering a collar.
Really not sure sewing is for you? Hemming tape is always your friend for a simple and non-temporary quick fix.
2. Use easy fabrics
Sounds obvious, right? But the more malleable the fabric, the easier it will be to manoeuvre.
"Starting out with flimsy silks or really bulky fabrics can be frustrating for a beginner," warns Benson. "Jersey t-shirts are great because they don't fray - this means you don't even have to sew them."
Try this: Why not get inventive and make a tote from an old t-shirt? "It's a great place to start if you're a beginner," advises Benson.
3. Forget perfection
Again, this one is key and part of the upcycling process.
"If you inspected the things I make closely, you'd see all sorts of wonky bits and dodgy fixes," admits Benson. She stresses, though, that that's the nice thing about embracing a non-perfect wardrobe and making do with what you have - "ultimately, it doesn't matter because I'm the one who's made them and I love wearing them," she continues.
Know this: You don't have to be the world's best tailor to upcycle your clothes. It's about learning along the way and enjoying the process.
4. Involve your friends
Making mistakes is always easier when someone else is making them too, right? That's why Benson advises making your upcycling sessions that bit more sociable.
"Hosting friends for an upcycling club can help you overcome that initial trepidation, plus you can share the skills and tips you have between you," she recommends.
When you feel you don't have time to upcycle an item but are keen to wear something "new," Sustainability Editor Ally Head loves a swap shop - that is, inviting your friends over to swap some old clothing items you no longer wear of fit into. Similarly, loaning clothes from friends is a great way to avoid opting for fast fashion items you'll never wear again.
5. Look for inspiration
Last but by no means least, making sure you're following the right people online is key when it comes to getting daily inspiration to upcycle your old wardrobe items. "There are so many people out there on Instagram, TikTok and YouTube sharing brilliant ideas and how to guides, so make the most of them," advises Benson.
A few upcycling influencers to follow include:
Investing in books that'll teach you the necessary skills is a good place to start, too. Benson's new book, Sustainable Wardrobe, offers a great practical guide to how to learn basic upcycling skills. "You can learn everything from how to sew on a button, to how to make a 2-in-1 shirt, to how to make a laptop sleeve out of an old coat," she shares.
Another great book to add to basket is Wear, Repair, Repurpose by Lily Fulop.
Not sure if upcycling is for you? Know this: Orsola de Castro once said "Mending doesn't mean we can't afford to buy something new, it means we can't afford something being thrown away" and Benson agrees. "It's a way to value our clothes and textiles while creating beautiful, fun custom pieces that you'd never find in a shop," she concludes.
Sustainable Wardrobe by Sophie Benson
Keen to learn more about upcycling that's easy, accessible and affordable? Benson's book is a great resource, packed full of tips and tricks for every skill level.
What can you upcycle clothes into?
Short answer - it'll depend on what you're upcycling and your sewing ability, but the possibilities really are endless.
Common items include tote bags and scrunchies, but if you're more advanced, you can make jackets, trousers, and dresses.
Celebrity news, beauty, fashion advice, and fascinating features, delivered straight to your inbox!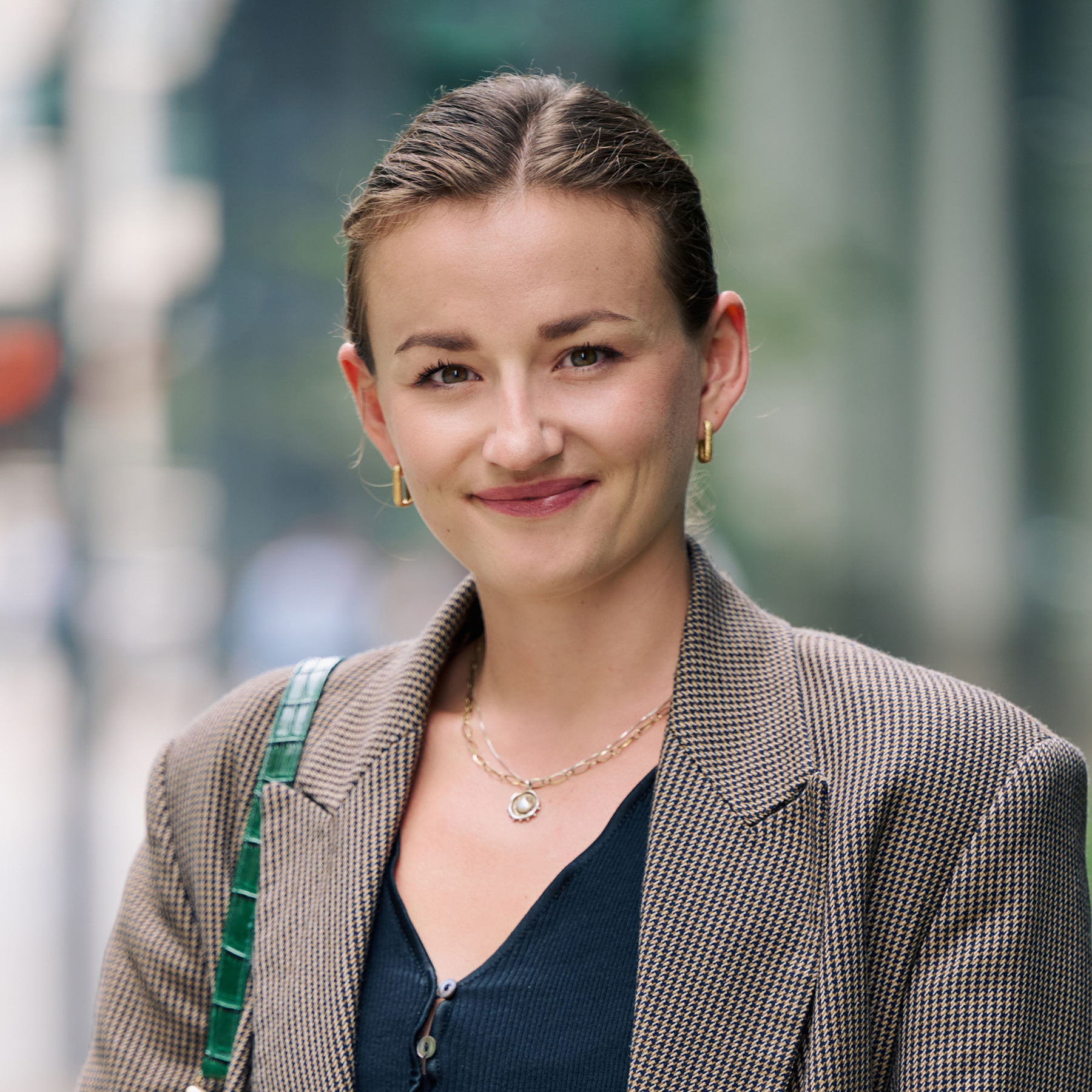 Health, Sustainability and Relationships Editor
Ally Head is Marie Claire UK's Health, Sustainability, and Relationships Editor, eight-time marathoner, and Boston Qualifying runner. Day-to-day, she works across site strategy, features, and e-commerce, reporting on the latest health updates, writing the must-read health and wellness content, and rounding up the genuinely sustainable and squat-proof gym leggings worth *adding to basket*. She regularly hosts panels and presents for things like the MC Sustainability Awards, has an Optimum Nutrition qualification, and saw nine million total impressions on the January 2023 Wellness Issue she oversaw, with health page views up 98% year on year, too. Follow Ally on Instagram for more or get in touch.