Meet the judges for the Marie Claire UK Sustainability Awards 2022
Join us as we celebrate the products, organisations and brands helping to protect the future of our planet.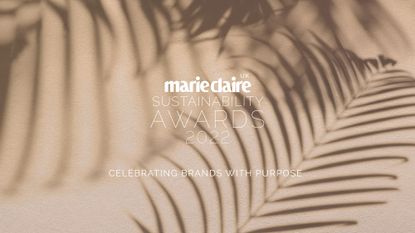 Join us as we celebrate the products, organisations and brands helping to protect the future of our planet.
The wait is over – the winners of the Marie Claire UK's annual Sustainability Awards, now in its second year, where we celebrate the brands, organisations and products that are taking on the climate crisis have now been announced.
Sustainability needs to be much more than a trend that brands pay lip service to. That's why we're highlighting the businesses that are going above and beyond to protect the future of our planet and make a genuine difference.
Each entry was judged by some of the best sustainability experts in the industry. Keep reading to meet our incredible panel of judges or watch the video below.
Andrea Thompson
Editor-in-Chief, Marie Claire UK
Andrea has worked as a journalist for a range of publications including The Daily Mail, The Sunday Times, The Guardian, Channel 4, Glamour and Grazia, before joining Marie Claire. For much of her career, Andrea has specialised in investigative journalism and loves helping bring to light inspirational stories from people who traditionally have not been given a voice in mainstream media. At Marie Claire, Andrea oversaw a hard-hitting feature on rape as a weapon of war that won the title an Amnesty Media Award, and now acts as as a judge for the awards each year. She regularly chairs events for Marie Claire and mentors young women trying to break into the industry.
Ally Head
Health, Sustainability & Relationships Editor, Marie Claire UK
Ally is a leading editor with over five years industry experience and has worked for the likes of Women's Health, Stylist, Glamour, Grazia, Cosmopolitan, Refinery 29 and more. Day-to-day she writes news and features, advises on campaigns, SEO, and social strategy, and is always first to volunteer to sweat-test the newest fitness trend or share a measured, expert-led take on current sustainability topics. She's also a keen presenter, hosting her Decoded Instagram live franchise with some of the biggest names in wellness. She loves marathons and isn't mad—or so she says. Her career highlights? Winning the 'Spirit of Hearst' award while working at Women's Health, and being asked to re-visit City University each year to give insight to current postgrads.
Alex Layton
Head of Marketing, Decanter
Alex has over a decade's experience in the wine industry across retail, marketing, wine writing and judging. He is currently Decanter's Head of Marketing with a key part of his role involving the brand's prestigious Decanter World Wine Awards and global events programme.
Aditi Mayer
Photojournalist, Labor Rights Activist, Sustainable Fashion Blogger
Aditi Mayer is a sustainable fashion blogger, photojournalist, labor rights activist, and frequent speaker on topics of social and environmental justice. Her work looks at fashion and culture through a lens of intersectionality and decolonization.
In 2014, Aditi had her start in the sustainable fashion movement after learning about the Rana Plaza Factory Collapse. Seeing the fashion industry's disproportionate impact on people of color globally, Aditi looked to understand the historical and sociopolitical underpinnings that allow the fashion industry to function in a colonial manner, rooted in exploitation and extraction of both labor and the natural environment.
Since then, she has become a voice in the larger sustainability movement, approaching her work from multiple domains: grassroots organizing, brand consulting, journalism, content creation, and more. She serves on the council of Intersectional Environmentalist and State of Fashion. Aditi will be spending 2022 as a National Geographic Digital Storytelling Fellow, spending one year documenting the social and environmental impacts of India's fashion supply chain.
Amarjit Sahota
Founder & President, Ecovia Intelligence
Mr. Sahota is recognised as a leading expert in international sustainable product industries. He has been doing research, analysis & consulting on organic foods, natural cosmetics, fair trade products, health & wellness products for over 20 years. Mr. Sahota is the founder and president of Ecovia Intelligence, which has been encouraging sustainable development in specialist industries since its formation in 2001. For over two decades, is company has assisted a wide range of clients that range from multinationals, government organizations, to dedicated ethical product companies. The client list of Ecovia Intelligence includes Unilever, Aveda, L'Oreal, Weleda, Arla Foods, Organic Trade Association, Phytotrade Africa, CBI (Dutch government), APEX Brasil, and the Food & Agriculture Organization of the United Nations (FAO). Research and analysis of Mr. Sahota has been quoted extensively in the media, including The Financial Times, The Independent, Forbes, Fortune, BBC World Service, The Economist, Food Chemical News, The Straits Times, South China Morning Post, CNBC News, Nordic Business Report and Asian Business. He regularly delivers papers at international events.
Pre-pandemic, he presented at BioFach / Vivaness (Nuernberg, Feb 20), Natural Products Masterclass (San Francisco, Jan 20), Cosmoprof Asia (Hong Kong, Nov 19), Organic Food Day Finland (Helsinki, Oct 19), Natural & Organic Products Asia (Hong Kong, Sep 19), Naturals in Cosmetic Science (Manchester, July 19), Cosmetics Business (Munich, June 19), UEBT Beauty of Sourcing with Respect Conference (Paris, May 19), Natural & Organic Products Europe (London, April 19), In-Cosmetics Global (Paris, April 19), and Cosmoprof Global (Bologna, March 19).
Mr. Sahota has degrees in Applied Chemistry and Management Science, as well as a Postgraduate Diploma in Marketing. He has co-authored a number of books on Sustainability and organic products. His latest publication is called Sustainability: Greening of the Cosmetics Industry (Wiley & Sons).
Amy Nelson-Bennett
Co-CEO, Positive Luxury
Amy is the Managing Director of Positive Luxury, who provide the luxury industry's leading independent sustainability certification with The Butterfly Mark, alongside data benchmarking, expert advice, and industry-leading reports. Born and educated in the USA, Amy brings 25 years of global experience to Positive Luxury across Brand Strategy, Marketing Communications and Business Transformation gained across media, retail and luxury goods - most recently as CEO of Molton Brown and then the Clive Christian Group. By championing the alignment of the core principles of luxury and sustainability, she aims to accelerate the actions of the luxury industry and the positive impact they can make as a collective to shape a better society.
Amy Wislocki
Magazine Editor, Decanter
Amy has 30 years' experience in publishing, and has worked at a senior level for leading companies in the consumer, business-to-business and contract publishing arenas. Magazine editor at Decanter, Amy joined the title in October 2000 as editor, aged just 28. Since then she has been instrumental in helping the brand to achieve commercial success in a challenging media climate, and in developing the editorial side of the Decanter World Wine Awards, the world's biggest wine competition. As well as overseeing content planning and production for the print offering, she has also been involved in developing digital channels, Decanter.com and Decanter Premium, and produces regular sponsored guides for clients.
Before her time at Decanter, Amy spent five years at Redwood, a leading contract publisher. While there, she produced magazines for blue-chip clients including Psion and AA before becoming editor of BT Talking Business, a quarterly publication sent to 250,000 small and medium-sized businesses. Prior to that she worked as a writer/researcher at Reed Business Information after graduating from Cambridge University with a degree in Classics.
Annabel Thomas
Founder, Nc'nean Distillery
Previous strategy consultant, Annabel left her job in 2013 to pursue an ambition to change the way the world thinks about whisky, with the planet front of mind. Unafraid to disrupt the 'rules' for conventional Scotch. Nc'nean aims to break down the barriers associated with whisky to encourage a younger, more diverse audience to think differently about the ways it can be produced and enjoyed.
Annick Ireland
Founder & CEO, Immaculate Vegan
Annick Ireland became vegan in 2016 after adopting a greyhound from the Retired Greyhound Trust and making the connection between the pets we love and all other animals. Wanting to also wear her values, she searched far and wide for stylish, high quality vegan fashion that was sustainable too – and struggled!
However, after many hours, days and months spent on the internet and Instagram, she discovered that a wealth of beautiful vegan fashion brands were out there, but they were hard to find. So with a background in marketing and business (having worked in senior leadership roles for many large media companies), she realised she could combine her passions by bringing together the best and most beautiful vegan products in the world, and make it easy for others to discover and buy them.
Annick lives in with her partner in North London and, when not hunting out wonderful items from every corner of the globe, she spends her time reading historical crime fiction, going for long walks in nature, and entertaining friends in the garden with a lovely glass of Pinot Noir.
Ashlee Piper
Sustainability Expert, Author & TV Personality
Ashlee Piper is a sustainability expert, author, speaker and media personality whose work has been featured on 250+ television segments, including The TODAY Show & Good Morning America, and in VOGUE, The Washington Post, InStyle, & NY Magazine, to name a few. Piper believes in the power of our individual habits and creating the ideal conditions for anyone to make small, sustainable shifts. Piper's book, Give A Sh*t: Do Good. Live Better. Save the Planet. has been branded the 'sustainability Bible.' She's consulted on sustainability practices with well-known companies such as airbnb, LUSH, Nissan, and Eileen Fisher, has been a cabinet level advisor to two Massachusetts Governors, and has spoken at the United Nations and TED. She holds a BA from Brown University and a Masters degree in Evidence-Based Social Intervention from the University of Oxford, UK.
Barbeline Lusandu
Creative Director, Barbeline London
Barbeline initially began her design career in 2012, producing quirky patterned childrenswear, "I have always had a passion for interiors, but when I first started designing the Scandi vibe of clean lines and minimalism was still very much the trend, so I decided to specialise in childrenswear, where fun is at the forefront. Friends would come to our home and say how much they loved the punchy patterns and colour we had in every room but were almost fearful of trying it themselves. I began making cushions and lampshades for them, and encouraged them to be bold, bright and try new things."
Bettina Campolucci Bordi
Plant Based Chef & Owner, Bettina's Kitchen
Culinary wellness guru and social media star Bettina Campolucci Bordi is world-renowned for her wholesome, colourful and internationally inspired cooking.
For Bettina, the benefits and possibilities of plant-based cooking knows no bounds. She has published two cookbooks, Happy Food and 7 Day Vegan Challenge, with her third book, Celebrate, due to be published in September 2021.
With a Norwegian father and Bulgarian/Danish mother, and time spent living in Tanzania, Sweden, Ireland, Spain and the UK, Bettina's recipes are globally inspired.
Bettina's goal is to make plant-based cooking more sustainable, accessible, and delicious for all. She uses local and seasonal produce where possible and loves supporting small farms across the UK.
Bianca Foley
Sustainable Content Creator, Writer and Podcast Co-Host of Sustainably Influenced
Bianca, 34, is a proud woman of mixed heritage – Jamaican and Sicilian descent, she attempts to bridge both cultures in everything she does. Bianca first began dabbling in the world of sustainability around 7 years ago with the launch of her first fashion e-commerce business. Around 3 years prior, Bianca started blogging - writing and creating content was the passion project. Now, a full time Digital Content Creator, she has worked with incredible brands. She was featured in a sustainability segment for ITV news in September 2021 and continues to expand her knowledge of the world of sustainability through her podcast, Sustainably Influenced. The podcast was created to help guide people through the minefield of sustainability. The podcast started in January 2020 after the success of an earlier event by the same name the previous year. Over the past 2 years, the podcast has gained notable traction and they have been asked to speak at many events including the Cheltenham Literature Festival in October 2021.
Caroline Rush
CEO, British Fashion Council
Since her appointment as Chief Executive in April 2009, Caroline Rush has focused on strengthening the British Fashion Council's network and platforms to connect businesses with global audiences, both trade and consumer. During this time London Fashion Week (LFW) has become a globally recognised platform for creative and innovative fashion talent and more recently due to the global pandemic LFW merged womenswear and menswear and pivoted to a digital-first event. The Fashion Awards has become the global award ceremony for the fashion industry and raised millions for the BFC Foundation and its charitable projects. In 2020, Rush spearheaded the launch of The Institute of Positive Fashion as an engine room for change, galvanising the industry to address how it can more positively impact the environment, the people and communities. As part of this work, Rush and the BFC launched the first ever Diversity & Inclusion Steering Committee.
Charity Wakefield
Actor and Woodland Trust Ambassador
Charity's resumé boasts a colourful spectrum of critically acclaimed and award-winning projects. She stars in THE GREAT (Hulu/Starz), alongside Elle Fanning and Nicholas Hoult. She's also known for playing 'Marianne Dashwood' in the BBC adaptation of Jane Austen's SENSE AND SENSIBILITY, the Golden Globe and BAFTA winning, and Emmy nominated WOLF HALL, Ron Howard's Emmy nominated GENIUS; CLOSE TO THE ENEMY directed by Stephen Poliakoff for BBC2, the global phenomenon DOCTOR WHO. She made history as the first woman to play Shakespeare at The Globe in Nicole Charles's 'exhilarating' all-female production of EMILIA. Additional theatre credits include a 'beautifully executed' (LA Times) THE CHERRY ORCHARD at the Olivier Theatre at the The National Theatre, THE BLACKEST BLACK at the Hampstead Theatre; CANDIDA at the Theatre Royal Bath and THE RIVALS with Celia Imrie at the Southwark Playhouse. She is an ambassador for The Woodland Trust and is hugely passionate about environmental issues.
Charlotte Keesing
Director, Walpole
Charlotte Keesing is a Director at Walpole, the UK's association of British luxury brands. With 15 years experience in the UK luxury's sector she leads Walpole's international work, corporate affairs, partnerships, thought-leadership and most recently led Walpole's sustainability strategy and the creation of Walpole British Luxury Sustainability Manifesto.
Charlotte Horler
Founder, Nula
Charlotte is the founder of Nula. Nula started out as a carbon consultancy, working with businesses and individuals alike to understand their carbon footprint and embed nature-based solutions into their sustainability strategy. After spending close to two years talking to businesses about their sustainability challenges, Charlotte has now pivoted Nula to become a new platform on a mission to embed sustainability at the heart of the workplace, making it easy and accessible for every employee to be involved in the solution.Prior to founding Nula, Charlotte spent her career working across the sustainability and development sectors both in the U.K and internationally. This involved a period working for SOKO Kenya, an ethical manufacturer, where she co-designed and implemented an up-cycled, washable sanitary pad project on behalf of SOKO's Community Trust.
Dave Coleman
Managing Director, The Carbon Literacy Project
After studying Biochemistry at the University of Manchester, Dave began his career with accountants Deloitte, spent 12 years at an award-winning UK IT company, then founded and spent ten years as a management trainer and coach in his own practice in the commercial sector. As a former trustee and non-executive director of Friends of the Earth in the UK, in 2011 he co-founded and now leads low-carbon culture-change charity The Carbon Literacy Project, and speaks and advocates on climate change issues.
Donna Okell
B Leader and Founder, Cheshire for Good
Donna lives in Willington, Cheshire, and first became interested in responsible business when she was a Private Wealth Manager for Coutts & Co. In 2021 she followed her dream of shaping a cleaner, greener, fairer world. She established Cheshire for Good; a unique organisation dedicated to supporting businesses leaders who are committed to making a bigger difference to their people, communities, and the planet. Working with a team of six dynamic, passionate female leaders they inspire, inform, and enable forward-thinking leaders to build businesses for Good - Good for people, Good for the planet, and Good for profit. With her B Leader hat on Donna works with businesses who want to become B Corp Certified. B Corps are a new type of business which meet the highest verified standards of social and environmental performance. They're transparent, and legally accountable. In short, they are businesses that walk the talk.
Dr Uchenna Okoye
Clinical Director, London Smiling Dental Group
Dr Uchenna Okoye is a celebrity dentist, well known for her appearance on the makeover show 10 Years Younger in 10 days, previously on Channel 4 and a new series now on Channel 5. She has launched a Luxe beauty dental range 'MySmile' based on her experience of treating patients for almost 30 years in her London practices. A dental phobic, her passion is to demystify the whole practice of dentistry for consumers. She feels knowledge is power and uses her platform to educate, engage and encourage consumers to take control of their oral health.
Dr Uchenna is a key opinion leader and ambassador for both dentistry and some dental brands. She is a regular guest on both tv and radio, and features regularly in national papers and magazines. She has a special interest in the effects of hormones especially menopause on oral health and uses Instagram as a medium to answer messages from people all over the world. "It can be hard work, finding the time as I manage my own account but it is totally worth it as I can reach a vast number of people and really make a difference".
Ele Ward
Sustainability and Brand Consultant
Ele Ward is passionate about businesses who understand the power of brand identity, community and impact. She works with founders and early-stage teams who are focused on building purpose-driven brands. Ele's mission is to drive for a world where purpose-driven business is the norm.
Ella Robertson McKay
MD, One Young World & Co-Author, How To Make A Difference
Ella is the MD of One Young World, the global forum for young leaders. A UK-based charity, One Young World Ambassadors have impacted the lives of 30 million+ people in every country in the world. Ella is the co-Author of "How To Make A Difference" - the authoritative handbook to effective activism.
Emma Slade Edmondson
Founder ESE Consultancy, Author and Presenter
Emma Slade Edmondson is a London-based creative director and writer - she specialises in social change and sustainability. In 2020, Emma was named by Forbes as one of the 'Top 100 Environmentalists'. She is the founder of ESE consultancy (which works to elevate brands, initiatives, and organisations that have a desire to do some social or environmental good).Emma is also one half of the popular podcast 'Mixed Up' which explores mixed-race heritage identities and race. Emma openly talks about her experiences as a mixed-race woman of Jamaican, British (part German-Swiss, part Cornish Pirate) heritage.
Erin Baker
Editorial Director, Auto Trader
Erin is an award-winning motoring journalist and broadcaster across a range of national and lifestyle titles. She champions the female automotive consumer and specialises in automotive written and video content that engages women.
Eshita Kabra-Davies
Founder, By Rotation
Passionate about changing the way we consume fashion, Eshita Kabra-Davies founded By Rotation, a peer to peer social rental app in 2019. Now with over 200,000 users from all over the UK, by Rotation is enabling fashion lovers to lend and rent out other people's wardrobes, helping save money and the planet at the same time.
Gemma Styles
Podcaster, Writer and MQ Ambassador
Gemma Styles is a relatable voice online and utilises her 8.1 million Instagram followers to raise awareness on the global matters she is passionate about. Gemma hosts the 'Good Influence' podcast, which invites discussion on topics that we should be familiar with, such as mental health, sustainability and feminism. Sustainability runs through every choice Gemma makes for both her business and personal life. If something can be done in a more sustainable way, Gemma will ensure it happens. She has launched two successful sunglasses collaborations in partnership with Kenmark, ensuring that longevity and sustainability were a key focus throughout. Gemma studied science and loves to understand the processes and research behind the products she uses and brands she shops from. Gemma is the perfect global platform for brands that are sustainable or are on their journey to becoming more sustainable to elevate their presence with eco-conscious individuals. Her collection with Kenmark Sunglasses was created with sustainability and longevity in mind. Even the case the glasses come in was designed to last longer than your standard case by using more durable yet recyclable materials and can be reused in a multitude of ways, Gemma's favourite being a jewellery case. Gemma has worked with sustainable brands such as BMW, Organic Basics, Depop, Go Climate and more.
Georgie Hyatt
CEO & Co-Founder, Rotaro
Georgie Hyatt is the Co-founder and CEO of Rotaro, a leading fashion rental platform for brands in the UK. Rotaro is on a mission to make fashion more circular, forever through innovative technology.
Giles Gibbons
Founder, Good Business
Giles founded Good Business 25 years ago. He advises brands, start-ups, foundations, voluntary organisations and social enterprises on strategy, purpose and reputation. He's worked with organisations as diverse as The Coca-Cola Company, UNICEF, the Bill & Melinda Gates Foundation, Aesop and WWF, making sure that they keep up with the changing times, and move with the tide rather than against it. He also chairs the Sustainable Restaurant Association, the restaurant world's Michelin stars for sustainability; he chairs the Paraorchestra, an elite disabled orchestra; and Shift, A service design agency for the charity sector and Talking Taboos, a charity focused on raising issues hidden by society.
Hannah Cox
Founder, betternotstop & The Better Business Network
Hannah runs betternotstop a sustainability impact agency, helping purpose-driven businesses to implement strategies, policies and frameworks like the United Nations Sustainable Development Goals, B Corp Certification and Carbon Literacy to increase their revenue, customer base and employee retention.
betternotstop also runs "The Better Business Network", a community for purpose-driven business owners and leaders who want to grow their business and make the world a better place. The community helps them grow their network, impact, income and audience while advocating for systemic change.
Hannah Reiss
Marketing & Communications Manager, B Lab UK
Hannah is Marketing & Communications Manager at B Lab UK, the charity building the B Corporation Movement in the UK. B Lab supports a growing community of companies that are using business as a force for good. Before joining B Lab, Hannah worked in the fashion industry as a stylist and consultant, working with individuals and organisations to promote and progress the sustainable fashion agenda.
Harriet Vocking
Chief Brand Officer, Eco-Age
Harriet heads up the team at Eco-Age and has lead the sustainability consultancy company since the very beginning. Harriet has extensive experience in developing and delivering brand communication strategies for UK and International businesses. Her wide experience of both in house and agency marketing and communication allows her to add significant value to Eco-Age and its growing international client base.
Ingrid Newkirk
Founder, PETA
Ingrid Newkirk is the founder of animal rights organisation People for the Ethical Treatment of Animals, and all its foreign affiliates. PETA works to establish and protect the rights of all animals, and opposes speciesism - a human-supremacist worldview. PETA believes that animals are not ours to experiment on, eat, wear, use for entertainment or abuse in any other way.
Jayn Sterland
Managing Director, Weleda UK