As a Sustainability Editor, I'm a big fan of Tiktok's deinfluencing trend - and I shouldn't need to explain why
Why being told what products *not* to buy is actually very powerful.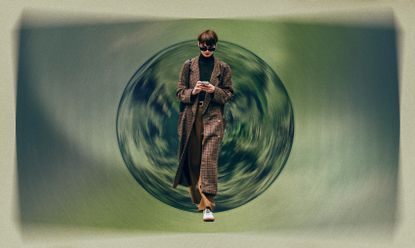 (Image credit: Future)
If, like me, you're someone who likes to shop at vintage clothes stores, be mindful of your food waste and reduce your carbon footprint where possible, you'll likely agree with me in finding the barrage of social media "must buys" a bit much.
That's why, when I saw the latest TikTok trend doing the rounds on social media, I was pleasantly surprised - not to mention shocked.
Coined deinfluencing, this isn't another consumerism-focused trend that encourages you to buy 101 things you don't really need - quite the opposite. Rather, scrolling my TikTok late last week, my no phone in bed rule broken in fascination, I saw a user explain why five viral items they'd purchased were a waste of money, "deinfluencing" others from spending money on things they didn't think they needed.
Introducing deinfluencing, the latest TikTok trend that's good for the planet
And so the deinfluencing trend was born, sparking fierce debate about overconsumption as social media users casually and candidly detail the products they wish they hadn't bought and the items that simply aren't worth the hype.
At current, there are 278.8m views on the deinfluencing TikTok hashtag and counting, with people posting daily videos encouraging spending less - a widespread trend I never would have predicted.
We've all fallen victim to the latest trend at times - I'm looking at you, quilted jackets and viral Uniqlo bumbags, which even I'm guilty of investing in. But deinfluencing begs us to ask - when does it go too far? And how many "must buys" is too many?
The trend is a breath of fresh air and a bold one at that. In a world where influencers can make thousands of pounds a week from pushing products, it's more difficult to choose the option that benefits the planet, not our purses - not to purchase unnecessary new items at all.
Speaking to Joanna Dai founder of B-Corp brand Dai about the trend, she said: "It's about time. We're so immersed in excessive consumerism - it's psychologically ingrained in everything we see, touch, and do, so we don't even realise it."
"We're humans first - not consumers - and seeing all the tragic events happening as a result of climate change will encourage many to reassess the way they shop," she continues.
Hundreds of TikTok users seem to agree, with one posting: "I am here for de-influencing. This is my favourite trend of all time. I can't believe we as a collective are finally admitting that overconsumption is getting out of control."
Where did deinfluencing come from?
Good question. Interestingly, Gen Z seems to be leading the charge with the trend. Despite MarketScale reporting that the influencer marketing industry is worth over $16 billion and GWI reporting the number of people searching for products on social media is up 43% since 2015, they don't seem interested, with reports showing that their rate of engagement with influencer content has fallen by 12% since 2020.
Perhaps the fatigue comes from the influx of paid ads, sponsored posts and promotions. Or, perhaps Gen Z are just more aware that climate change is getting worse by the day and at a far faster rate than scientists first predicted. The 2021 UN IPCC climate change report said we're at a "code red" for humanity - that is, if things don't change soon, we may get to a point of no return.
Why is deinfluencing important?
This is where my interest piques - because I truly believe we all need to be buying less if we've got a chance at protecting our planet and building a better tomorrow.
In the Western world, our rate of consumption isn't sustainable and it's causing serious issues for the planet. Take the recent wildfires and floods in Pakistan, as an example. Huge corporations are putting profit before planet and greenwashing in an attempt to protect their targets, as last year's undercover documentary Inside the Shein machine highlighted. You'll all have seen Shein hauls on social media - but have you ever stopped to question how a garment is made if it's sold for as little as £5 online? The undercover Channel 4 documentary showed Shein workers being paid less than minimum wage to work in squalid conditions and create garments from unsustainable materials that, ultimately, will likely end up in landfill.
In the long term, buying less not only saves resources and prevents items from ending up in landfill, but stops unnecessary carbon emission release, too. Think about it - investing in an item and wearing it for the next 30 years before you pass it on to your own daughter extends the life cycle of a piece of clothing tenfold.
Another important think point when transitioning to a more sustainable way of living is addressing what we truly need. Do you need a new dress for your friend's wedding, or could you rent or borrow something? Is a new bedside table absolutely necessary, or could you get creative and upcycle your old one with a lick of paint?
Where do I start with living more sustainably?
Living more sustainably needn't be overwhelming - it can actually be really fun. Only yesterday morning, I was speaking to a fellow journalist about the joy of finding a one-off vintage item or charity shop steal. Pair that with the irreplaceable feeling of knowing the decision you're making is positive for both people and planet and it's a no-brainer in my opinion.
Both our Fashion Editor and Beauty Editor agree and have spoken about consuming less - Zoe sharing her love of building a capsule wardrobe and Shannon cutting through the noise with her new franchise Beauty Desk Drop, a monthly round-up of the best new beauty products that are actually worth your investment. As Shannon said to me when explaining the idea behind the franchise, "It's a space to shop calmly and the escape you need from sell, sell, sell on TikTok."
Bottom line - we're all big fans of the new deinfluencing trend here at MC UK. Any reminder to think long and hard before buying something is, in my opinion, valuable.
Celebrity news, beauty, fashion advice, and fascinating features, delivered straight to your inbox!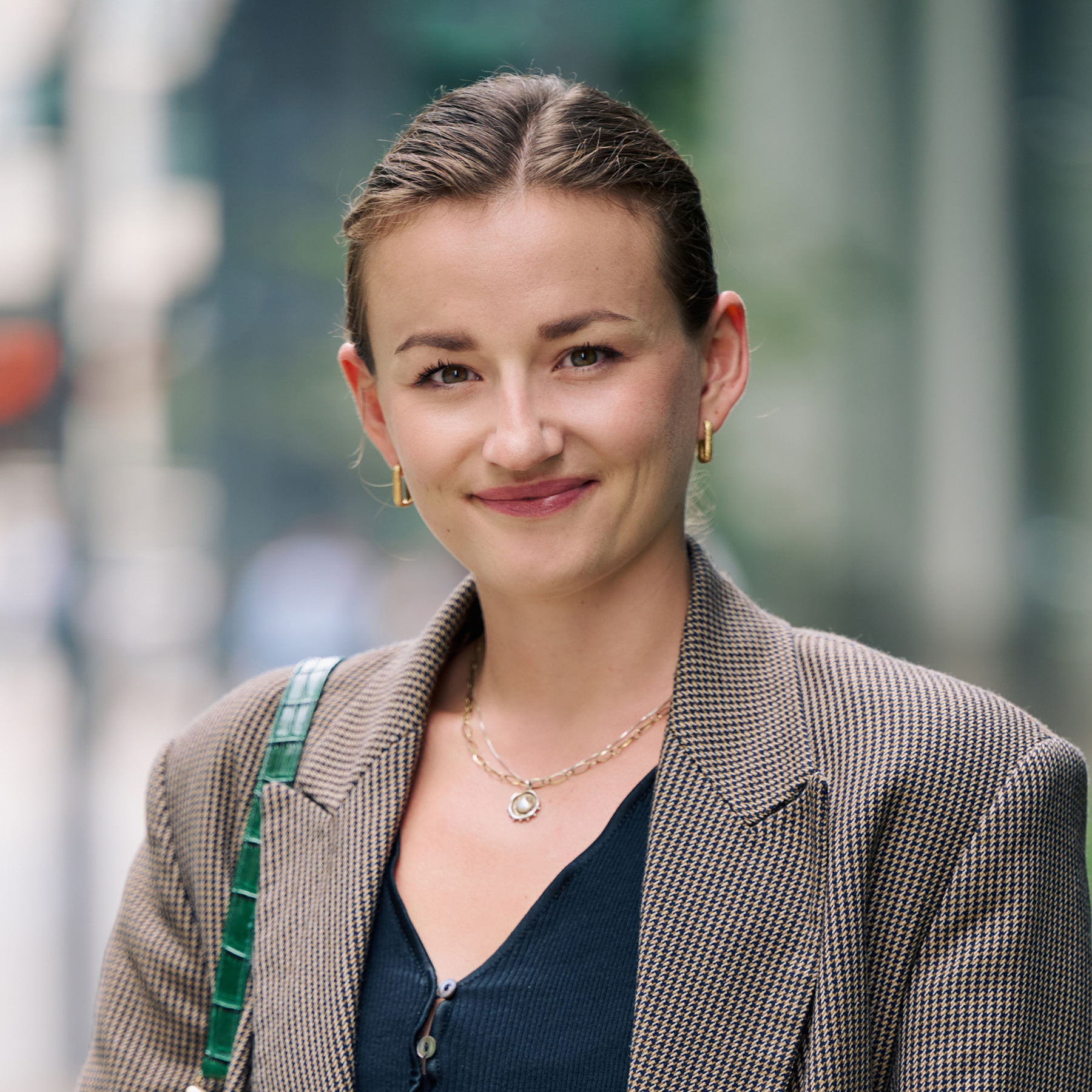 Health, Sustainability and Relationships Editor
Ally Head is Marie Claire UK's Health, Sustainability, and Relationships Editor, eight-time marathoner, and Boston Qualifying runner. Day-to-day, she works across site strategy, features, and e-commerce, reporting on the latest health updates, writing the must-read health and wellness content, and rounding up the genuinely sustainable and squat-proof gym leggings worth *adding to basket*. She regularly hosts panels and presents for things like the MC Sustainability Awards, has an Optimum Nutrition qualification, and saw nine million total impressions on the January 2023 Wellness Issue she oversaw, with health page views up 98% year on year, too. Follow Ally on Instagram for more or get in touch.