This is the foolproof formula for how to spice up a relationship, according to top pros
Bookmark this one for later.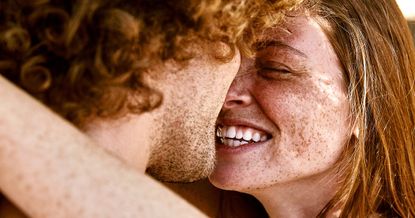 (Image credit: Getty Images)
Wondering how to spice up a relationship but not sure who to talk to or how to even bring the subject up? You're not alone - 46% of people want to spice up their relationship, according to a poll from MysteryVibe, but worry their partner might judge them.
New flash: every relationship could benefit from a bit of exploration from time to time, with research showing that breaking out of your rut can help improve your relationship. One 2020 Canadian study found that pursuing novel activities with a partner led to improved relationship satisfaction.
We know what you're thinking: this piece is going to be full of sex tips. Nope - while sex games do come into it, spicing up your relationship also isn't solely about what you do in the bedroom. "We need to rethink our entire conversation when it comes to what desire means, not to mention how it's experienced in the context of everyday life," confirms sociologist and psychosexual psychotherapist Jordan Dixon.
"Many couples live in the same house without speaking to each other - when life takes over, we fall into routines that become mundane and repetitive," she continues. "I call this relational and erotic stagnation which is very common in long-term relationships."
Sound familiar? Then the below article will come in handy. FYI, "spicing it up" can be as simple as breaking out of your routine - but don't be fooled into stressing about how often couples have sex or trying to get back to the start of your relationship. In fact, the idea that your relationship was once "effortless" is a lie, Dixon says. "Think about the planning that went into making things exciting: getting ready, texting in the day, tidying your house... the reality is, lots of things went into creating an experience that felt spontaneous."
Luckily, Dixon and the other sex experts we spoke to for this article have shared their tips for spicing up a relationship, spanning emotional pointers and fun physical activities like sex card games, too. Our panel of pros includes:
Jordan Dixon, sociologist and psychosexual psychotherapist
Ness Cooper, clinical sexologist and therapist and resident expert at jejoue.co.uk
Cecile Gasnault, brand director of Smile Makers
Hope Flynn, head of content at iPlaySafe and founder of FeedMeFemale
How to spice up a relationship: 9 tips
1. Build shared moments
"Responsive desire is the idea that sexual stimuli builds slowly from the external," says Dixon. "For example, your partner looks at you in the way you like, compliments you, takes your hand, gives you cuddles, massages you, etc, and these elements make you feel desire. It's a gentle awakening, similar to the snowball effect. Rarely does your sex drive go from small, sexy input straight to Oh my god, I want sex now. It's more like, this is interesting, I'd kind of like a bit more."
The solution to that is peppering these moments throughout your day - think forging connection through nice texts, small touches and meaningful displays of affection. This will help your sex life, building your desire up rather than leaving you rolling into bed stressed, tired and unconnected. These small moments of intimacy are just as important for emotional connection, reckons the expert.
2. Get reflective
One simple way to spice up your relationship? "Reminding your partner about happy times you've enjoyed together helps to build neuropathways in your brains that then make it easier to feel positive thoughts about your relationship," explains Cooper.
Not sure how to do this? A good place to start is by scrolling through your camera roll to find a photo of a fun time you had together. Then, show your partner and take time to recall the day together. Use the following prompts:
What happened?
Were there stand out moments?
What were your favourite memories from the day?
What would you like to relive?
3. Talk about your relationship
Whether it's sex, emotions or the unfair mental load one of you is taking on, you tend to sweep problems under the carpet and get used to situations that don't make you happy. Yet really, if you want a thriving relationship, you have to talk.
"Those in happy, long-term relationships choose to devote time and energy to it. They value it highly and actively put time aside to help it grow. When we get to know each other more and maybe live together we can stop making the effort, but we need to remember that sex and relationships don't just happen to us - they take work," reminds Dixon.
Cooper agrees - especially when it comes to talking about sex. "Being able to give and receive consent has shown to be one of the best ways to have a satisfying sex life and help spice things up. When couples are willing to talk about the sexual and erotic activities they enjoy, it can help them both explore things authentically, allowing for vulnerability, safety, and security along the way."
"Talk about your arousal variations - in other words, the things that turn you on. Acknowledging similarities and differences can open a great path for better sex," she says.
4. Take up a new hobby
While novelty is important, so is forming new traditions and rituals that have unique meanings between yourself and your partner, share our experts.
Why? Well, our brains love patterns of consistency that we can rely on, so a combination of both novelty and similarity is needed within a healthy relationship - it's not mundane to commit to the same routine every so often, Cooper explains.
Why not try one of the following?
Go for a bike ride
Cook a new recipe together
Go see your favourite band or West End show
Try painting together
Plan a romantic at-home date night.
5. Do stuff alone
As much as spending time together is key to spicing up your relationship, so too is spending quality time alone. While alone time might not seem like the way to a better relationship, it can be the best way to break out of a rut. Studies also show that you tend to have the most desire for your partner when you see them excelling at something, so taking the time to develop skills and be your own person is a surefire way to re-ignite the relationship.
Think of it this way - you can only be there for your partner if you're happy and confident in yourself. Taking time for yourself outside of the relationship, Dixon shares can help you not only be more playful but bring yourself fully into a relationship.
Our guide to the best self care ideas has plenty of great options.
6. Take a break
Did you know? Stress is the number one libido killer. How to counter stressful periods? Try travel or take some time out, recommends Gasnault. "The change or rhythm and scenery can be a natural libido-booster. When you feel more rested and relaxed, you might find your sex drive blooming and connecting with this feeling will lay a great foundation to spice things up with your partner."
Can't get away? There are other ways to de-stress and stop the cocktail of cortisol from dampening your mood. Try:
Exercising
Stretching
Meditating
Reading a book
Doing any activity that you find soothing.
7. Laugh
Relationships are often a conversation steeped in seriousness (and rightly so), but aren't they also meant to be fun? Finding ways to laugh with your partner is a huge element of forging a good connection, says Dixon. "Creating play and fun is so important and that starts with being willing and excited to learn, grow and be curious with each other," she explains.
That laughter should absolutely extend to the bedroom. "Sexual adventures don't always turn into a huge success, but if you can bring some humour, you can utilise it as a playful and pleasurable learning experience."
While she's not saying sex in long-term relationships is meant to be all comedy shows and slapstick humour, she is saying that if we can approach these situations with a lighthearted tone, it can really help with the flow of sex and even open the situation up much more.
8. Be sensual
You'll have heard this tip before, but it's a good one. "It's a myth that all sex has to be extreme, slutty or kinky for it to be fun," says Cooper. "Focusing on sensuality can help you connect with your partner differently to high voltage erotic encounters. Again, it's all about having a variation in sexual activities that helps keep things interesting."
If you're not sure where to start with sensuality, read our guide to tantric sex, packed full of beginner tips for being more spiritual and emotional in the bedroom.
9. Play games
And finally, once we've ticked off the above, it might be time to give the games a go - and yes, we mean sex games. "A key to a great sex life with a partner is communication, but this can feel intimidating in the rush of everyday life and make us feel vulnerable in bed," says Gasnault.
Try this: if it all feels a bit overwhelming, why not set up a date at home or somewhere that you like and use conversational card games that provide prompts to engage the conversation?
Cooper agrees that games and toys are useful for spicing things up. "The best sex toys can help speed up orgasm and increase pleasurable sensations, meaning you're less distracted by thoughts that pop in your head during sex," she says. "If you don't know where to start, try using a sex toy bundle or game pack that can help you form ideas on what to do in and out of the bedroom."
Do check out the best sex games for even more inspiration or download one of the best sex apps to lead you through the night.
Shop our favourite sex toys for spicing up your relationship now
Set the mood with Smile Maker's new massage oil, made from soothing sweet almond, jojoba oil and ylang-ylang and designed to boost intimacy in the bedroom.
Je Joue offer a sex toy gift box with a massage candle, vibrator, ties and handy suggestion cards to help you connect with your partner in new and exciting ways.
Celebrity news, beauty, fashion advice, and fascinating features, delivered straight to your inbox!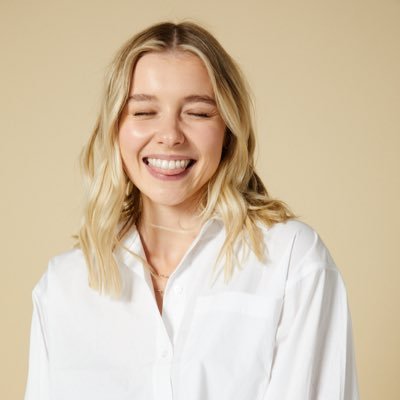 Contributing Health Writer
Chloe Gray is a freelance journalist who writes and talks about health, fitness, and wellbeing through a feminist lens. She was part of the launch team for Stylist magazine's fitness brand, Strong Women, and has written for i news, Women's Health, Red magazine, Good Housekeeping, Refinery29, and more. She's all about building mental and physical strength, eating delicious food that fuels you well, and making the fitness industry more accessible and enjoyable. She's also a qualified fitness trainer and research nerd, so you can be sure everything you read is backed by proper science.