Facebook is trying to counter revenge porn
Facebook, Messenger and Instagram are all rolling out technology to stop offensive content going up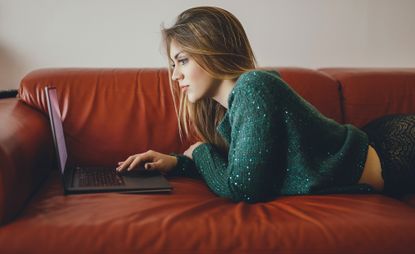 (Image credit: REX/Shutterstock)
Facebook, Messenger and Instagram are all rolling out technology to stop offensive content going up
Revenge porn may have become a criminal offence back in 2014 but that doesn't mean it's by any means ended.
The action of posting a sensitive photo online without the subject's permission has been one that the internet has been slowly trying to tackle, especially in light of celebrities like Emma Watson and Jennifer Lawrence having recently been hacked.
It's definitely worth thinking about how to hack proof your life but the good news is that Facebook are finally climbing onboard, too.
Revenge porn isn't just humiliating but has been used in the past as a tool to blackmail someone with, too.
The photos often go up across social media sites and are reposted and shared virally before they're taken down.
Now, Facebook is fighting to make this process even faster. Victims will still need to report the image (you can do this by opening the drop-down menu in the photo and pressing 'report') where a special team will assess if it really is an offensive or violating image.
Not only will this team mean issues like this will be dealt with faster, but this new photo-recognition technology that Facebook founder and CEO Mark Zuckerberg is putting into place will be able to find any reproductions of the offensive photos and delete them all. The users who share the photos will also be given a formal warning.
'It's wrong, it's hurtful, and if you report it to us, we will now use AI and image recognition to prevent it from being shared across all of our platforms,' Mark has said.
https://www.facebook.com/zuck/posts/10103620534277081
This will roll out across Facebook and their platforms including Messenger and Instagram. However, it will not work on WhatsApp because of their end-to-end encryption which makes it an impenetrable chat host.
The National Network to End Domestic Violence, Revenge Porn Helpline, Center for Social Research and the Cyber Civil Rights Initiative all contributed to developing this technology and we hope it'll have a huge impact on the awful practice that is revenge porn.
Videos you may like:
Video you may like:
Celebrity news, beauty, fashion advice, and fascinating features, delivered straight to your inbox!