7 New Year's Resolutions That Nobody Ever Actually Keeps
It's a brand new year, but is it *really* a brand new you?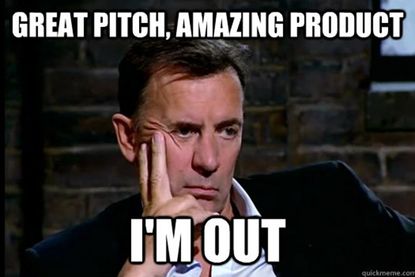 It's a brand new year, but is it *really* a brand new you?
Apparently it's totally normal to not keep any of the New Year's Resolutions you set this month - only 8% of people do. This is where most people fall down…
In 2016 I Will… Get Fit, Fast You bought the Barry's Bootcamp membership, you got all the en-fleek running gear you'd wanted for Christmas. You've done your post-turkey, in-armchair stretches and you're ready to pound the pavements. But, outrageously, it's still SO cold and dark outside. And there's too much mince-pie goodness to be had in front of the fire, watching the Downton Abbey finale even though you've never seen a previous episode. So are you moving off that couch? Not as long as you can still say cheese board, you aren't.
In 2016 I Will… Spend Less Money 2016 is the year you intend to grow up, stop spending money on crap and start saving for that dream house / car / holiday of a lifetime. But, hold fire, it's the January sales. That Topshop skirt is reduced, and you haven't got the blue one. Those Givenchy bags, with 5% off, are an investment. These bargainous bargains won't last all year, you know?
In 2016 I Will… Quit Smoking / Eating Chocolate / Drinking All The Wine Whatever your poison is, 2016 is the year you're going to kick it. This is a good, nay, great idea of course. But, let's face it, going cold turkey will only ever result in the glorious downing of a gifted bottle of Lambrini and a family-size tin of Roses whilst watching Dr Who repeats come January 3rd.
In 2016 I Will… Take Up A Hobby Flower arranging, paragliding, freestyle fossil hunting... There are so many incredible, obscure hobbies out there to try and this brand new year is your chance to discover them all. But then you realise how much effort and money it takes to actually have a hobby, and that conflicts with some of the other resolutions on your list. So you just can't commit. Sigh.
In 2016 I Will… Step Away From The iPhone Life, come 2016, will be an organic, green, clean place. A digital detox would do us all good in the new year, that's for sure. But after a respectable hour in 'Btch plz, no calls' mode, you take a quick scan of said devices and see that your BFFs Wassap group has moved on by 149 messages. The next hour will of course be spent catching up.
In 2016 I Will… Quit My Job It's the ultimate vow; to leave your unappreciative workplace, say so long to that miserable boss and realise your full potential, starting that glittering new dog grooming business you were always going to. But before you make it into the Dragons Den with your life-changing idea, normal life resumes. The next bank holiday's not 'til March and there just isn't time to make a business plan before then. You're just being realistic, really.
In 2016 I Will… Be More Outgoing …But Netflix! No, burning through the box sets will have to wait – you've got social engagements a-go-go to attend. You'll make time for all the relatives you neglected last year, meet up with all those Facebook friends you stalk but never see IRL… But, truthfully, there's a reason you don't see these people. And you've definitely caught that January faux flu that's going around. So you'll have to reschedule. Same time next year?
Celebrity news, beauty, fashion advice, and fascinating features, delivered straight to your inbox!