I tried UberEat's new mindfulness tool - as a Health Editor, here's what I thought
Mindfulness combined with fast food? Consider me intrigued...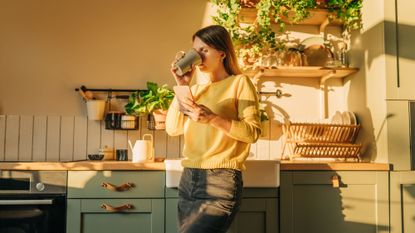 (Image credit: Getty Images)
I'll be honest - Deliveroo and UberEats might have been on my "out" list for 2023. No shade to either of the takeaway giants - they're excellent at delivering nutrient-dense (and not so nutrient-dense) options when you're short on time, but for me, the end of last year was a whirlwind of Christmas parties and late nights at the office, which led to a weekly takeaway becoming something of a habit in our house.
While there's nothing wrong with ordering in occasionally (a balanced diet is about just that, after all - balance), I'll be the first to admit that when I was ordering takeaway in December, I was eating more mindlessly and more often than not, doing so glued to the TV. Plus, while the apps both offer a wide range of both indulgent and more healthy options (UberEats partners with over 700,000 restaurants worldwide), we weren't even considering my veg-packed go-to's like Farmer J and Leon by the time the festive season swung around.
So, as a Health Editor, my interest was piqued when an email landed in my inbox telling me that UberEats are taking steps to improve its health credentials via a new mindfulness tool.
Can fast food delivery and mindfulness really go hand in hand? Well, I was keen to find out, so contacted the PR office at UberEats to give it a go.
Keep scrolling to see how I got on, plus what I genuinely thought of the new addition, and don't miss our guides to the benefits of meditation, breathwork training and mindful movement, while you're here.
I tried UberEats new mindfulness feature - as a Health Editor, here's what I thought
So, what is the new mindfulness tool, you ask? Simply put, it's an audio guide titled "Mindful Mouthful" designed to be played before you tuck it into your takeaway.
Narrated by radio DJ Roman Kemp and designed by mindfulness and meditation expert Luke Doherty, Mindful Mouthful is an audio guide designed with mindfulness in mind which the brand shares "aims to get people in a serene state before they sit down to eat."
The concept of mindful eating has been around for a while - I wrote a guide to intuitive eating last year. Several studies have found mindful eating can aid digestion, reduce stress and even make your food taste better, yet research also shows that as little as 11% of people know what mindful eating actually is.
In short, it describes a more intuitive way of eating - eating what foods you enjoy, appreciating food when you do eat it, and listening to your body.
"I like to think of intuitive eating as our default way of eating," shares registered nutritionist and director of the London Centre for Intuitive Eating, Laura Thomas. "As babies and young children, we have a good sense of when we're hungry, what we want to eat, and how much of it we need to eat. We eat for pleasure: food brings us joy and we're attuned to our bodies."
That said, as we grow up, those instincts are often overruled. "We hear adults around us talk about their diets, how they hate their bodies, and how they must restrict themselves in order to fit into narrow body and beauty ideals."
UberEats launched the initiative after research conducted by Censuswide found that 74% of you admit to mindless eating habits, such as eating standing up (21%) and consuming food straight from the fridge (23%).
81% of you also admit to regularly scrolling on your phone while eating, with a further 68% of saying they continue to work while consuming breakfast, lunch or dinner (guilty).
So... did it work?
Good question.
The audio was pretty easy to access - I simply opened the Spotify app on my phone, typed in "Mindfulness Mouthful" and clicked play (if you want to give it a go, you can click above).
The audio is only ten minutes long but focuses on helping you to relax. The theory is that if you're tuned in to how your body and mind are feeling pre-eating, you'll be more mindful when you do eat, enjoying each mouthful rather than eating too quickly or potentially overeating.
I was a fan - Roman talks you a few simple steps to help you quieten busy thoughts (what experts call "monkey mind", when your mind jumps from thought to thought). Sitting on the sofa, I focused on my breathing - I've done breathwork training before and it's amazingly effective at calming you down - and tapped into how my body was actually feeling after a busy week at work.
When our food came, I did eat more mindfully (we went for pastries from a local bakery and decided to go on a short walk to enjoy them, largely thanks to the audio). I took the time to appreciate the flavours, textures and sensations, rather than eating quickly while paying more attention to the TV.
While I wouldn't listen to the audio every time I order a takeaway, I do think it's a great case for taking ten minutes every day to tune in to your body and how you're feeling. Are you stressed, tired, or energised? Do you have any aches, pain, or tension? And if so, what self care ideas could you do to make you feel more relaxed, calm and at ease? I'm a fan of going for a run or listening to sound bath audio on YouTube, and I know our Senior Beauty Ed Shannon loves a bath.
Food for thought, anyway.
Mindful Mouthful is available to stream for free on all major streaming platforms, including Spotify and Apple Music.
Celebrity news, beauty, fashion advice, and fascinating features, delivered straight to your inbox!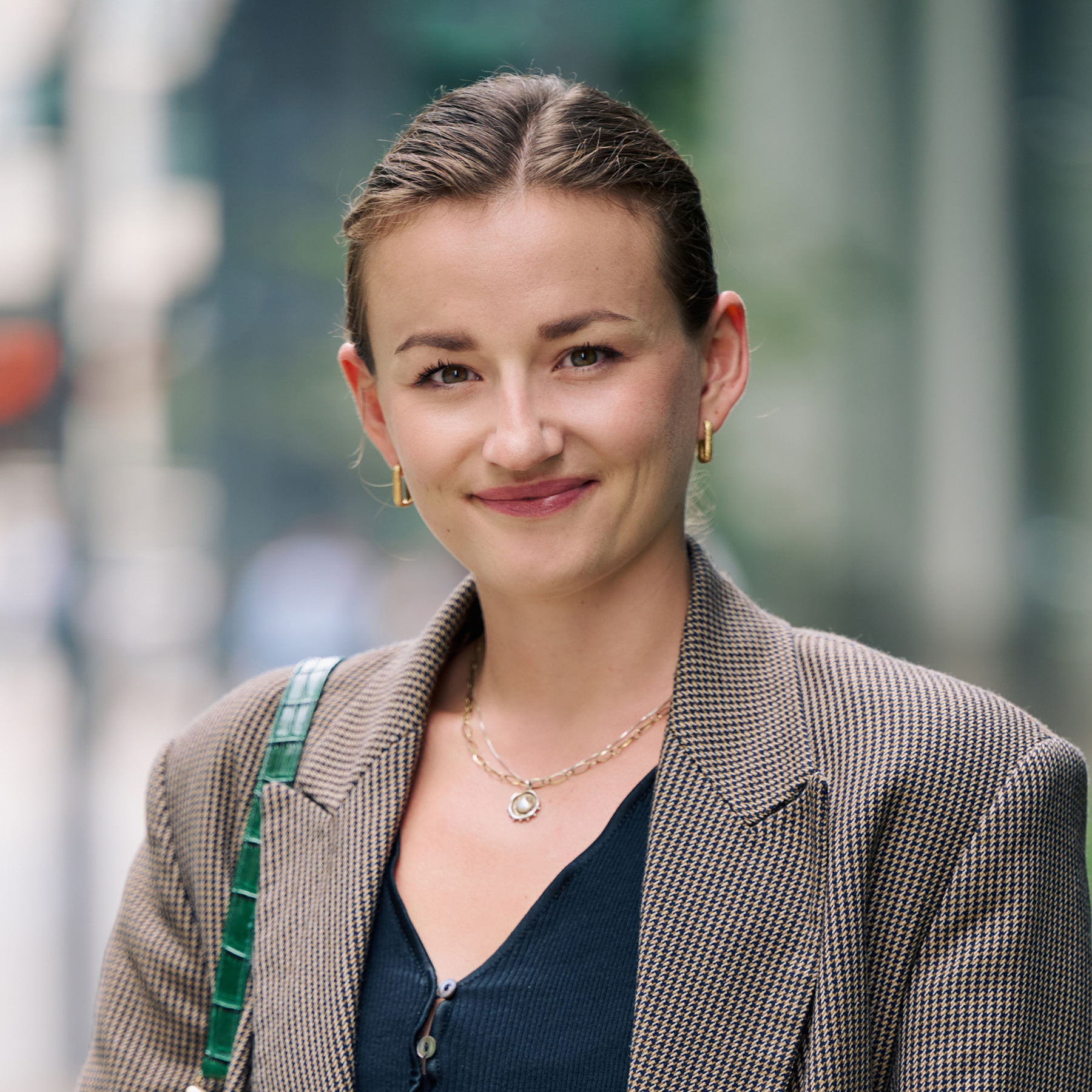 Health, Sustainability and Relationships Editor
Ally Head is Marie Claire UK's Health, Sustainability, and Relationships Editor, eight-time marathoner, and Boston Qualifying runner. Day-to-day, she works across site strategy, features, and e-commerce, reporting on the latest health updates, writing the must-read health and wellness content, and rounding up the genuinely sustainable and squat-proof gym leggings worth *adding to basket*. She regularly hosts panels and presents for things like the MC Sustainability Awards, has an Optimum Nutrition qualification, and saw nine million total impressions on the January 2023 Wellness Issue she oversaw, with health page views up 98% year on year, too. Follow Ally on Instagram for more or get in touch.