Two-thirds of women prefer to avoid hospital
According to a new study more than two-thirds of us avoid going to hospital over fears of poor care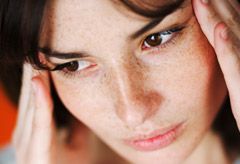 According to a new study more than two-thirds of us avoid going to hospital over fears of poor care
According to a new study more than two-thirds of us avoid going to hospital over fears of poor care.
None of us like like feeling ill, but according to a new report, the majority of us prefer to suffer alone at home than be emitted to hospital, due to fears over the level of care they would receive.
The survey carried out by Townwomen's Guilds found that 75 per cent of people questioned had experience low levels of care within the NHS.
There are deep concerns over basic standards of care in NHS hospital wards with university-educated nurses and unregulated heathcare assistants delivering unsatisfactory levels of care.
'The stories we have heard have been extremely distressing,' said Pauline Myers, chairman of the Townswomen's Guilds, 'thousands of older people continue to suffer unnecessarily'.
Unsurprisingly, 54 per cent of people interviewed also said they had been left disappointed by hospital care, while 49 per cent revealed they had been 'spoken down to' by NHS staff.
We want to hear about your experiences.
Have you felt reluctant to go to hospital? Are you concerned about poor care? Let us know your views in the box below.
Celebrity news, beauty, fashion advice, and fascinating features, delivered straight to your inbox!
Natalia is a health journalist with 14 years experience in the publishing industry. She has worked for a number of well known magazines and websites including Marie Claire, Woman&Home, Top Sante, Boots and The Telegraph. She likes to think she practices what she preaches when it comes to health and fitness. Her athletic prowess began early. A keen fencer for 13 years, she wielded an epée for Olympic Team GB during her teenage years. She likes to think she made sword-fighting cool before Game of Thrones came along! While working on her sporting performance with the team, she also participated in a lot of nutrition and psychology training, When it comes to time off, you'll most likely find her up a mountain somewhere. It seems holidays have become a time for climbing several thousand feet, rather than chilling out. She's now hiked eight of the major mountain ranges across four continents – including the Appalachians, the Smokies, the Sierra Nevadas (she spent her honeymoon hiking to the top of Half Dome), as well as hitting the summits of Snowdon, Pen-Y-Fan (Brecon Beacons), Table Mountain in South Africa, the Blue Mountains in Australia and the Atlas Mountains in Morocco. She's also passionate about all things health, particularly vaccinations, and will happily jump on her soap box at any given opportunity to talk about their benefits to anyone who will listen!