92% of women don't feel safe running alone - but these tips might actually help
A new adidas survey highlights one of the most important issues women face lacing up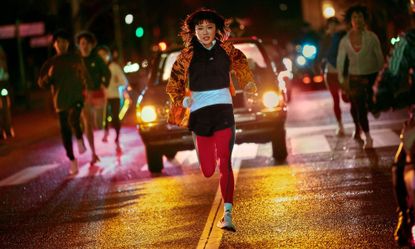 (Image credit: adidas)
If you've ever worried about your safety when running, know this: sadly, you're not alone.
New research from adidas found that a huge 92% of women don't feel safe when running. Let that sink in for a second - that's nearly all women.
The survey - which interviewed 9,000 runners from nine different countries – also found that half of women (51%) feel afraid of being physically attacked, compared to just 28% of men. Not just that, but 38% of women have experienced physical or verbal harassment while running, and over half of these women have received unwanted attention, sexist comments or unwanted sexual attention.
I find the stats heartbreaking but unsurprising. As a Health Editor and marathon runner who's passionate about encouraging women to feel confident enough to exercise, barriers like these are a big issue.
That said, I too am careful when running during the darker winter months. If I am to run in the dark - which doesn't happen regularly - I wear high vis running kit, share my live location with a friend before I leave, and stick to well-lit roads. Headphones usually aren't an option, so I can hear if cars are approaching.
This is the sad reality of being a female runner in 2023, and something that needs to change - as the new adidas campaign The Ridiculous Run, created in partnership with charity White Ribbon, identifies.
Interestingly, the research from adidas takes a further look at the root cause of the issue - that is, that this is far from being just a women's problem. Highlighting the need for all-gender education and allyship, the research found that while 62% of people who identify as men recognise there is an issue, only 18% believe the responsibility lies mostly with them.
Do note here: the issues highlighted in this article also affect people who don't identify as women, and so the tips below aim to be helpful for anyone who has experienced harassment while exercising, or doesn't feel safe when getting a sweat on. We're not going to tell you to run your hair in a bun or be mindful of your running routes - rather, share genuinely impactful tips for safety when running tips that aim to change the sport for good.
Don't miss our guides to running tips for beginners, how to run for longer, and the best running apps, while you're here.
Safety when running: your toolbook
1. Educate your male counterparts
The first step, as the campaign highlights, is educating your male friends and counterparts on their part in this issue.
Sina Neubrandt, Adidas women's global communications director, shares: "That 92% of women runners are concerned about their safety when they run was the most impactful for me – just the sheer size of the issue and how it's felt all over the world. I think we all knew it anecdotally, as women runners ourselves, but it really did reinforce the need for initiatives like this – to raise awareness and highlight the urgent need for education and allyship."
"I'm a runner myself and so of course have experienced some of the behaviours we're focused on helping change. Safety is an essential part of what it takes to make sport equal."
Working together, adidas and White Ribbon have created an extensive "allyship playbook" which aims to not only educate men on their pivotal role when it comes to women's safety but also provide guidance when it comes to harassment and inappropriate behaviour.
It includes a wealth of helpful information, including examples of gender inequality and frameworks for addressing harassment in running.
To view adidas and White Ribbon's full allyship playbook, click here.
2. Identify the forms of harassment
Another easy way to boost your safety while running is to make sure you and your male counterparts understand the different forms of harassment.
Of course, the list isn't extensive but it does provide a helpful framework for you to show male allies, clearly outlining what behaviour is appropriate and what isn't.
Examples in the playbook span the following:
Locker room banter
Sexist jokes
Commenting on a women's appearance
Taking photos or film without consent
Sharing photos on social media
Flashing/exposure
Following and/or stalking
Leering/staring.
3. Pause and reflect - and encourage others to pause and reflect, too
Not sure how to broach the subject with your workout buddies, colleagues, or friends? The following prompts might help aid your conversation:
What does gender equality mean to me?
What kinds of harassment do runners, particularly women, experience while running?
What are some of the impacts of harassment?
What are some strategies women use to cope with harassment?
What feelings arise when I think of the impact of harassment on my community?
Was I aware of any of these issues? Did I ever ignore them?
How does this information change the way I understand my own comfort and feeling of How does this information challenge or inform the meaning of the word "safety" and what does it mean to my community?
4. Raise the issue with your run clubs and gyms
Creating a safer environment for women who run will largely start in the run clubs, gyms, and studios - which is why it could be worth raising the issue wherever you train.
Your PT, trainer or coach should be receptive and your conversation could spark a wider conversation that, in turn, inspires positive change.
"Running is for everyone, therefore it's important to make sure everyone feels safer when pursuing a sport they enjoy," emphasises Humberto Carolo, executive director of White Ribbon.
5. That said - know that the onus is not on you
With that in mind - know that this is not your issue. If you feel unsafe when running, as this article highlights, the emphasis needs to be on changing the behaviours of those who make you feel unsafe.
As Neubrandt shares, 48% of social conversation about women's running was related to safety. "Often, the narrative around it puts the responsibility for preventing risk, on women themselves – from telling them what to wear, to not run at night, or not run with headphones."
This isn't fair, nor is it right. Rather than taking precautions, try and make changes. It's the only way to move forwards.
Celebrity news, beauty, fashion advice, and fascinating features, delivered straight to your inbox!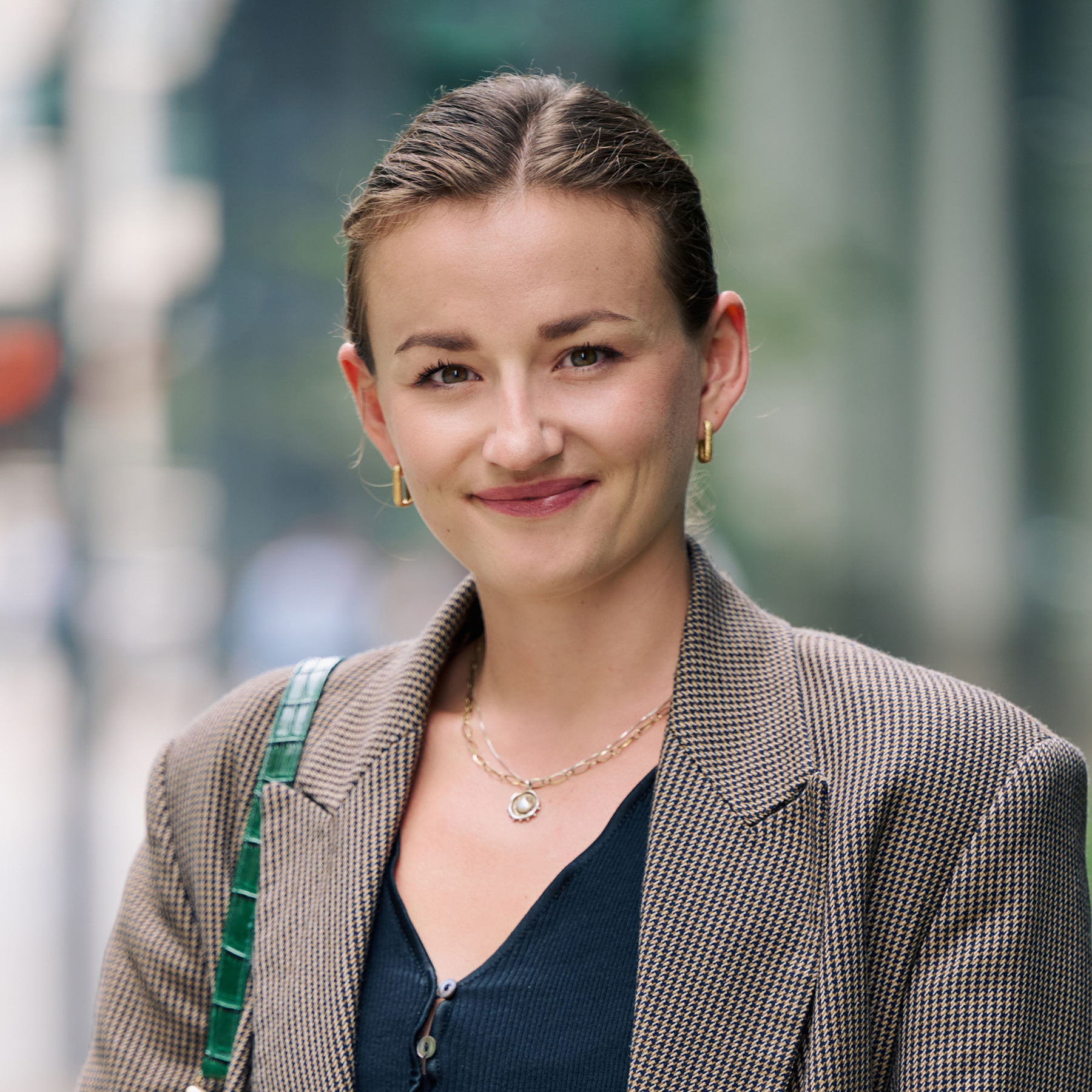 Health, Sustainability and Relationships Editor
Ally Head is Marie Claire UK's Health, Sustainability, and Relationships Editor, eight-time marathoner, and Boston Qualifying runner. Day-to-day, she works across site strategy, features, and e-commerce, reporting on the latest health updates, writing the must-read health and wellness content, and rounding up the genuinely sustainable and squat-proof gym leggings worth *adding to basket*. She regularly hosts panels and presents for things like the MC Sustainability Awards, has an Optimum Nutrition qualification, and saw nine million total impressions on the January 2023 Wellness Issue she oversaw, with health page views up 98% year on year, too. Follow Ally on Instagram for more or get in touch.