Meet Louisa Drake, the celeb trainer changing the face of strength workouts
She has trained everyone from Gwyneth Paltrow to Victoria Beckham - and here's how you can train with her, too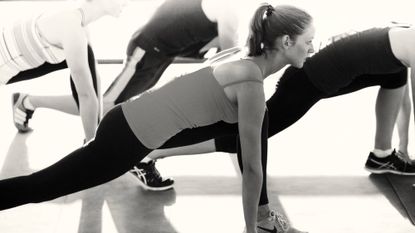 She has trained everyone from Gwyneth Paltrow to Victoria Beckham - and here's how you can train with her, too
Louisa Drake's boutique studio is London's best kept secret. Nestled underneath a health food cafe in Fitzrovia, it's easy to miss - but those that know about it are avid fans of her workouts, known as the Louisa Drake Method. The former professional dancer and choreographer has trained the likes of Gwyneth Paltrow and Victoria Beckham, worked alongside fitness guru Tracy Anderson and then went on to create her own unique system - so it's fair to say she knows a thing or two about fitness.
Her signature style is a mixture of yoga, pilates, ballet and strength training - punctuated by a significant amount of pulsing - and the small studio is a lovely calm haven hidden under the busy pavements of the capital.
After a stretchy and sweaty Sunday session, I spoke to Louisa to find out more about her training method, what it feels to work with A-list celebrities and how she's changing the face of strength workouts.
Hi Louisa! First of all, how did you get into the fitness industry?
I spent years as a professional dancer and choreographer. Pilates and fitness were always a key part of my life so when I was chosen by Gwyneth Paltrow to be one of her trainers as part of Tracy Anderson's team I knew it was something I'd be good at and I was keen to do something new.
I spent two years working with Gwyneth and Tracy Anderson based in London and regular trips to the States where I was a part of the boutique fitness boom before it came to London.
You have also trained the likes of Victoria Beckham - how was that?
It was a great experience, I enjoy working closely with clients. Working with actors or individuals in the public eye is slightly different as there's a lot of pressure on them 24/7, and for females how they look and what they wear is always scrutinised. We would prep for events and roles several times a year and this would dictate the intensity of the training schedule and the overall focus of their results.
I was always so impressed with how driven and disciplined [Gwyneth and Victoria] both were. I worked with them frequently for two years with weekly private training sessions and they couldn't have worked harder for me. They were both incredibly focussed, driven and hard working and a pleasure to train due to their commitment to their training.
Do you have a lot of celebrity clients and are they easy to work with?
I do have a couple I'm currently training but unfortunately I'm unable to disclose any names at this stage. However, they have graced the cover of Marie Claire! And many of them are, yes - absolutely!
How has being a choreographer and dancer helped to shape the Louisa Drake Method as well as your own fitness practice?
It's had a huge influence. As a dancer, I practised yoga and pilates as well as other strength and conditioning exercises as part of my training, and I believe they are all significant, hence why I was keen to combine all disciplines to create LDM.
How and when did you develop the Louisa Drake Method?
I was ambitious to do more beyond Tracy Anderson so I retrained and qualified in a range of fitness disciplines including Pilates, Strala yoga and L3 Personal Training and Nutrition. My Method, LDM, is a fusion of the disciplines I had spent years perfecting as part of my dance career - pilates, yoga, ballet and barre methods with functional movement and to have fun along the way.
I was approached by several of London's fitness hotspots and taught a range of classes alongside private training. I was teaching Pilates and Barre classes at Shoreditch House and pitched them a LDM workout as something new and fresh for the class schedule. It was a hit and this is now known as our signature Shape Changer workout.
After excellent feedback and waitlist classes I brought LDM to the studio beneath the Detox Kitchen as part of a whole host of other fitness classes and teachers. LDM workouts developed and proved so popular that they asked me if I wanted to run the studio myself. We officially launched as LDM Studio in 2017.
What is the aim of LDM workouts?
LDM sessions aim to help you find balance in your approach to fitness, health and wellbeing. It's about calming the mind and leaving you feeling energised, positive and with a stronger, leaner and lengthened physique.
What are the benefits?
It will rework your workout and transform your body by creating more definition, increased strength and extensive toning. An LDM session helps to boost your energy, metabolism, burns fat and leans out your muscles. You notice increased flexibility, mentally it offers a release and overall the result is a sculpted physique.
The new Sculpt & Stretch class feels like an invigorating mix of yoga, pilates and strength exercises - how did you create such a unique workout?
The fusion of disciplines is exactly what I aim to offer with LDM, and it's an organic result of my background in dance. With a number of LDM instructors qualified in meditation, the class content also involves an element of mindfulness as we help clients switch off from their busy lives.
I believe you need to practise a variety of disciplines to get a balanced workout. I originally felt restricted teaching certain styles of classes at other studios, which I loved and respect, but I often needed to add in extras to give my clients what was lacking from attending just one style or discipline of workout once-twice a week.
Clients also tend to gravitate to what they are good at or like, and I like to add it elements of pilates or yoga to those clients who wouldn't step inside a dedicated studio because they think that can't touch their toes so have avoided yoga at all costs or have an impression that Pilates is boring so are not interested.
As a fitness professional its my job to offer clients what they need and I do this by introducing elements of existing fitness disciplines (if they are complete beginners without them knowing). I wanted to make it fun, effective and time efficient.
How is it different from other workouts?
I believe the difference lies in the variety of disciplines my classes offer and my unique programming. LDM is a one stop shop for fitness offering it all via our cleverly created class formats and private training so you can tick off all your workout needs led by a highly qualified dedicated team of experienced professionals.
Do you need a certain level of fitness/strength to take part in the classes?
No, not at all. Myself and my team pride ourselves in our adaptability, we always make sure we find out about any issues, injuries, pregnancies, or simply those who need to take it a bit slower, at the start of the class and we adapt according to those needs throughout the session.
How often do your clients usually train to get the best results?
It depends on the individual and their goals but in general I'd say three times to four per week to achieve the best results.
What other workouts would you recommend doing alongside LDM?
I alway tell clients to do what they love, so any other activities such as swimming, running or tennis can compliment their training. I think it's important to stay active and being involved with sports and activities they enjoy. With our private training clients we look at their lifestyle and factor in suggestions to help make them swim faster or run better.
To find out more about the Louisa Drake Method or to book a class visit www.louisadrake.com or email studio@louisadrake.com.
Celebrity news, beauty, fashion advice, and fascinating features, delivered straight to your inbox!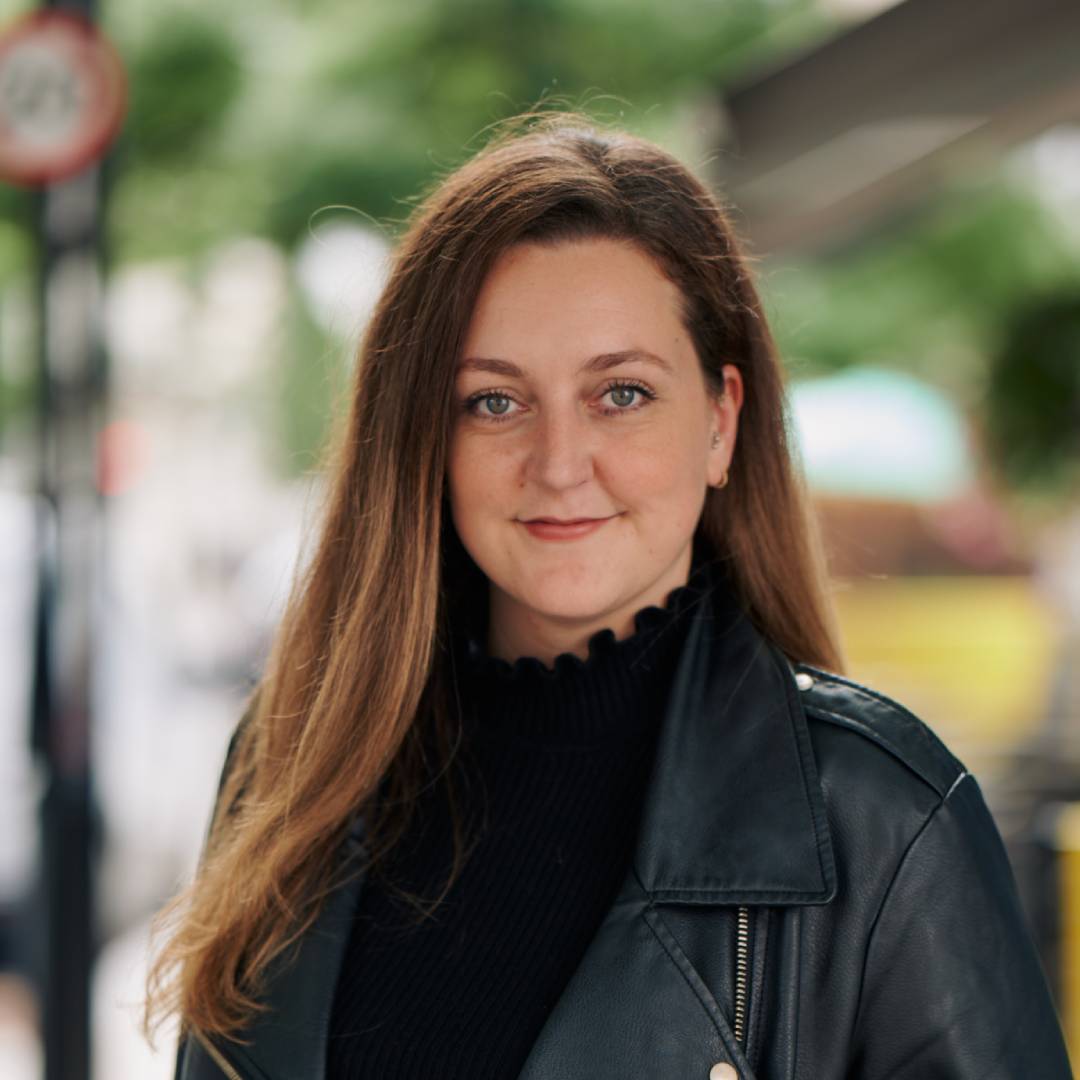 Jadie Troy-Pryde is News Editor, covering celebrity and entertainment, royal, lifestyle and viral news. Before joining the team in 2018 as the Lifestyle and Social Media Editor, she worked at a number of women's fashion and lifestyle titles including Grazia, Women's Health and Stylist, and now heads the Marie Claire UK news desk.