I've long sworn by the occasional "girl dinner" - here's why I'm defending "picky bits" as a solid meal option
Plus, how to make sure lighter dinners remain nutrient-dense.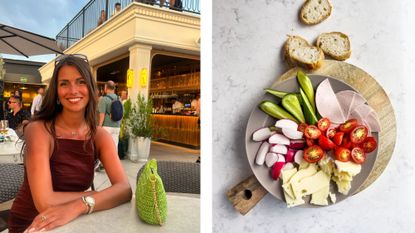 (Image credit: Emily Hallinan)
If you've been on social media this week, you'll no doubt have seen viral posts about "girl dinners" doing the rounds. Have good boundaries with your phone and haven't spotted the trend yet? Let us explain. Girl dinners are essentially low-effort, no-cook meals for when you really can't be bothered to cook - think a take on a charcuterie board or, to us Brits, "picky bits."
The plates doing the rounds on social media consist of an assortment of cheese, meats, vegetables, fruits, carbohydrates and dips. But the most important part of girl dinners? There are no rules, meaning your version can include whatever you fancy or have in the fridge.
So why the sudden interest? Well, they've divided opinion online and caused quite the debate. Some slammed the dinners as being too low-calorie, while some dismissed the trend as a rehash of meals that have been around for centuries. Writer Tom Hillenbrand tweeted: "Most Germans eat like this every evening. We call it Abendbrot," while chef Nigella Lawson added: "We call them picky bits."
Others defended it as a quick, simple way of eating and questioned why we're even still commenting on other people's food choices in 2023, anyway. Remember: every individual is unique and so will like different foods to, say, their best friend. While trending nutrition advice can sometimes come from qualified sources and inspire healthy meal choices, often, they don't, so it's always important to work out what works best for you and your body.
Below, we've spoken to three women who've tried girl dinners to get their take on the trend and got a qualified nutritionist's verdict, too. Don't miss our guides to the trending greens powders and clear proteins, while you're here.
Seen girl dinners doing the rounds? 3 women share their take
Sally Buch, 28, works in partnerships and loves picky dinners as a social and more relaxed way of eating.
"Picky bits are top tier. My family has often eaten picky bits for dinner at home or on holidays. It feels like a nice, more social and relaxed way of eating and sharing with friends or family and feels more like you've hosted and put together a spread."
"Similarly, if you've not got enough food at home to cook a meal, I've found girl dinners can be a great way to whack together a random assortment of foods."
"I've never seen it as restrictive - I certainly never hold back. It's quite possible that I sometimes end up eating more than I would with a "standard" meal because we keep picking at it."
"We always have a range of foods from bread, crackers, cheeses, dips, antipasti bits, fruits, whatever you can serve in small bits and bobs. I absolutely love a picnic (who doesn't love a picnic?) and to me, eating this way kind of feels like a picnic, even if you're just at home."
Emily Hallinan, a 30-year-old PR consultant, says picky bits are all about convenience for her.
"I'm not much of a foodie or cook and often just need to put something together without spending a long time in my kitchen - especially in summer when it feels too hot to be over a stove or have my oven on. I also love a dinner that I can throw together when I get home late."
"I feel like less food goes to waste this way, as I enjoy picnic foods like salad, hummus, cucumber, boiled eggs, pitta, cottage cheese, peas, broccoli, sun-dried tomatoes, olives and cold chicken."
Health Editor Ally Head is also a big fan of a girl dinner - however, rejects the new trending term.
"I don't buy the concept that girl dinners aren't nutrient-dense - at least, not the ones I enjoy. They're essentially a deconstructed salad but feel simpler and easier to make when you've had a long, busy day."
"As with any meal, I always aim to make sure I've got a balance of protein, fats and carbohydrates on my plate. I feel like it's a simple way to pack a meal full of nutrient-dense foods - think lean protein, healthy fats, slow-release carbohydrates, seeds and high-fibre vegetables - when I don't have the time to cook."
"As for the new trend - I don't understand why we're still commenting on or gender stereotyping how other people eat in 2023. Your body is different to your best friends and will have unique nutritional needs based on your activity level, genetics, and so much more. Plus, food is about more than just the nutrients it gives you - often, food is about comfort and joy, so I'm all for eating whatever works best for you and your body."
"If you've looked at this trend and taken from it that you need to be eating lighter evening meals that resemble "girl dinners" all of the time - please know that you don't. The best way you can nourish your body is by working out a lifestyle that works for you - likely a balanced cooked meal one night, picky bits the next, and the odd takeaway thrown in for good measure, too."
A nutritionists take on the girl dinner
Of course, in 2023, it shouldn't matter what people eat. If people sharing these posts are fuelled, happy and healthy, then that's all that counts. "Commenting on how people are eating and fuelling their bodies isn't a right," says nutritionist and holistic health coach Joan Abebe.
However, the name is a bit… crap? "I do think it is a mistake to call it a 'girl dinner', especially as some of the portions are very small and it is on a platform where the audience is young. These girls may look at plates that are shared, compare what they are eating and then potentially restrict," she continues.
Her main takeaway from the trend is that we shouldn't be looking at what the next person eats - rather, working out what works for us and our bodies. "Pay less attention to what the next person is eating and more attention to how you're nourishing yourself as an individual," she advises. "This is much easier said than done, but remember that we do not know that person's life, what else they've eaten that day, week or month, the context of their diet, or their requirements."
It's also worth pointing out that eating this way has been a staple of many people's lives for decades if not centuries. Tapas is a classic example, where you enjoy small, simple dishes to graze on throughout the evening.
Bottom line: it's just a TikTok trend, and it's important to remember that social media algorithms thrive on making throwaway statements. Most people will enjoy a picky dinner here and there, just make sure you're getting enough nutrients and calories on your plate, when you do.
How to have a nutrient-dense girl dinner
In the mood for a platter but want to make sure you get all your bang for your buck in terms of nutrients? Let us help.
Try this: Aim for diversity and nutrition when making plates like these, advises Abebe. She says she would pile her plate with:
1. Protein
Try this: Add in some grilled chicken, turkey strips, fish, eggs, or beans to boost the protein intake and keep you satisfied throughout the evening.
2. Vegetables
Many of the plates doing the rounds on social media seen are fruit heavy, as these typically pair well with cheese and are easy to eat raw.
Try this: Aim to pile on some leafy greens, cherry tomatoes or crunchy bell peppers to add the vitamins and minerals your body needs, as well as or instead of. You can even try some pre-cooked sweet potatoes for colour and natural sweetness.
3. Healthy fats
Try this: Mix it up by adding some avocado slices, houmous, olives, nuts or feta cheese to your meal.
4. Wholegrains
Finally, make sure you've got a trusty carbohydrate source on your plate for sustained energy. Wholegrains provide excellent fibre and nutrients that are really important, shares the pro.
Try this: Her go-to's for meals like this are wholegrain bread or crackers.
Add these to your 'girl dinners' for nutritious snacking
Bold Bean Co Queen Chickpeas
Load up with these nutty chickpeas to add some fibre and protein to your dinner. They're great served as they are, drizzled with olive oil or blended up into houmous.
Avocado is packed full of healthy fats and fibre, and what's one of the tastiest ways to enjoy it? In a guacamole, of course.
Nairns Superseed Oat Cakes
These oatcakes are a handy store cupboard staple, packed with fibre, protein and gut-loving seeds to dunk or spread.
What is girl dinner trend?
In short, a few viral TikTok videos have seen users - specifically girls - sharing their low-fuss dinner plates.
Coined "girl dinners," users are claiming that women eat fairly similarly when they can't be bothered or don't have time to cook - that is, by making a kind of charcuterie board-style plate consisting of meats, vegetables, crackers, nuts and seeds.
While this kind of eating style has been around for years - think of Spanish Tapas or English "picky bits" - the new trends dissects whether women in particular are more likely to opt for this type of simple meal after a busy day.
Team MC's take? It doesn't matter what anyone else is eating as long as what you fill your plate with works for both you and your body.
Celebrity news, beauty, fashion advice, and fascinating features, delivered straight to your inbox!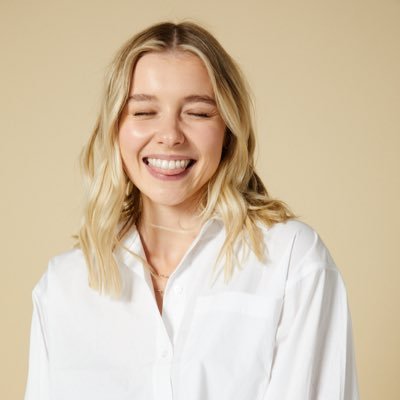 Contributing Health Writer
Chloe Gray is a freelance journalist who writes and talks about health, fitness, and wellbeing through a feminist lens. She was part of the launch team for Stylist magazine's fitness brand, Strong Women, and has written for i news, Women's Health, Red magazine, Good Housekeeping, Refinery29, and more. She's all about building mental and physical strength, eating delicious food that fuels you well, and making the fitness industry more accessible and enjoyable. She's also a qualified fitness trainer and research nerd, so you can be sure everything you read is backed by proper science.