A third of babies born now will live to 100
The total number of centenarians is expected to rise over the next few decades with women leading the way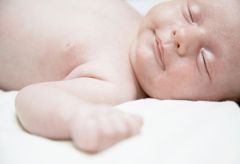 (Image credit: REX)
The total number of centenarians is expected to rise over the next few decades with women leading the way
We're living longer according to the Office of National Statistics, which claim one in three babies born in 2012 will live to celebrate their 100th birthday.
And it seems women are the stronger sex with more than 10,000 reaching their 100th birthday in 2010 compared to just just under 2,000 men.
The report entitled, What Are Our Chances of Surviving to Age 100, estimates that 135,000 boys and 156,000 girls born this year could still be alive in 2112.
With 39 per cent of baby girls expected to reach 100, girls are leading the rising trend with boys trailing behind at 32 per cent.
But David Sinclair, head of policy and research at the International Longevity Centre UK, warns a long life may not be all good news.
'It is of course good news that so many people are living longer,' he says. 'But now that we are getting so much better at keeping people alive, we will be older but in worse health and at high risk of living alone.'
'The other problem is that we are very poor at forward planning. When you're talking about forecasts for a time half a century away and more, I see no evidence that we are putting in place the measures to deal with it.'
While the number of centenarians is expected to rise to 110,000 by 2035, only 10 per cent of men and 14 per cent of women celebrating their 65th birthday this year will make the milestone. CLICK HERE FOR MORE HEALTH NEWS
Celebrity news, beauty, fashion advice, and fascinating features, delivered straight to your inbox!