I went to A-Fest, the world's most exclusive invite-only wellness festival - and couldn't believe what I learnt
Think empowerment through ecstatic dance, saying no to extravagant parties, and a lot of healing girl energy.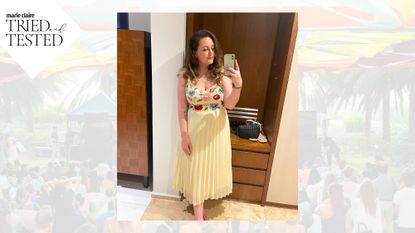 (Image credit: Jadie Troy-Pryde)
It's 8am on a Saturday morning and I'm flapping my arms in a way that would horrify anyone with an ounce of rhythm. Picture it: swivelling my neck like a bobblehead dog and following the count of a DJ-ing breathwork expert, I inhale and exhale to the kind of music you'd hear at an Ibiza beach club.
Did I mention that my eyes are closed and I'm weeping? Yes - weeping. My very own About A Boy moment - except, I'm not on stage in front of a mocking audience of teenagers. I'm at an enormous five-star resort in Cartagena, Colombia, where A-Fest - the world's most exclusive wellness festival - is taking place.
So, how exactly did I get here? And what is the A-list festival to the stars really like?
Welcome to A-Fest: what I thought attending the most exclusive wellness festival in the world
Let's backtrack a little, first. Just three days earlier, I'd attended the pre-festival cacao ceremony and watched as the strangers around me rose one by one from a group circle, dancing freely with absolutely no hint of self-consciousness. As a Brit - and moreover, a Londoner - their uninhibited movements, closed eyes and smiles aimed at no one in particular, were all at once alarming, intriguing and confronting.
When the host asked us all if we were truly open to connection over the next few days, my brain automatically replied: I'm not so sure. At this point in my career, I've tried all sorts - a half-naked ice bath on Brighton beach in the pouring rain, spooning circles while listening to intense choral remixes of Heart of Glass, even a female orgasm class featuring large vulva puppets. But I still wasn't quite sure what to expect at this high-ticket holistic get-together.
For those who haven't heard of A-Fest, it's an annual gathering of entrepreneurs, leaders, coaches and experts who work largely within the health and wellness sphere. The aim of the event? To meet like-minded individuals in a professional, social or even romantic capacity (a number of attendees shared their love stories, and this year there was even an onstage proposal).
Spearheaded by Mindvalley Founder and CEO Vishen Lakhiani, the non-profit was set up with one very simple objective: to bring people together. When he started the event in 2010, it began as a way to combat depression and build a community.
"I started A-Fest because my life was absolutely shit," he tells me candidly.
"That's really how it started. I'd started a company, raised venture capital for it, and that company was sucking the life out of me. I was the CTO... and I realised I was waking up every day in this funk of depression."
In a bid to tackle it, Vishen asked his blog followers to join him in Costa Rica for a small festival where they could all meet and learn to surf together. He convinced the likes of former Airbnb CEO Chip Conley and motivational speaker Lisa Nichols to come and give talks, and when 250 people signed up A-Fest was born.
"Why were people coming together - to surf? No, it wasn't that. They were coming together for each other and so many beautiful friendships were formed," he continues.
"I met some of my best friends at that event, and three years later, from that idea - just a festival on the beach in Costa Rica - I came up with the idea for Mindvalley."
Anyone vaguely interested in personal growth will have at least heard of Mindvalley. The online learning and self-development platform offers members an extensive library of courses across entrepreneurship, mind, and body from some of the biggest names in the business.
Now, A-Fest has evolved into an annual event bringing people together to pool their ideas, knowledge and resources in an open, explorative and educational space. It is hosted all over the world - former events have been held in Jamaica, Italy, Jordan and Indonesia - with sought-after individuals like Jay Shetty and Wim Hof making up an impressive list of previous speakers. Every year, hopeful applicants cross their fingers for an invite to the four-day festival, which is made up of talks, workshops and extravagant parties, peppered with the promise of making meaningful connections and having one-of-a-kind transformative experiences.
By day three - that's back to me swaying under the sun with tears in my eyes - I had definitely found something in that rather weighty promise.
Before hopping on a plane to South America to see what really happens during this pricey week of wellness, I was feeling totally open to trying new things. When 2022 became what can only be described as a shit show of a year - think moving homes, health issues and a painful breakup - I decided that 2023 would be my year of "yes." I finally signed up for the Burlesque course I'd spent years talking about and went skiing for the first time at the ripe old age of 32. I returned to the things that I knew made me feel good - like meditation, F45 and catching up with friends over four-hour brunches. And I kept myself open to experiences that I'd have previously shied away from, with the ticket to A-Fest landing in my lap at the perfect time.
Healing girl season was well and truly underway. *Cue peace sign*.
So - what actually happens at A-Fest?
I landed in Cartagena and headed straight to Dreams Karibana Resort, the hub of activity for the next five days. In the lobby, I overhear two high-profile guests discussing lucid dreams and out-of-body experiences. The itinerary gives brief details of the upcoming workshops: skincare with beauty mogul Sunday Riley, dating advice from former broadcaster Neelam Verma, and ecstatic dance with the aforementioned breathwork expert Niraj Naik. A friendly stranger introduces themselves, and, clearly noting my reserved response, warns me about the intensity of the conversations to come, foretelling that I'll be a different person by the time I leave. It was less ominous Oracle and more wise Gandalf, but spoiler alert: they were right.
I quickly learn that people aren't vying for an invite to A-Fest purely for motivational wisdom. In fact, the talks are shared online at a later date, free of charge, to ensure that the educational benefits extend way beyond the room of people who can afford a golden ticket.
That said, the set-up allows guests to rub shoulders with some of the most influential people in the health and wellness industry. Speakers aren't hidden away behind closed doors until their 90-minute stage slot. They're milling around and waiting for the toaster at the breakfast buffet like everybody else. By the end of the week, I've discussed sexual energy with Ziva creator Emily Fletcher at dinner and had a chat with WILDFIT founder Eric Edmeades in a portaloo queue.
However, while the sparkly names obviously add weight to the draw, attendees are there for the big conversations and big connections. By putting themselves in the room, they've got the chance to bump into a potential business partner or dive into the kind of deep and meaningfuls most of us rarely have outside of a therapist's office.
From the get go, you're encouraged to bite the bullet and dive in to open-hearted chats. Easy, right? Except, as I mentioned before, awkward and British. I tend to avoid eye contact and keep my feelings firmly out of the grasp of strangers. But here, a simple, "Hi, how are you?" from an unfamiliar face can just as easily be followed by a banal comment about their smoothie as a detailed account of their past life traumas.
Despite my initial reservations about the depths of these not-so-casual chats, I find that everyone I speak to is interesting and welcoming. At the cacao ceremony the day before the official kick-off, I watch as two women - seemingly strangers - slowly start walking towards each other with their arms outstretched and engage in a hug that lasts minutes. I'm watching in awe from my beanbag. Will that be me by the end of this week? I decide to try and nail not looking scared and shifty first, before I get too ahead of myself.
So, who's actually at this meeting of minds? I half expected the guests to be split into two distinct camps: hot-shot CEOs sauntering around in expensive linen suits, or gap year backpackers who never went home. Perhaps a tad preemptively judgemental of me, I admit, but when wellness and wealth collide it's very unclear what is going to happen next. But I couldn't have been more wrong: surprisingly, there are a real mix of characters and I'm left pleasantly surprised.
When I'm able to navigate day one without having to share my deepest darkest secrets, I consider it a success. Every person I encounter is genuinely warm and friendly. One person shares their experience as a spiritual healer; another tells me about their brain reprogramming business. A third says they recently quit their job at one of the biggest tech companies in the world in pursuit of finding what makes them truly happy. Everyone seems to bring something different to the table, and there's an undercurrent of excitement in them all - they're one chat away from a potentially life-changing interaction, whatever that may mean to them.
What talks, workshops, and parties are there?
When the festival is in full swing, the energy levels are high. There are talks covering everything from scaling your business to finding your why. Mindset coach to the stars, Florencia Andrés, discusses the power of having - and following - big dreams. Music Producer Manon Dave details the capabilities of AI in a variety of rapidly changing markets. Entrepreneur Felecia Hatcher explains how to work out what truly drives you.
But it's the workshops that will likely test your comfort zone. While I was star-fished and dribbling on a beanbag listening to Sunday Riley's gentle guided meditation, those in the next room were being spiritually catapulted to another dimension via astral projection. Dating coach Neelam Verma shared the secret to deciphering compatibility in just three dates, and singletons practiced asking each other more intentional questions. During an exercise in Emily Fletcher's workshop, I was wedged between two strangers who whispered in my ears, saying, "You are the perfect person for this!" and "You're incredible, you can do it Jadie!" to affirm my manifestation of wanting to become a best-selling author.
Sure, it can all sound a little odd if your idea of wellness stops at yoga classes. But as conversations began to move more seamlessly from crystals to karmic cycles, I stopped batting an eyelid.
While the lavish dinners in beautiful settings followed by as-late-as-you-like-them parties are an opportunity to unwind and - you guessed it - connect more, I'm very ready for bed at an appropriate hour every night. I've also gone from awkwardly smiling at anyone who approaches me to spilling my guts about my own behavioural patterns over a casual iced coffee. I think it's safer for all involved if this newfound vulnerability isn't tested when combined with too many margaritas.
But it has to be said, the parties at A-Fest have become just as anticipated as the daytime agenda. On one evening, long banquet tables are dressed with floral arrangements and floating candles as we listen to live music under the stars. Later in the week, we're overlooking the city from the top of a fort while the drinks flow. And on the last night - when I did decide to stay up past 11pm - an epic party is thrown at a secret floating venue, with dancers spinning around wearing disco ball helmets while lively musicians play for the crowd. Guests are sent details of the nightly themes before arrival, giving them time to create the kind of opulent and out-there costumes that would outdo a noughties Lady Gaga.
Is A-Fest for you?
All things considered, is A-Fest for everyone?
Well, in a spiritual and abstract sense, yes. Everyone is made to feel welcome, and you can be as involved or observant as you like.
But in a very literal sense, not exactly. Hopeful attendees must first apply for a spot, and those who are successful in acquiring the coveted invitation will have to part with $3,499 (£2,725) for the ticket. With networking at its core, numbers are limited to ensure that an intimate environment is created. The select few hundred who do find themselves on the guest list must also be considered to share a collective goal - using their business, expertise, influence or wealth to make a positive impact on the world.
Vishen tells me: "With attendees, we look for people who are doing good things - business, politics, NGO work, people who are maybe coaches, therapists. People who are doing something where they are contributing to the betterment of the world in some way."
It's also aimed at anyone who is open-minded to the more unusual corners of the wellness world. Some of the workshops here are, understandably, not everyone's bag. Sharing stories with family and friends, there were several raised eyebrows and a deluge of questions - most of which were along the lines of: "Have you joined a cult?"
But for anyone who is eager to meet new people and forge professional relationships and meaningful friendships while also having a good time and trying new things, then it's a potent blend of creativity, collaboration and community.
One of the most touching moments for me came on the very last day. Throughout the festival, guests are encouraged to leave messages for one another on the 'Wall of Love' - a collection of polaroids and envelopes pinned to a large board, with one assigned to every attendee. When I collected mine, I was surprised to see more notes in my envelope than I had expected. Of those, three had penned, 'You are loved', and, as I was coming out of the most chaotic season of my life, it was exactly what I needed to hear.
If you're not quite ready to pack your bags and jet off to A-Fest 2024, the Mindvalley platform offers users all the wisdom without the hugging.
So no need to mentally prepare yourself to share your biggest fears with strangers just yet.
What is Mindvalley?
Mindvalley calls itself "the world's most powerful life transformation platform" and in short, is a wellness app that brings together a global community of expert to support your progress.
Whether it's meditation, goal setting, or manifestation help you're after, they have the best experts in the industry on hand to guide you.
The three essentials that I packed for A-Fest
Moleskine Classic Ruled Paper Notebook
Moleskine Classic Ruled Paper Notebook
A good quality notebook is essential for taking down all those pearls of wisdom, and my go-to brand is always Moleskine. Perfect for keeping all your motivational scribbles in one place.
Sunday Riley C.E.O. Vitamin C Rich Hydration Cream
Sunday Riley C.E.O. Vitamin C Rich Hydration Cream
The cream of dreams, this moisturiser from Sunday Riley will have your skin looking as good as you feel. It feels luxe, smells amazing and leaves your skin feeling juicy and delicious.
COS Floaty Gathered Midi Dress
COS Floaty Gathered Midi Dress
When it comes to staying cool in the heat, this elegant and airy soft yellow summer dress is a suitcase essential. The relaxed fit makes it an easy throw-on, while the elevated details make it the perfect 'quiet luxury' piece.
Celebrity news, beauty, fashion advice, and fascinating features, delivered straight to your inbox!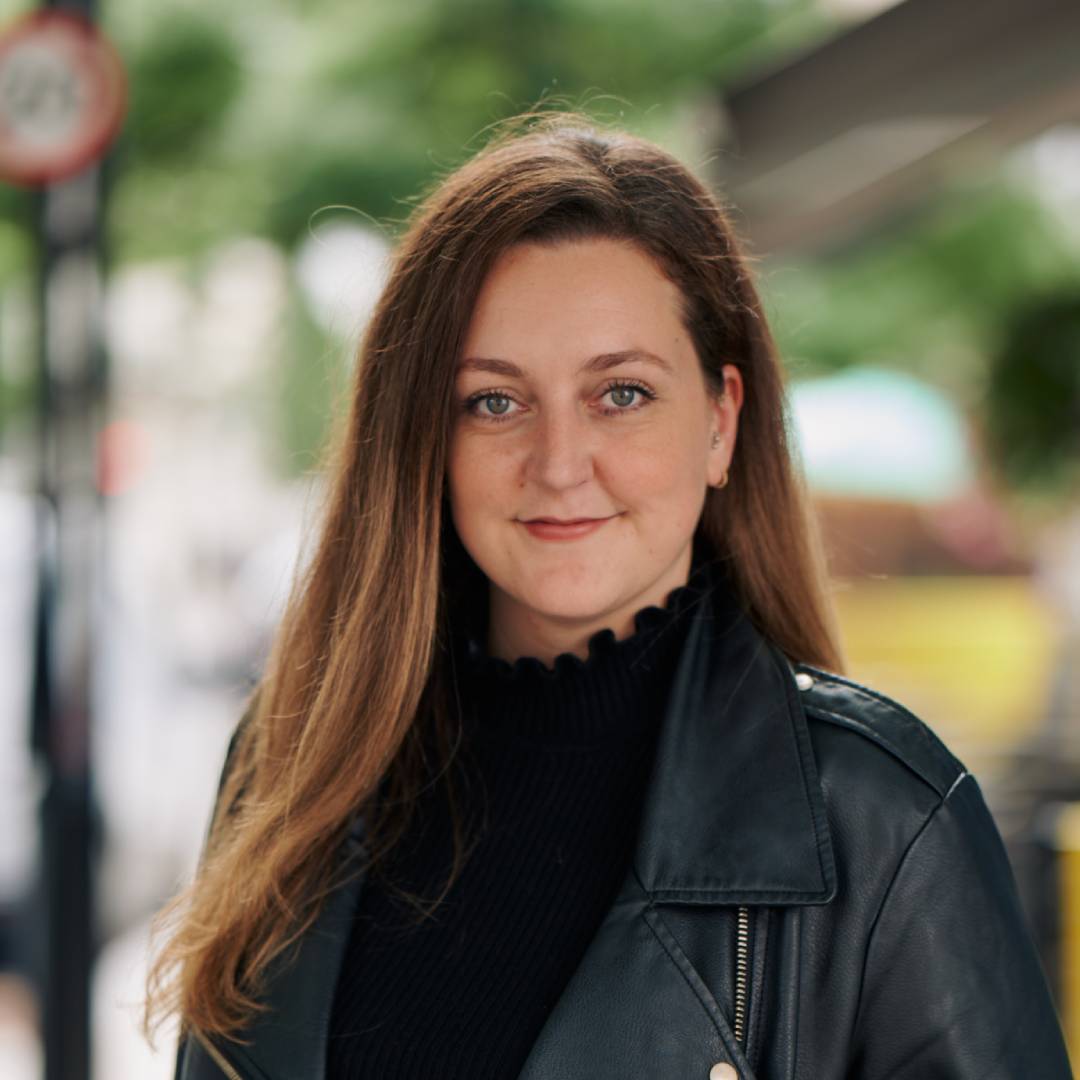 Jadie Troy-Pryde is News Editor, covering celebrity and entertainment, royal, lifestyle and viral news. Before joining the team in 2018 as the Lifestyle and Social Media Editor, she worked at a number of women's fashion and lifestyle titles including Grazia, Women's Health and Stylist, and now heads the Marie Claire UK news desk.