Marie Claire is supported by its audience. When you purchase through links on our site, we may earn commission on some of the items you choose to buy.
Have your cake and eat it too
Words by Georgia Green
When it comes to baking, there is very little trickery. All it takes is practice, precision and patience. My top secrets to baking will guarantee your bakes will be perfect every time, and most importantly, they are super easy to follow. And don't worry if you want a few more baking tips, you can head over to my site Georgia Cakes for some inspiration.
Must have baking ingredients
The first (and most important) secret comes down to the ingredients. It's easy to feel less guilty when eating a cake containing reduced fat ingredients, however it is the fat that is needed in order to complete the equation within baking. After all, it is a scientific formula.
Some ingredients should be held back more than others. Margarine, for example, contains more than ten ingredients (some of which I cannot even pronounce) whereas butter is made of 100% milk. For me, it's more appealing to use the ingredient that is the most 'real', resulting in a more naturally tasting, and fresher cake.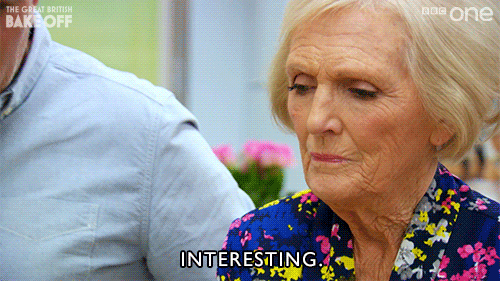 How to cream butter and sugar
When it comes to cake recipes, creaming butter and sugar together is the most common method used to achieve the 'light and fluffy texture'- but guess what? It's in fact down to the raising agent added to the mix that enhances its lightness. The main reason we cream the two ingredients together is to ensure it's all mixed in.
With this being said, another secret of mine is that I always melt the butter before mixing. This may seem a little strange at first, but it's the same amount of fat needed in a cake, minus all the lumps and bumps. Creaming that mixture just got a whole lot butter!
How to bake in an oven
Another important factor when it comes to baking is your oven. Befriend your oven, and know exactly how it works for you. Every cooker is different; The temperature can sometimes be inaccurate and the back can be a lot hotter than the front etc.
This is why some recipes don't say the exact time to cook, it's sometimes in-between a 5 minute gap. So, get to know your oven and be sure to rotate your cakes 3/4 of the way through cooking to ensure an even bake.
How to decorate cakes
Lastly, and by far the most secretive of mine, is decorating the cakes. My cakes are topped with various extras, which I position very carefully. Not only this, but I use the toppings to cover up any smudges or mistakes. There, I said it!
No one is perfect, and decorating a cake can be tricky at the best of times, so I find this technique really useful to create that flawless finish. Now you know that piece of popcorn is there for a reason!