The best fat loss breakfasts to start your day the right way
Wondering how you can boost your weight loss? We've rounded up the best fat-burning breakfasts that will also keep you full until lunch...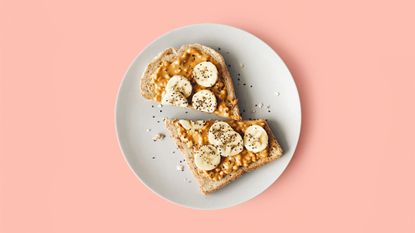 (Image credit: Getty)
Wondering which breakfasts to eat to boost your weight loss? We've rounded up the best fat loss breakfasts that are tasty and will keep you full until lunch. Win, win.
Words by Ally Head
On the hunt for the best fat loss breakfasts to help your weight loss? Well, you're in luck: the following nutrient-packed breakfasts do the trick. They're high in vitamins, low in calories and big on protein to keep you fuller for longer (cya, mid-morning snacking).
Note here: yes, these fat loss breakfasts could help you shed pounds. But ultimately, weight loss comes down to whether or not you're in a calorie deficit, says nutritionist Jenna Hope (@jennahopenutrition). Put simply, this means whether you're eating less energy than your body is burning.
Focus on taking stock of your portion size. You can eat yoghurt for days but if you're eating enough for three, you still won't lose weight. Got it?
The ingredients below have been heralded for their weight loss properties thanks to their high protein, fibre and nutrient counts, plus percentage of complex carbs, which provide you with slow release energy to prevent spikes and crashes in blood sugar levels (these can lead to sugar cravings).
NB: for best weight loss results, move more, eat mindfully and drink lots of water. Now: keep reading for eleven of the best fat loss breakfasts around.
14 fat loss breakfasts to meal prep tonight
1. Avocados
'Avocados make for a great fat loss breakfast as they're rich in mono-unsaturated fats that can be used as a fuel especially if you're working out first thing in the morning. They're also low in carbs and a good source of protein, filling you up and energising the body,' says nutritional therapist and chef Christine Bailey. Why not try smashed on wholemeal toast or thinly sliced with spinach and scrambled eggs?
2. Eggs
And on that note, Christine is a big fan of advising those looking to lose fat eat a savoury brekkie. She says, 'studies suggest people who start their day with eggs not only eat fewer calories throughout the day, but also lose significantly more body fat.'
3. Smoothies
More keen for a sweeter start to your day? Fear not—there are plenty of fat loss breakfasts on the sweeter end of the spectrum, as nutritionist Rick Hay points out. He says 'high protein breakfasts are best to kick start your metabolism. Protein smoothies packed full of nuts and seeds do the trick'. Read our guide to protein powder if you haven't tried it before.
4. Baked beans
Probably not what you expected, but Rick says a portion of baked beans add a handy 6g of protein to your daily intake. 'Baked beans are simple; they're fast to make'. They work as a fat loss breakfast, when paired with eggs or a wholemeal carb, to offer a plate of protein, carbs and healthy fats. Opt for the lower sugar option if you're being mindful of your consumption.
5. Almonds and an apple
NB: not a full breakfast for everyday, but a grab-and-go option for if you're really in a rush and can't find any other fat loss breakfasts on the move. Rick says: 'If you're really in a rush, a portion of almonds and an apple will keep you feeling fuller until lunchtime thanks to the protein and pectin combination.' Nut butter fun? Why not try an apple and a portion of almond butter, instead?
6. Porridge
Nutrition and weight loss expert Jane Michell says: 'Porridge is actually a fantastic energy food to have first thing in the morning as the oats provide slow release energy and will help to kick-start your metabolism. Add toppings like pomegranate seeds, blueberries, goji berries or low fat yoghurt.' Need some inspiration? Check out some of Jane's porridge recipe suggestions here.
7. Green tea
Again, you don't need us to tell you that green tea in and of itself isn't a full fat loss breakfast meal, but as an ingredient, it can certainly be made into one, says Christine. 'Switching from coffee to green tea can help improve your metabolism, in turn speeding up your fat burn. The most potent way to get the benefits to use matcha green tea powder', she says.
Why not try adding it to a protein shake, stirring into Greek yogurt, or blending into a chia pudding? Sounds good.
8. Grapefruit
Grapefruit paired with Greek yoghurt and a drizzle of honey (read up on the Manuka honey benefits, here) or blitzed into a smoothie can provide the perfect fat loss breakfast. Why? Well, as Christine explains, 'grapefruits are rich in water and soluble fibre, which means they can fill you up and curb hunger pangs. They can also help reduce insulin levels, helping to prevent fat from being stored in the body.'
Plus, fun fact: 'Grapefruit or lemon in warm water is good before breakfast to help cleanse and kick start the lymphatic system,' says Rick.
9. Rye toast with peanut butter
A rich source of fibre, rye will keep you fuller for longer than it's processed white alternative, according to nutritionist Jenna Hope. 'A diverse fibre diet is also associated with improved gut health which has been linked to weight management'. Pair with peanut butter for a hit of healthy fat to aid satiety, but do beware of added sugars and portion control, here.
Feeling good and keen to hit the gym, too? Read up on how to tackle gym anxiety, from personal trainer Alice Liveing.
10. Scrambled tofu
Again, not your standard breakfast option, but a great vegan alternative to eggs that is still high in protein and therefore great for weight loss. 'Tofu is low in calories and contains around 12.5g of protein per 100g', Jenna says. Plus, protein plays a role in maintaining satiety and stabilising blood sugar levels across the morning to keep help those cravings at bay. Win, win.
11. Salad bowls
Salad? For breakfast? Bear with us. 'While these may sound a little less conventional, they're a great way to pack in the vegetables. Veggies are low in energy, meaning they're a great option if you prefer a fuller plate, plus they're packed with water. Staying hydrated is essential in optimising fat loss.' Jenna warns of being careful of adding high sugar, energy dense dressings to your veggies. Why not try a balsamic vinegar dressing, or, for something creamier, get experimenting with Greek yoghurt?
12. Natural yoghurt with berries
Yoghurt is a great source of protein, containing around 10g per 100g. As you've learnt, protein helps repair and build muscle. Whilst you might assume that to lose fat, you need to opt for low fat option, Jenna says you're better focusing on your portion size. Why? 'Some fat is vital for the absorption of the fat-soluble vitamin, vitamin D.'
13. Chia pudding
Bear with us—chia seeds may not look like much upon first glass but did you know? When you mix with milk (or a milk alternative), they swell and increase in size and volume, making what's known as a 'chia pudding'. Not only is chia pudding a tasty breakfast option if you're looking to lose weight, Jenna says the little seeds are high in fibre and protein to make sure you don't go hungry. 'They're also rich in omega-3, which is vital for brain health, hormone health and joint health,' she says.
14. Cottage cheese on oat crackers
An easy option to make al desko is cottage cheese on crackers. The spread is a great protein source, containing around 10g per 100g, plus is lower in sat fats than hard cheese. 'Dairy plays a vital role in supporting bone and teeth health, too,' Jenna continues.
7 recipes for fat loss breakfasts
You've learnt all about the best fat loss ingredients. Now, read on for some serious recipe inspiration.
1. No Added Refined Sugar Granola Recipe
A crunchy, creamy dessert with no added refined sugar, this Granola recipe is easy-peasy to make, can be kept for late night snacks and is perfect for those moments when you just want to treat yourself.
Ingredients:
200g whole rolled oats
50g chopped raw nuts
50g seeds such as pumpkin, linseed, sesame, sunflower, or pumpkin
75g dried prunes
2 tbsp. honey
30g coconut oil
Pinch of salt
Method:
Preheat the oven to 170c. The coconut oil might be liquid or solid depending on the temperature of the room.
If it's solid, warm it up in a pan on a low temperature, or microwave for a few seconds to melt it. Then use your hands to combine all the ingredients in a large mixing bowl. NB: the mixture will be a bit sticky. Be sure to mix the oil well through the other ingredients, so there aren't any chunks of oil in the mixture.
Spread the mixture in a thin layer on a baking tray lined with greaseproof paper and bake for 10- 15 minutes, until very lightly toasted.
Add any other types of dried fruit, nuts or seeds that you like, then top with your favourite yoghurt for a delicious snack or breakfast.
Cool before serving or storing. Kept in an airtight container in a cool, dry place for up to 2 weeks. Recipe courtesy of Yeo Valley
2. Matcha Latte
Ingredients:
1g (approx 1/2 teaspoon) matcha
200ml milk
Honey or sugar, to taste
Method:
In a cup or mug use 60ml warmed milk to whisk the matcha into a paste
Add sweetener and the rest of the warmed milk and whisk well.
Recipe by Teapigs
3. Matcha Smoothie
Ingredients:
2g (approx 1/2 teaspoon) matcha
1/2 apple
1/4 stick celery
2 sprigs mint
1/2 banana
1/2 pear
Method:
Combine all the ingredients in a blender and blitz. Delicious.
Created by Fifteen Restaurant, London
4. Overnight Grapefruit Matcha Oats
Ingredients
Juice of 1/2 grapefruit
100g fat free greek yoghurt
45g oats
1 teaspoon maple syrup
1 teaspoon matcha green tea
1 (30g) scoop protein powder
1 teaspoon desiccated coconut
1 teaspoon sunflower seeds
Method:
Place all the ingredients into a large bowl and mix together.
Once combined, cover with cling film and store in the fridge until morning. In the morning top the oats with the desiccated coconut and sunflower seeds and enjoy.
Recipe by Natalie Alexander, Bio-Synergy Ambassador
5. Avocado And Chive Egg Cups
Ingredients:
1 ripe avocado
2 eggs
Pinch Himalayan rock salt and black pepper
1/2 teaspoon chopped chives
Method:
Preheat the oven to 200C. Slice the avocado in half, remove the pit and then scoop out enough flesh from the centre of the avocado to allow the egg to fit (you can use the scooped out flesh for a salad).
Now place the avocado halves into a small baking tin, so they can't move. Crack an egg into each avocado half and then season with salt and pepper and a sprinkle of fresh chives.
Place in the oven and bake for 15-20 minutes. Once the egg has fully cooked and set remove from the oven, and serve.
Recipe by Natalie Alexander, Bio-Synergy Ambassador
6. Poached Eggs And Portobello Mushrooms
Ingredients:
4 portobello mushrooms, stems removed, wiped
4 eggs
Salt and freshly ground black pepper
Method:
Preheat the oven to 200°C and line a baking sheet with baking paper.
Place the mushrooms, gills side up, onto the paper. Bake for around 20 minutes, until tender. They may release water as they cook, so if necessary pat with kitchen paper before you put them on the plate.
Poach the eggs, timing them to be ready at the same time as the mushrooms.
Serve the mushrooms with the eggs inside, seasoned with salt and pepper.
Recipe by Christianne Wolff
7. Bircher Muesli
Ingredients:
300g rolled oats
300ml milk
100ml apple juice
1 apple
100g raisins
75g dried cranberries
50g brown sugar
Method:
Mix the rolled oats, milk, apple juice and sugar together.
Grate the apple and mix it through and leave overnight.
In the morning, mix in the dried cranberries and raisins. Top with fresh berries, picked mint leaves and passion fruit seeds and perhaps a dollop of low fat vanilla yoghurt, if you fancy.
Recipe by Jesse Dunford Wood at Parlour Kensal
Celebrity news, beauty, fashion advice, and fascinating features, delivered straight to your inbox!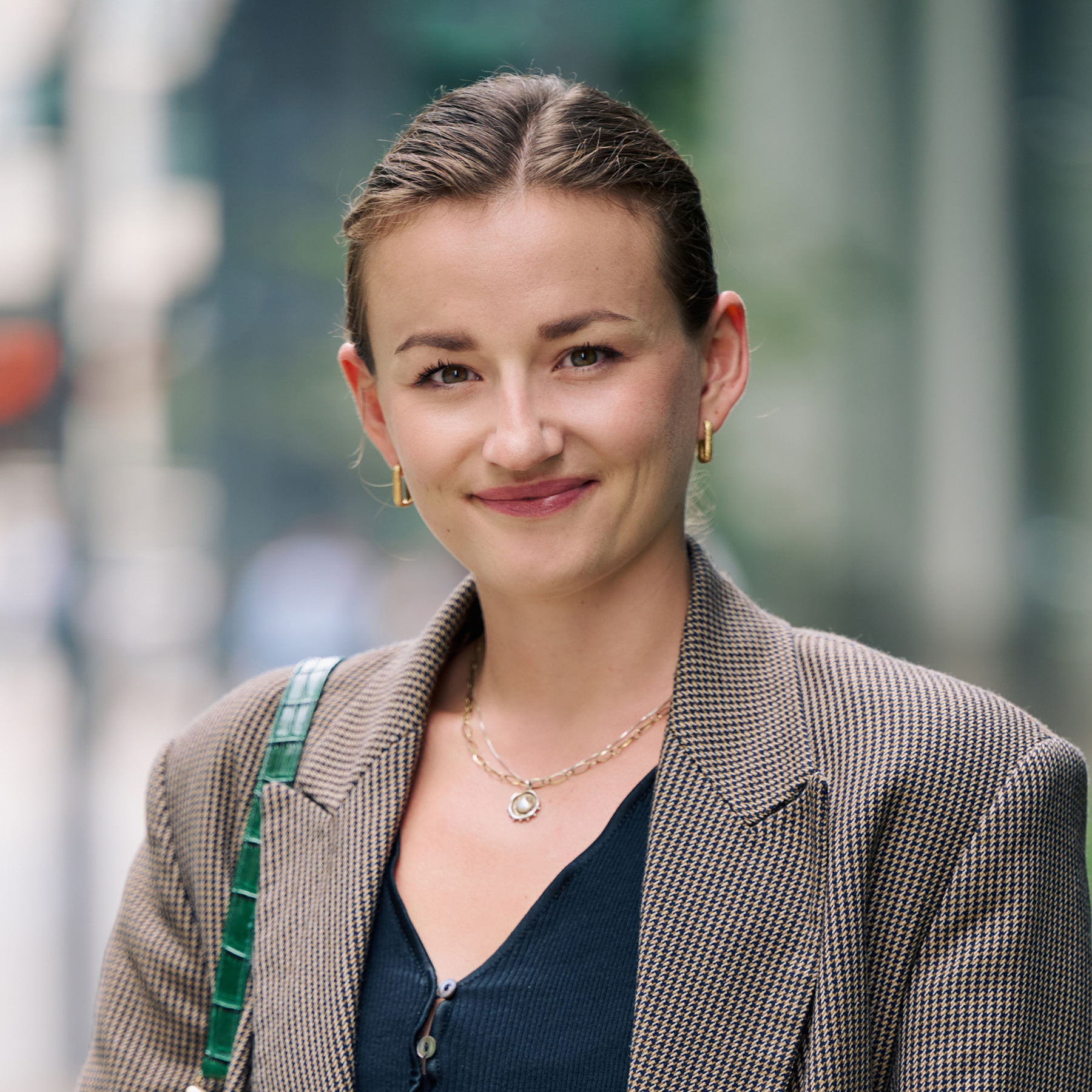 Health, Sustainability and Relationships Editor
Ally Head is Marie Claire UK's Health, Sustainability, and Relationships Editor, eight-time marathoner, and Boston Qualifying runner. Day-to-day, she works across site strategy, features, and e-commerce, reporting on the latest health updates, writing the must-read health and wellness content, and rounding up the genuinely sustainable and squat-proof gym leggings worth *adding to basket*. She regularly hosts panels and presents for things like the MC Sustainability Awards, has an Optimum Nutrition qualification, and saw nine million total impressions on the January 2023 Wellness Issue she oversaw, with health page views up 98% year on year, too. Follow Ally on Instagram for more or get in touch.