Green office spaces are easier to create than you'd think: 8 tips for turning your WFH space eco
With the return to work looking very different to pre-pandemic, it's time to turn our attention to creating an eco-friendly, green office space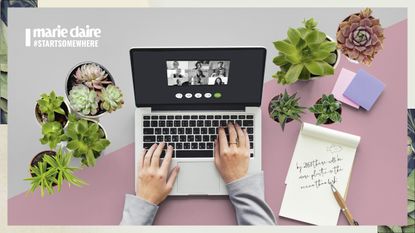 (Image credit: Marie Claire UK)
With the return to work looking very different to pre-pandemic, it's time to turn our attention to creating an eco-friendly, green office space
Even as offices re-open once more, we'll be spending time in our home offices. Many companies are adopting a flexible working approach where you work in the office two or three days a week, and at home for the remaining days. So, whatever your home office looks like - whether it's your kitchen table, space in your house, or a dedicated room - you could benefit from making yours into a more green office space.
Why, you ask? Because, in a nutshell, the future of our planet is at risk. Climate change is real, and only becoming more of an issue by the day. If you've experienced eco-anxiety, we'd understand why. David Attenborough wasn't lying when he said that the evidence for climate change 'is unequivocal'. 20 of the warmest years on record have happened in the last 23 years, and rising sea levels mean land the size of a football pitch is being lost in Louisiana every 45 minutes. Just let that sink in.
You've probably already started working on building a more sustainable wardrobe, reducing your meat intake and even reading up on the need-to-know sustainability buzzwords. Next stop? A green office space.
To help you on your journey to sustainable living, we've spoken to Friends of the Earth campaigner Muna Suleiman. Here, the eco-expert shares her top tips for transforming your WFH space (whatever that may mean) from a cluttered crisis to a plastic-free paradise.
8 tips for turning your WFH study into a green office space
1. Consider eco-friendly office supplies
An obvious suggestion, sure, but an important one nonetheless. "Aim to purchase your office supplies from green, ethical and local companies, such as Paper Round," she says. "They bring used resources back to life, like chic stationary products, printer paper, pens and office chairs."
2. Take it virtual
One thing 2020 taught us? Just how much you can achieve over video call. It also draws into question, with normality returning, just how much need there is for business travel. It's bad for the environment, and if you can achieve as much from home, kind of unnecessary.
"If you need a refresh, plane engines emit heat, noise and gases, like carbon dioxide. All of these contribute to climate change," Suleiman shares.
3. Buy some plants
If there is opportunity to plant trees in your garden or around your home, or to bring house plants into your living space, it'll improve not only the quality of air you breathe but, according to some studies, your mental wellbeing, too.
"It's seriously worth investing in some plants for your home office. They'll suck out the carbon pollutants from the atmosphere," Suleiman suggests.
The best indoor plants for healthy air include:
- Rubber plants - Chinese Evergreen - Peace Lily - Boston Fern - Bamboo palm.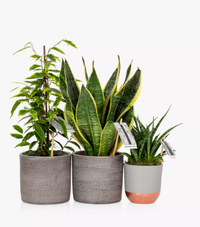 The Little Botanical Purifying Plant Bundle, John Lewis, £50.00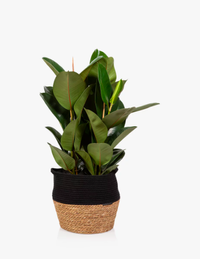 The Little Botanical Extra Large Ficus Elastica Plant & Basket, John Lewis, £130.00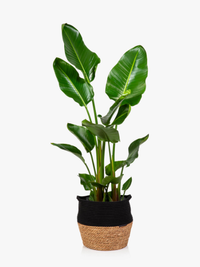 The Little Botanical Extra Large Strelitzia Plant & Basket, John Lewis, £160.00

4. Write yourself visual reminders
Much like HR used to put stats up around your office, you can write yourself visual queues and stick them up around the house. Small actions like remembering to turn the lights off, print less, and waste less will make all the difference.
You could even print sobering eco-facts: for example, did you know that by 2050 there will be more plastic in the ocean than fish? These will help remind you of your why and keep you focused on the overall eco-goal of helping the next generation.
5. Get energy efficient
Unlike working in an office where you have to jump through hoops to implement change, at home, you're in charge. One way you can easily make your office more eco-friendly is by switching to a green energy supplier.
"Moving away from fossil fuels is a must," shares Suleiman. "If this is a little too ambitious, try taking smaller steps, instead: turn off your computer monitor when not in use and only boil water in the kettle that you need, so as not to waste energy."
6. Opt for planet-happy bathroom products
When it comes to bathroom and hygiene products, single-use plastic containers are rife. Instead of purchasing individual soaps each time, buy in bulk, Suleiman suggests. "This is a great way to ease your plastic consumption, as not only does it cut the total amount of plastic you consume, it also reduces the carbon footprint of shipping the products," she explains.
Top tip: don't forget about to buy recycled paper loo roll, where possible.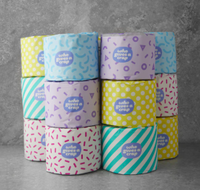 100% Recycled Toilet Paper - Box of 48, Farmdrop, £36.00

7. Start a conversation
Ok, sure, it's not physically making a green office, but every little helps. Speaking to your partner, housemates or neighbours about climate change and starting conversations is just as important as actually implementing change. Got it?
8. Try and up your food waste game
It's actually easier when working from home to waste less food as you're in charge of exactly what you buy - and exactly where that food ends up.
Following chefs like Max La Manna and Lauren Singer (otherwise known by her handle Trash is for Tossers) on Instagram is a great way of educating yourself how to use every little bit of the foods you buy. Waste not, want not, after all. Our guide to food waste apps will also help. That's your green office space, sorted.
Celebrity news, beauty, fashion advice, and fascinating features, delivered straight to your inbox!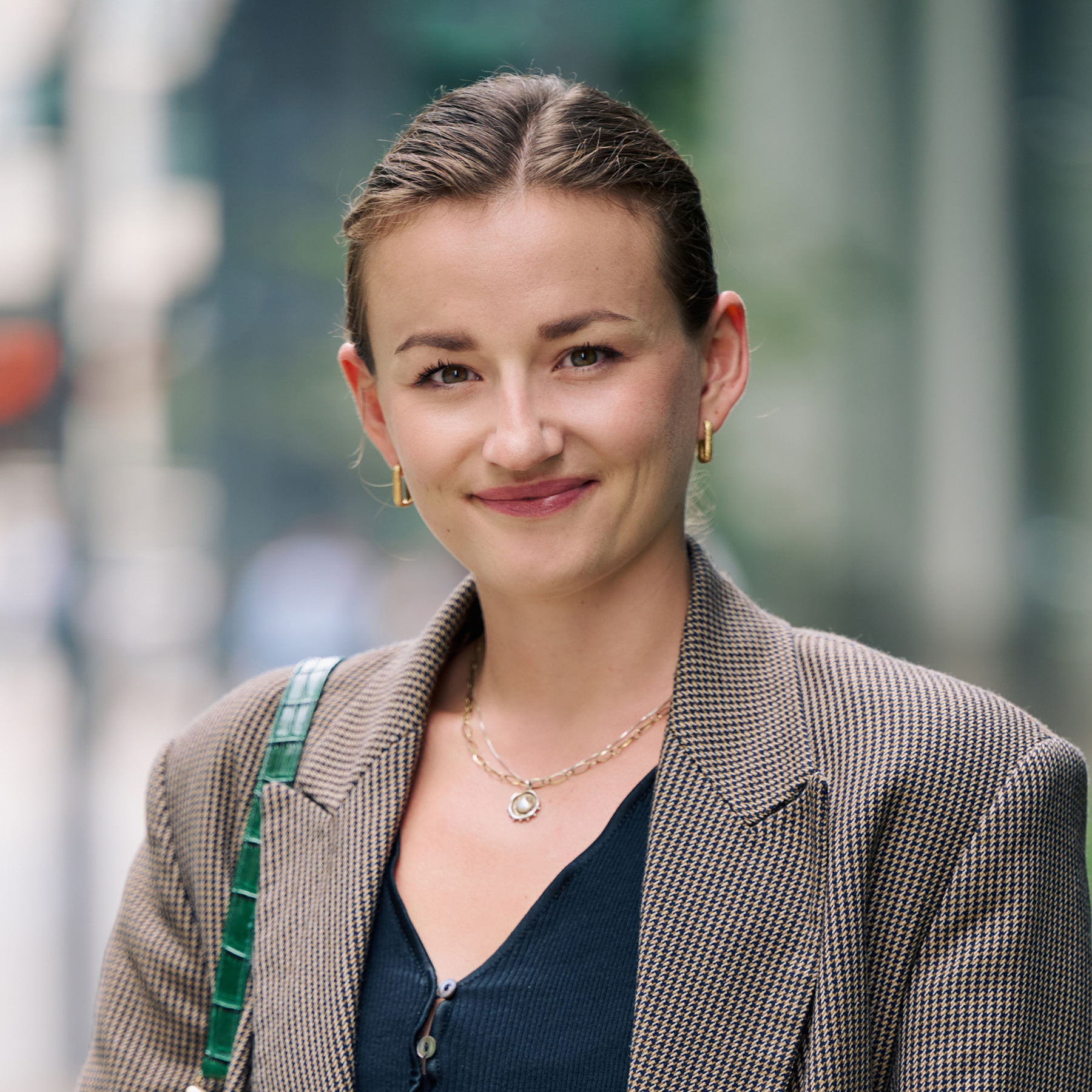 Health, Sustainability and Relationships Editor
Ally Head is Marie Claire UK's Health, Sustainability, and Relationships Editor, eight-time marathoner, and Boston Qualifying runner. Day-to-day, she works across site strategy, features, and e-commerce, reporting on the latest health updates, writing the must-read health and wellness content, and rounding up the genuinely sustainable and squat-proof gym leggings worth *adding to basket*. She regularly hosts panels and presents for things like the MC Sustainability Awards, has an Optimum Nutrition qualification, and saw nine million total impressions on the January 2023 Wellness Issue she oversaw, with health page views up 98% year on year, too. Follow Ally on Instagram for more or get in touch.