Marie Claire is supported by its audience. When you purchase through links on our site, we may earn commission on some of the items you choose to buy.
Westworld is proving to be one of the most mind-bendingly brilliant shows on TV
Westworld just gets better and better, but Tuesday night's episode was arguably the best yet – throwing out a massive twist in the final five minutes.
WARNING: Not watched Westworld's episode 7 yet? Look away now to avoid a huge spoiler!
The revelation that Bernard is in fact, a host has so many dizzying implications in a show that excels in playing with our minds. Though it took many of us by surprise, some fans had already predicted that Bernard was a creation of Dr Robert Ford's (played by Anthony Hopkins) rather than a 'real' human – though the distinction between the two is becoming increasingly blurred. As Bernard put it moments before the big twist, 'The longer I work here, the more I think I understand the hosts. It's human beings who confuse me.'
Suspicions about Bernard's host status were based on a few big indicators – among them the fact that Bernard seemed to treat the hosts with more dignity and respect than the other Westworld staff, his secret talks with Dolores and a moment in episode 2 when Robert Ford tells Bernard 'I know how your brain works.'
Episode 7's big twist has thrown up a few more important questions:
Is Bernard actually Arnold?
A few fans have posed a (now increasingly plausible) theory that Bernard and Ford's old partner Arnold are actually the same person. The hosts appear to talk to 'Arnold' when they malfunction and yet we hear Bernard's voice in Dolores's head as she goes in and out of programming. There is also Bernard's obsession with expanding the limits of the hosts' consciousness, which Arnold also shares in his secret late-night chats with Dolores. There is also the 'personal tragedy' alluded to in both Arnold and Bernard's backstories. We don't yet know Arnold's, but Bernard's tragedy is the death of his son.
Is Arnold in the photo?
When Arnold discovers the secret house Ford has built, he looks at a photograph of Ford with Ford's cloned father, but there's an odd space on the right. Could this be where Arnold is standing, but as Arnold is actually Bernard there's a gap in the photo because Arnold can't see it? You follow?!
Is the Arnold-Bernard clue in the name?
Bernard Lowe is an anagram of Arnold Weber – we don't know what Arnold's surname was but this could all tee up.
Should we now be absolutely terrified of Robert Ford?
Before this episode we saw flashes of evil genius in Robert Ford's character, but the murder of Theresa ramps his twisted puppeteer status up to a whole new level. His absolute control of the park, his boundary-pushing creation of Bernard, not to mention his willingness to commit murder, suggests this is just the tip of the iceberg.
Until next week (WE CAN'T WAIT)
Discover & Share this Westworld GIF with everyone you know. GIPHY is how you search, share, discover, and create GIFs.
On 25th August we wrote
HBO has a reputation for producing award-winning, bottomless budget TV shows. But few of its recent offerings have generated quite the same level of attention and buzz as its TV juggernaut Game of Thrones.
So when the news arrived earlier this year that Game of Thrones would be ending after season 8 in 2018, many people began asking what could possibly fill the enormous void left behind once (here's hoping) Jon Snow and his aunt Daenerys conquer The Red Keep on a hell-raising fleet of dragons.
But the answer to this question could be arriving this October. HBO's new show Westworld has been attracting buzz ever since it was announced over three years ago. Now that the show is set to premiere here on 4th October the excitement has intensified.
So why all the fuss? And can Westworld be as big as Westeros? Here's all your burning questions answered.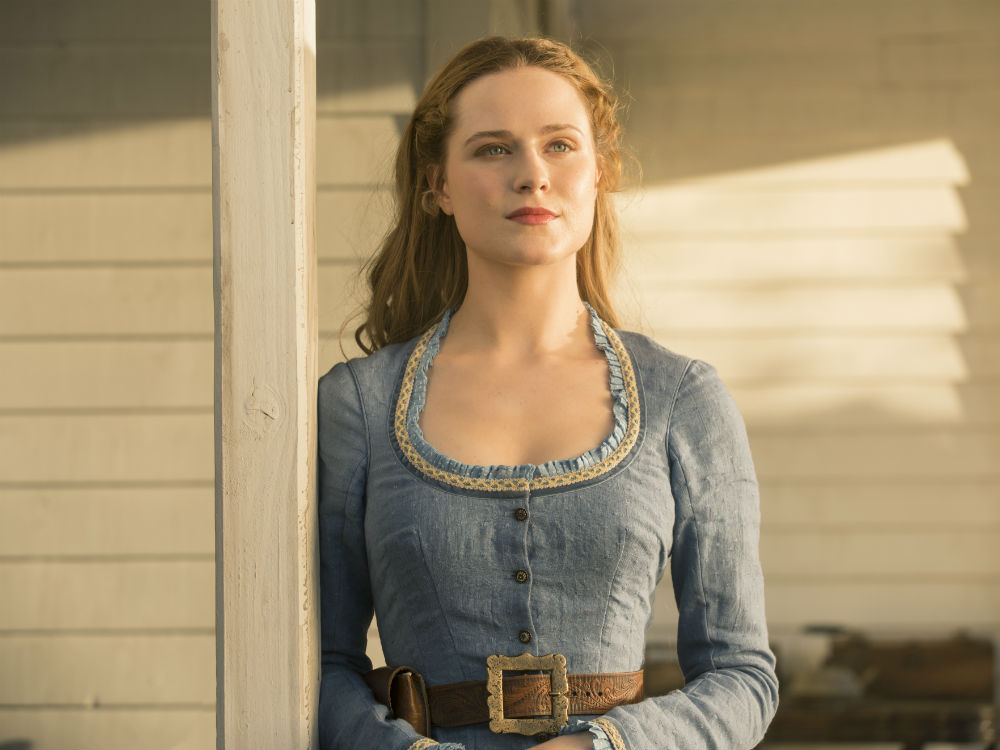 So why is Westworld potentially such a big deal?
Let's start with the people behind it – because that's a pretty impressive line up. Mr Sci-Fi himself, J.J. Abrams, is executive producing Westworld, while husband and wife team Lisa Joy and Jonathan Nolan have penned the script. Jonathan Nolan previously co-wrote The Dark Knight (widely regarded as the smartest superhero movie by a country mile) with his brother Christopher Nolan, who also directed.
What is Westworld about?
The show is set in an elaborate, futuristic theme park of the same name, populated by sophisticated robots ('hosts') and designed to look like an old Wild West – hence the name. Rich visitors to the park, known as 'guests', are able to act completely without consequence, which includes doing whatever they want to the hosts. The hosts, however, cannot retaliate and harm the guests. Or so we think…
Why is Westworld being compared to Game of Thrones if it's about robots?
Despite the plot differences there are some striking parallels. Like Game of Thrones, Westworld already has a pre-existing cult fanbase as the new HBO version is a remake of an original 1973 movie, which was widely regarded as ahead of its time. Like Game of Thrones, Westworld is also being noted for its liberal use of violence – though the show's creators have gone to great lengths to stress that none of this violence is gratuitous. And like Game of Thrones, Westworld's potentially endless scale of characters, twists and plot threads make a comparison fairly inevitable.
Who's in it?
Westworld's cast is as illustrious as its writers and producers. Sir Anthony Hopkins has been called the show's answer to Tywin Lannister thanks to his puppeteer role as Dr Robert Ford, the scientist who created the very first robotic hosts. Evan Rachel Wood plays Dolores Abernathy, one of Westworld's original robot 'hosts'. From the first two episodes we were able to get our hands on, Wood looks set to become the Daenerys Targaryen and tip the balance of power. The show also stars the brilliant Ed Harris, Thandie Newton, James Marsden, Luke Hemsworth and Angela Sarafyan (below).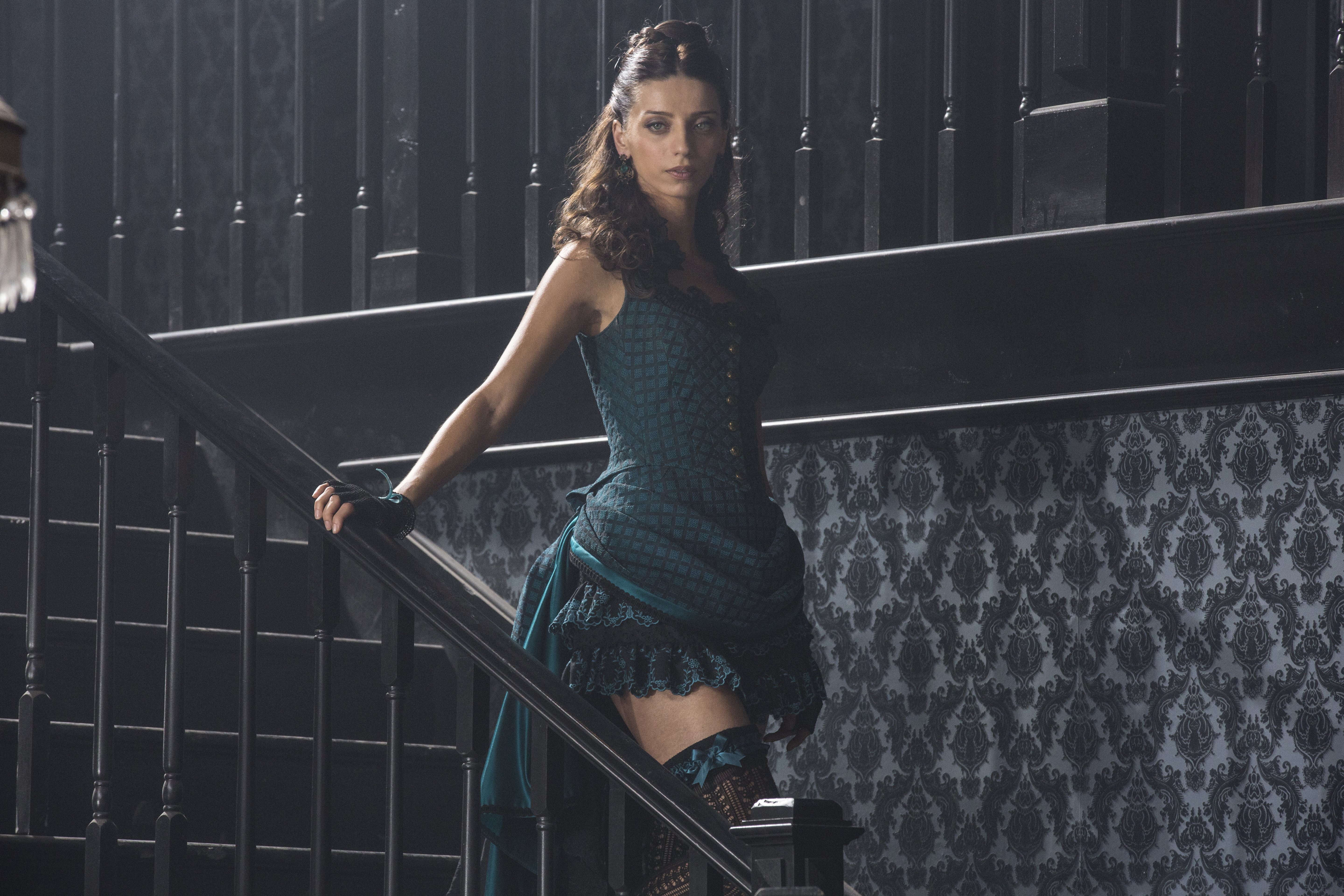 When can we see it?

Very soon. It's set to air on Sky Atlantic on 4th October. We can't wait.