Meet the 10 most influential women on Twitter
So, who are the biggest female voices on the Twittersphere today?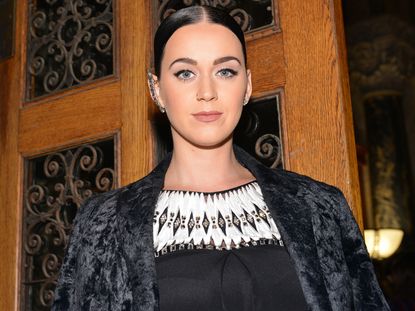 (Image credit: ddp USA/REX Shutterstock)
So, who are the biggest female voices on the Twittersphere today?
When Twitter was first launched in March 2006, no one could have anticipated how it would evolve. Ten years on and women across the globe are using the platform to promote their voices. These are some of the most influential on social media today.
Katy Perry/ @katyperry (90 million followers) Katy Perry made her Twitter debut in 2009 and has held her title of the most followed person in the world since 2013. The singer surpassed 80 million followers in January - over 10 million more than US president Barack Obama. Offering a backstage pass to her superstar life, she also shares inspirational quotes and advice. In one of her most shared tweets of all time she highlighted the irony of women pitting themselves against each other, amid the bad blood between herself and Taylor Swift.
Ellen DeGeneres/ @TheEllenShow (60.6 million followers)
Talk show host Ellen DeGeneres holds the record for the most retweets of all time with her 2014 Oscars selfie featuring Brad Pitt, Julia Roberts and Jennifer Lawrence. Regularly speaking to the world's biggest celebrities, she's funny, sharp, straight talking and a huge name in feminism.
Lady Gaga /@ladygaga (61 million followers) Five years ago Forbes crowned Gaga the most powerful celebrity in the world, and with almost 60 million Twitter followers to date she's not about to let that slip. Earlier this year the singer-songwriter won a Golden Globe for her first foray into acting and Editor Of The Year for her work on V Magazine, proving she's still relevant and deserving of her ever-expanding fan base. Her song 'Til It Happens To You promotes awareness of sexual assault and support for survivors, giving a voice to women around the world.
Oprah/ @Oprah (33 million followers) With almost 32 million followers, like her eponymous television show, Oprah's tweets reach a huge audience and become a voice to those who have previously been silenced. She uses the platform to share people's stories and promote campaigns.
Taylor Swift/ @taylorswift13 (79.1 million followers) Swifty has always been unique when it comes to social media, connecting with her followers on a more personal level than most. She previously used Tumblr to offer her fans advice and surprise them with gifts, and her Twitter is often more like scrolling through a friend's than a Grammy-winning celeb. It's perhaps for that reason that she connects so easily with young women everywhere, earning herself the title of the fourth most followed Twitter user in the world.
Ariana Grande/ @ArianaGrande (39.8 million followers) Not just your average pop princess, Ariana boasts 37 million followers and uses the social media site to speak out against double standards towards women. Her post on feminist activism in June 2015 was retweeted over 100,000 times.
Kim Kardashian West/ @kimkardashian (46.3 million followers) Although her tweets may not be the most profound, for right or wrong, with 21K tweets since 2009 Kim K influences her 40 million followers daily with her views, opinions and of course, selfies. Undeniably one of the world's most successful female entrepreneurs, Kim has taken advantage of social media to connect with her fans and build her empire.
Emma Watson/ @EmWatson (22.2 million followers) The 26-year-old British actress is most widely known for her role in the Harry Potter series. Now a Goodwill Ambassador for UN women she uses Twitter to promote her gender equality campaign, He-For-She. Emma has used the social network to generate conversation around the issue and get other celebrities on board, including Tom Hanks and Steve Carell.
Victoria Beckham/ @victoriabeckham (10.2 million followers) Victoria Beckham transformed herself from popstar Posh Spice to highly acclaimed fashion designer, and that's no easy feat. With her 20-year-strong girl power groupies and her legion of fashion fans, her 9 million followers hang on to her every word as she flies around the world from schools in South Africa to the catwalks in Paris.
Zoella/ @zoella (5.27 million followers) 25-year-old beauty and lifestyle vlogger Zoe Sugg, has amassed a following of almost 4.5 million since she began sharing YouTube videos from her bedroom in 2009. An idol of teenage girls all over the world, her lighthearted tweets generate a huge response and she's a shining example of how the media has changed since Twitter's birth in 2006.
Celebrity news, beauty, fashion advice, and fascinating features, delivered straight to your inbox!