Stacey Solomon tells us why she won't let herself be photoshopped
'I absolutely am good enough and my appearance is no reflection of who I am'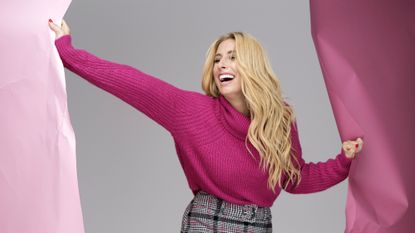 (Image credit: Primark)
'I absolutely am good enough and my appearance is no reflection of who I am'
This month saw singer and presenter Stacey Solomon launch her first ever collection with Primark for AW18. But this is no ordinary collection, with the 29-year-old insisting on the 38 piece range catering for all.
From her insisting on a non-airbrushed photoshoot to the sizes ranging from 4 to 24, Stacey's message is clear - body confidence.
Junior News Editor Jenny Proudfoot sat down with Stacey Solomon to talk body confidence and why in the words of Stacey, 'we should all be giving ourselves a bloody break'...
What message do you want to spread with this collection?
Inclusivity. That's it, just inclusivity for everyone. When Primark and I were first in discussions, it was really important, to both of us, actually, that all of the sizes were available so that everyone was able to find pieces, and that the price mark stayed exactly the same so it's still just as accessible. Happy and accessible – that's what we're aiming for!
Tell me about Stacey Solomon X Primark...
It's bright and comfortable, with loads of prints and fun colours. I feel like it's a very friendly collection - not that you can personify clothes (I know they don't have feelings), but the clothes do just feel friendly. Expect loads of bright colours: green, yellow, red and of course leopard print - but not your standard leopard print. There's a green leopard print skirt and a red leopard print dress which are some of my favourite pieces. I'm also obsessed with the bright green puffer jacket - I love being warm and cosy, and it's so bright and fun, and it's got a big hood on it. Obsessed!
Let's talk body positivity...
Body positivity is something that is really important to me, and will always be a part of anything that I do. I worked for a long time with the NSPCC and Childline, and I know the effect that having negative and really low self-esteem has on young people, and then adults. So, I really want to be a part of the movement to stop people feeling that way towards themselves and to try and encourage people to really love who they are, no matter what they look like.
Why did you insist on a non airbrushed photoshoot for the campaign?
I always say I don't want retouching. Until a couple of years ago I didn't know that you had to request for photos not to be airbrushed, otherwise the creative just gets taken over and they just automatically re-touch everything. So, for a long time I was like, 'Wow, everything looks so great and smooth, and not what it looked like when we were shooting the pictures', and then I realised that in post-production most people say, 'Oh, well can we slim this down?' or 'Can we smooth this out?' or 'Can we get rid of this?' I said no retouching from the get-go with Primark, and they didn't even bat an eyelid. I just didn't want to send out the message that I don't feel good enough without retouching because I actually think that I look great without airbrushing.
Have you always been so body confident?
I've always been very confident. My sister used to call me 'Shallow Hal' because I would just walk around like 'Oh my God, I look so great right now!' And I could have, like, ketchup on my face and greasy hair, but I just feel really good. Of course I 100% have days where I feel a bit insecure and I think, 'Do I look right?', 'Am I good enough?', 'Will I fit in?', but most of the time I can completely turn that off because I absolutely am good enough and my appearance is no reflection of who I am. It goes so much deeper than that in my opinion, and I would rather work really hard on my inner self than anything else because I think that's something that is reflective of beauty.
Is there anything you actively do to make yourself body confident?
I think it's a conscious effort - we just need to give ourselves a bloody break. Sometimes we all think to ourselves 'Oh God, I can't be bothered to brush my hair', or whatever, but it's important to back it up with 'And why should I? My hair looks fine when it's not brushed.' If people judge me because I've got a gap in my eyebrows, that's their loss. But it is a conscious effort - I do have to tell myself that I am good enough and that I am beautiful. But beauty is completely subjective - for me, the most attractive thing about Joe is what a great father he is - I find it sexy. I consciously make an effort to appreciate everything as a whole, rather than just aesthetics.
Has being a mother changed your awareness of body confidence?
I am definitely more aware about boys being conscious of their bodies and fear that it is on the rise, and I especially notice it the more I speak to Childline and the more I listen to my own children. I think that men slip through the net because we just assume that they'll get on with it and they don't care about what they look like, but for my 10-year-old son to say, 'When will my six-pack grow?', subliminally, there is something in all the action figures he plays with, something in all the magazines he might walk past, even though he's not buying them, obviously, but there is.
Let's talk sisterhood...
I get a real pleasure out of being a part of the sisterhood and being as supportive as I can, not even just in terms of women, but to anyone - to humans. It's so nice to all come together and realise that humankind is inherently kind, and that people are nice and that they don't all want to tear you down - a lot of them want to pick you up. I get a lot of pleasure out of it - watching people backing each other up. On social media, I just see 'this is my woman crush Wednesday' and 'this is someone I aspire to' and it really makes a difference for it to all be so visible. To see that kind of positive narrative speaks volumes.
Any secrets to body confidence?
Just remember you are worthy and no one can take that away from you. If you walk down the street and you think you look amazing, it doesn't matter how many people tell you your hideous, 'cause you just feel so good, you almost don't hear it. You're too busy thinking about how great you are. Everyone could be slagging you off and you can't hear it. If you keep telling yourself nice things all of the time, it doesn't allow room for anything negative to get in. That's what works for me.
The Stacey Solomon X Primark collection is now available at all stores.
Celebrity news, beauty, fashion advice, and fascinating features, delivered straight to your inbox!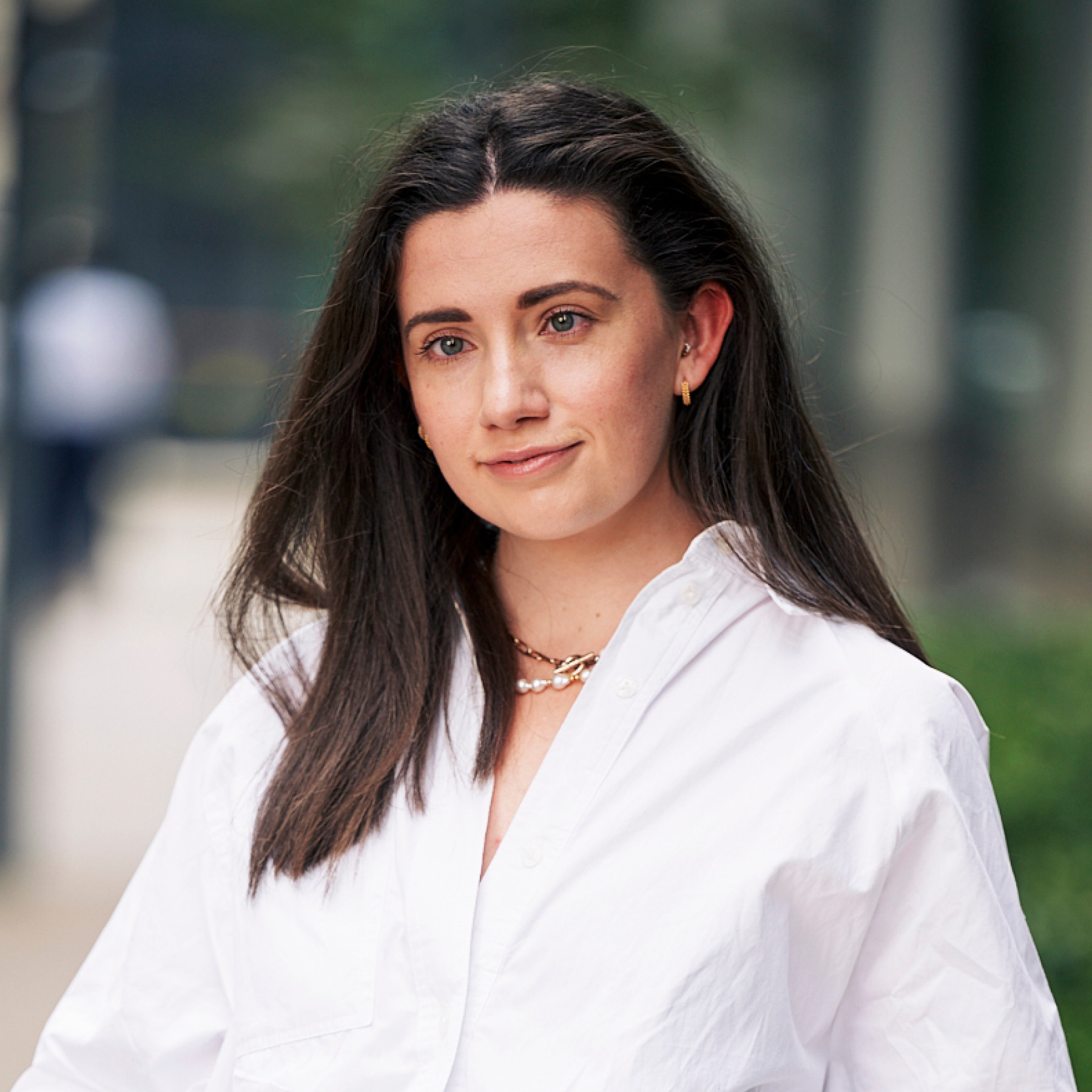 Jenny Proudfoot is an award-winning journalist, specialising in lifestyle, culture, entertainment, international development and politics. She has worked at Marie Claire UK for seven years, rising from intern to Features Editor and is now the most published Marie Claire writer of all time. She was made a 30 under 30 award-winner last year and named a rising star in journalism by the Professional Publishers Association.