7 Of Lily Allen's Biggest Celebrity Feuds (You DO NOT Want To Mess With Her)
We love Lily Allen for her outspoken attitude, and penchant for a good old celebrity spat. So, as the singer turns 29, let's look back at some of her best feuds.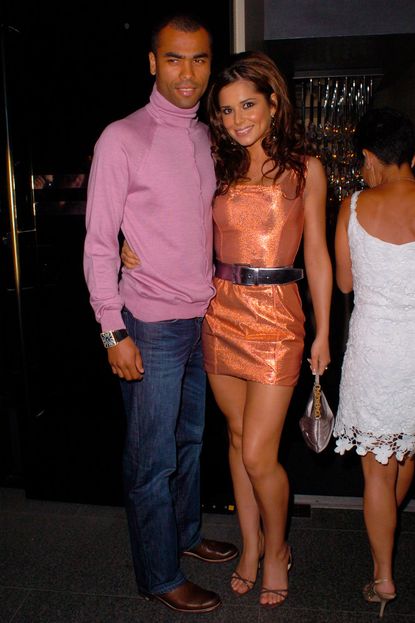 (Image credit: Rex)
We love Lily Allen for her outspoken attitude, and penchant for a good old celebrity spat. So, as the singer turns 29, let's look back at some of her best feuds.
1. Lily vs Cheryl Cole
This has to be the most infamous feud of them all. It all began when Chezza called Lily 'a chick with a dick' in 2007 and Lily responded in an open letter calling the Girls Aloud singer a 'stupid bitch' and implied that she couldn't really sing. Cheryl defended her original comment, saying: 'I have had enough of her [Lily] and her big mouth. Over the last few months she has called [Nicola Roberts] ugly, which I bit my tongue over. She called [Sarah Harding] vile and my husband horrendous, but seems to have conveniently forgotten all of that.' The two do seem to have made up, though, with Lily saying she 'loved' Cheryl in 2012.
2. Lily vs Katie Hopkins
This one kicked off earlier in the year when the ever-critical Katie commented on Lily's weight and said she was only famous because of her dad. Lily defended herself brilliantly on Twitter, saying: 'Katie Hopkins: I am not famous for having a famous dad, I doubt that most of my fan base have a clue who my father is', before defending her weight gain as totally natural and understandable. 'Yes, after tragically losing a child so late into my pregnancy I may have gained a few pounds. I am one of many that find comfort in food,' she said, before adding, 'The two pregnancies that followed were terrifying because of what had happened before and I was pretty much on bed rest for 20 months'. She finished up by asking the Twittersphere: 'Can somebody tell me what Katie Hopkins does except go on telly slagging off girls half her age?'
3. Lily vs Azealia Banks
We love this feud, but only because Lily went on to say that it helped her write songs for her latest album. The spat began on Twitter in 2011 when Azealia took a swipe at Lily's kids and husband, calling them 'ugly'. She then added that Lily's hubby looked like a 'thumb', to which Lily replied by calling her a 'one-hit wonder'. Azealia responded by saying that Lily was 'promoting' her, and messaged Lily saying, 'go suck on your mans [sic] thimble dick and put thumbalina to bed. Goodnight', before posting a topless photo of the British singer on the beach. So harsh.
4. Lily vs Piers Morgan
It started in 2011 when Piers and Lil exchanged tweets about whether she would appear on his chat show, and she shut down the debate, saying: 'I've got no interest in coming on your show, you've been asking me for years'. It then kicked off again when Lily tweeted about rumours that she would be joining X-Factor as a judge and Piers cattily swooped in, suggesting that C-lister Bianca Gascoigne must have turned down the slot if Lily had been asked. Miaow. It snowballed from there, with her labelling him a 'snob'. But their best spat came in 2012, when Lily made a sarcastic dig about the 'cracking' guests on Piers' show. He responded by talking about her 'cracking music' and she closed the argument by tweeting: 'As much fun as my brush with Piersys 'showbiz community' has been, gotta get back to the real and far more rewarding job of feeding a small child'. Fair play, Lily.
5. Lily vs Katy Perry
It all began in 2008 when Katy Perry jokingly described herself as a 'skinnier version of Lily Allen'. Lily responded by announcing on the radio: 'I happen to know for a fact that she was an American version of me. She was signed by my label in America as, "We need to find something controversial and kooky like Lily Allen." It's like, you're not English and you don't write your own songs, shut up!' Katy then apologised in an interview, but Lily posted on her Facebook page saying: 'I have Katy Perry's number, someone did me a favour. I'm just waiting for her to open her mouth one more time then it hits Facebook.' Katy wisely kept her mouth shut.
6. Lily vs Courtney Love
Their bust-up began at the NME Awards in 2010, after Courtney claimed that Lily had stopped anyone else from being dressed by Chanel at the Brits. Lily took to Twitter to deny reports that they'd had a full-on row saying: 'I would never fight with her, as a rule I don't pick on crazy old ladies'. Awks. Lily then posted an unflattering photo of Courtney on Twitter, and the American responded with: 'Lily tweeted that pic? That's just baby brat nonsense. Wouldn't deign to post a pic of her thighs.' Ouch. She then went on to claim that Lily had taken cocaine at her house and stolen sunglasses from her daughter. Lily responded by calling her a 'drug-addled lunatic', before tweeting an apology for posting the photo, saying: 'silly Lily'.
7. Lily vs Fearne Cotton
Lily's most recent spat happened in February after the Brit Awards when Fearne claimed that Lily had 'blanked her 5 times in a row'. Lily replied by rubbishing the accusation, tweeting at Fearne: 'I did not blank you. That is simply not true. I didn't see you or your husband', before adding, 'why couldn't you just come over a say hi yourself?' This was a fairly tame and mature response from the singer, we must say, given her past history...
Celebrity news, beauty, fashion advice, and fascinating features, delivered straight to your inbox!