15 Things You Need To Know About Harper Lee's To Kill A Mockingbird Sequel
Harper Lee has revealed she's releasing a new book, a sequel to To Kill A Mockingbird. This is what you need to know...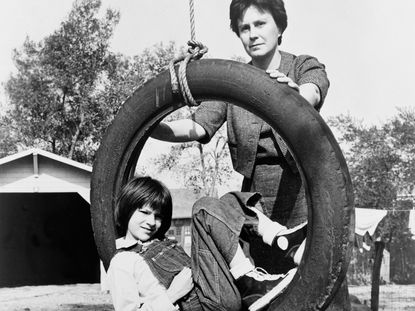 Harper Lee has revealed she's releasing a new book, a sequel to To Kill A Mockingbird. This is what you need to know...
1. To Kill A Mockingbird was published in 1960. It was an immediate bestseller, won the Pulitzer prize the following year, and was made into an Oscar winning film a year later. Overwhelmed by the publicity author Lee, then aged 34, famously withdrew to Alabama where she had been born and brought up. 2. Although TKAMB has sold 40million copies since it came out in 1960 Lee never published another book. 3. The sequel of the book, Go Set A Watchman, featuring ageing Atticus Finch and Scout all grown up, and to be released on July 14, was actually written before TKAMB. It was her editor that suggested Harper rewrite it from the young Scout's point of view. 'I was a first-time writer, so I did as I was told,' Ms Lee said. 4. The new book is a separate story that unfolds 20 years later. Ms Lee thought the draft had been lost but it was discovered around six months ago by a friend, attached to an original manuscript of To Kill A Mockingbird. 5. Ms Lee is now 88 and lives in a care-home in Alabama. She suffered a stroke in 2007 and is wheelchair-bound and partially blind and deaf.
6. This 'new' book is not a sequel but the 'parent' of TKAMB. 7. Her reason for not having published another book (until now) was: 'Two reasons: one I wouldn't go through the pressure and publicity I went through with To Kill a Mockingbird for any amount of money. Second, I have said what I wanted to say and I will not say it again.' 8. Truman Capote was her best friend and neighbour growing up. As an adult she travelled with him to Kansas to help research his most famous work, In Cold Blood. He was the inspiration for Scout's friend Dill, in TKAMB.
Author Truman Capote
9. Harper is actually her middle name. Her first name is Nelle, Ellen spelled backwards. Ellen was her grandmother's name. 10. Her father was originally a newspaper editor and became a lawyer. He once defended a black father and son accused of murdering a white store keeper. Both were hanged. The story of TKAMB concerns the trial of a black man accused of raping a white woman. 11. Harper studied law but didn't complete her degree. 12. She once worked as an airline reservation agent in New York. 13. Her friends clubbed together to raise a year's wages for her so she could write the very first version of her book.
Gregory Peck in To Kill A Mockingbird
14. She loved the film version of her book, which starred Gregory Peck as Atticus Finch. She became friends with Gregory Peck and is still a friend of his family's – Peck's grandson is named after her. 15. She has been given the highest award a civilian can get in the US – the Presidential Medal of Freedom.
Celebrity news, beauty, fashion advice, and fascinating features, delivered straight to your inbox!