Plant-based chef Bettina Campolucci Bordi: 'It's time to tackle climate change from our kitchen tables'
IN PARTNERSHIP WITH E.ON
Words: Niamh McCollum | Photography: Noor & Zee
'Thinking about where our food comes from is one of the most important things we can be doing right now to live more sustainably', according to Bettina Campolucci Bordi, plant-based chef and founder of Bettina's Kitchen.
Selected as part of the Marie Claire and E.ON Change Maker series, Bettina is on a mission to elevate accessible and affordable plant-based eating habits, by sharing simple sustainability and waste-free secrets via her vibrant cookbooks and online recipes.
'Bettina's Kitchen came about 10 years ago. I grew up around food, having spent the first 11 years of my life in Tanzania where every meal was made from scratch. After moving to Sweden as a teenager, I was inspired by my Norwegian grandmother who grew all her own ingredients and my Bulgarian grandmother who cooked everything from scratch.
While sustainability has always been a big part of my life, it wasn't until my late twenties that I had a lightbulb moment after co-founding and cooking on a wellness retreat in Southern Spain. I sourced amazing produce from the Spanish farmers markets, and realised I could use my knowledge to help people incorporate plant-based foods into their diet.
From there I started writing three cookbooks – focusing on the diversity of plant-based foods and encouraging waste-free cooking.
By inspiring as many people as possible to eat more plant-based foods, we can help support the growers and people that work so hard to pull food from the ground and onto our plates.
Healthy soil increases our resilience to climate change by preventing flooding and locking in greenhouse gases that might otherwise be let out into the air.
'Without soil health, we'll be left with nothing – which is why plant-based eating is key to tackling climate change'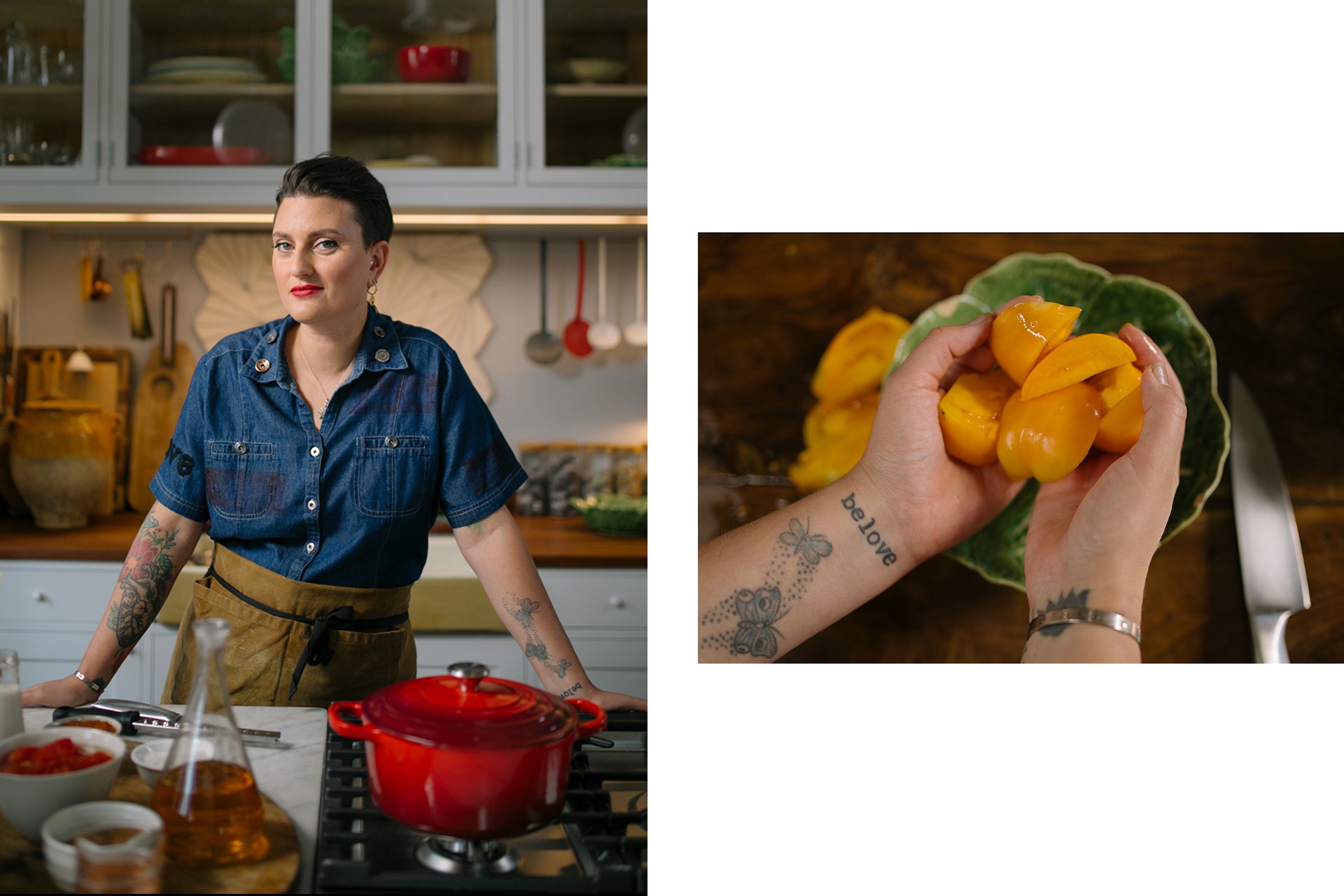 My biggest tip for living a more plant-based lifestyle is simply to start incorporating more plant-based foods into your meals. You don't have to go vegan – I don't believe in labels.

You can start by subscribing to a local vegetable box – like an organic one or one that provides misshapen vegetables which people often don't want to eat.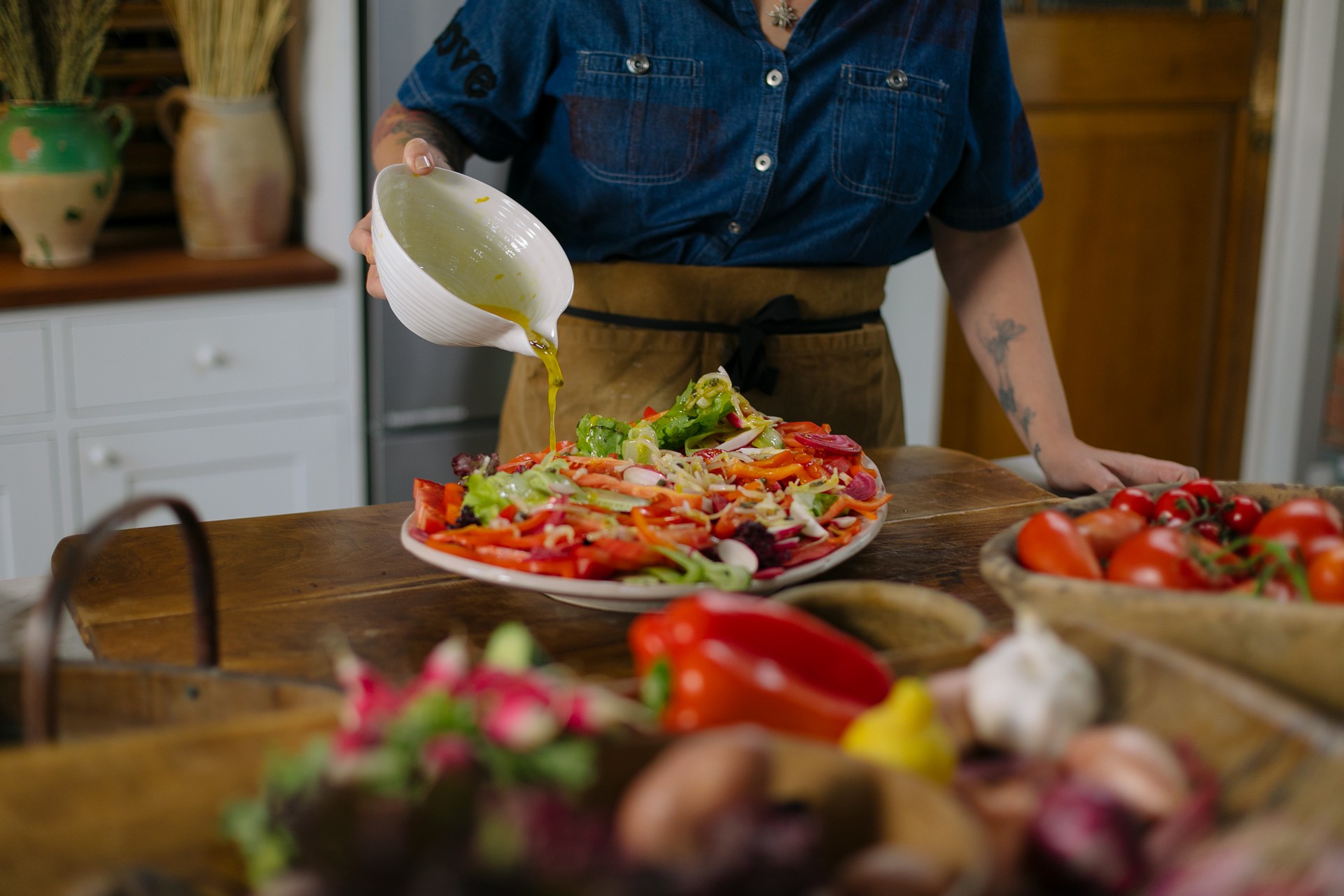 This will get you out of your comfort zone and into cooking from scratch, and because the food's seasonal, it'll taste delicious. There's also root-to-shoot eating. This means using the whole vegetable in your cooking – like adding texture to salads by using leftover cauliflower leaves or beetroot tops.
I often choose pasta for a quick meal after a long day. Whether it's autumn, spring or winter, you can pack seasonal, local ingredients into a creamy or tomato-based pasta sauce.

'Even small changes to your diet can make a big difference to the planet'
Bettina's Kitchen has been such a gradual journey over the last 10 years – from wellness retreats all over the world, to cookbooks and recipe development for brands.
I'm passionate about helping people tackle the climate crisis from their kitchen tables, so it feels great to be chosen as one of Marie Claire and E.ON's Change Makers.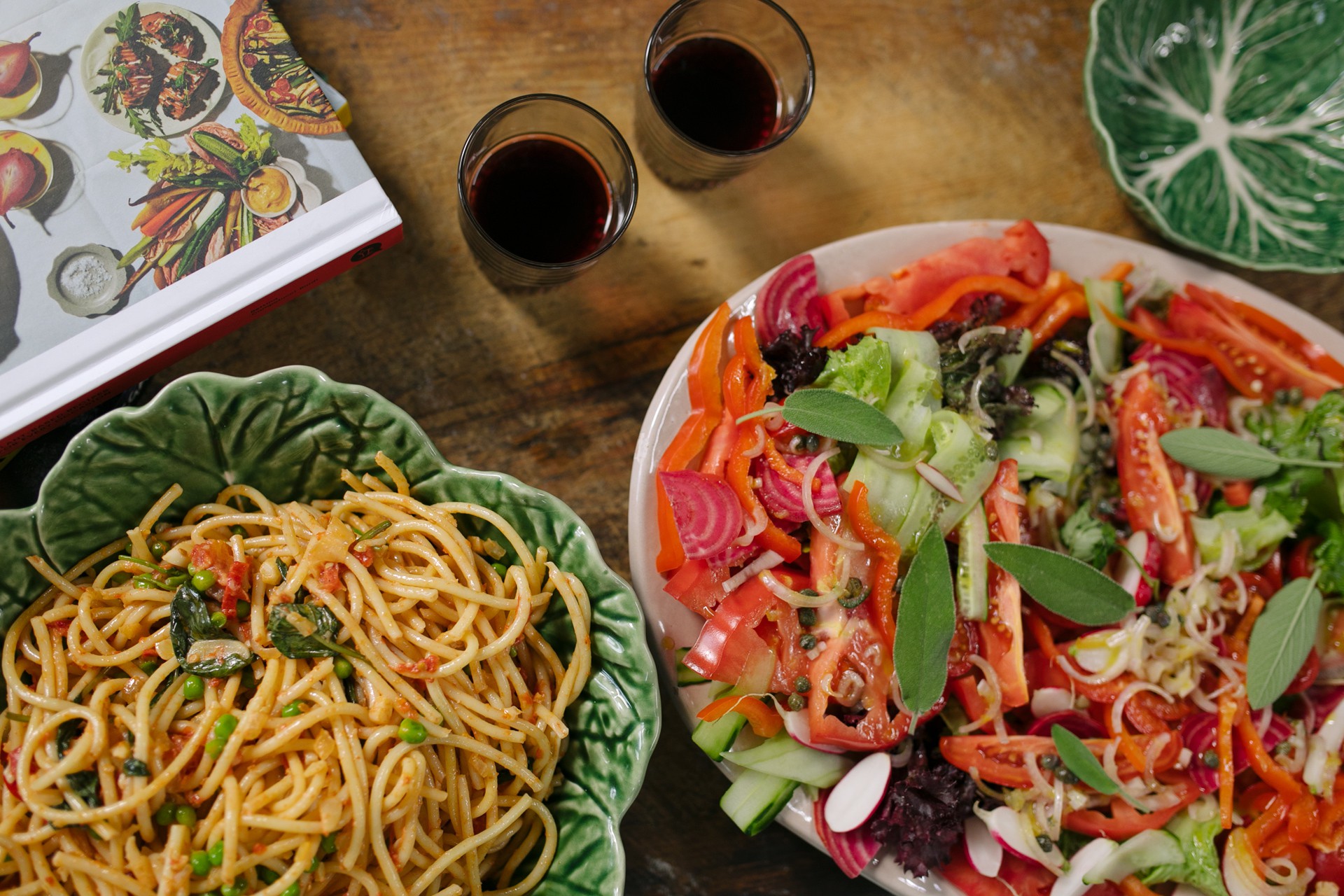 I'm hoping that plant-based food becomes more accessible and affordable so it can be enjoyed by as many people as possible. It's time for us all to come together to start thinking about where our food comes from and how our choices impact the future of the planet.'
See more Change Makers at eonenergy.com, where you'll find more inspirational stories from people who are taking action for climate.