Whenever people ask me where to start with skincare, I point them in the direction of these products
High-tech skincare for a fraction of the price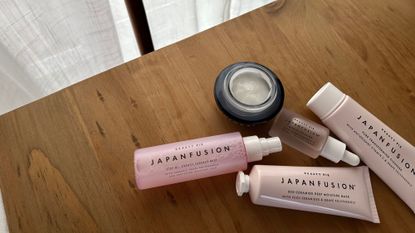 (Image credit: Shannon Lawlor)
I've been a beauty journalist for nearly decade—giving beauty advice is part and parcel of my day to day. And my most asked beauty question? It is, hands down, where the best place to start with a basic (but effective) skincare routine is. And the truth is, you don't need to spend eye-watering amounts of money on the best luxury skincare products, so my answer is always the same: buy a handful of affordable but efficacious products that you'll enjoy using. My go-to recommendation for such situations? Beauty Pie's Japanfusion range.
Before I get into why that is, let me first explain the concept of Beauty Pie to those who don't already know. Essentially, Beauty Pie allows you to have access to seriously high quality beauty products, including the best cleansers, moisturisers and serums (from leading labs in France, Switzerland, Italy, Germany, Japan, Korea and more), for a small fraction of the price. How? Essentially, you pay a monthly 'membership' fee, allowing you access to the brand's amazing products for up to 70% off the RRP. But right now, you can get a 30-day access pass, for free.
Ultimately, the reason I am constantly recommending Beauty Pie membership to skincare lovers and people who are just getting into skincare is because the products are next-level good.
Let's take the Japanfusion collection as an example. The range is perfect for skincare newbies (although, it's also one of my absolute go-tos as a beauty editor). Championing a Japanese approach to skincare, the products are simple, easy to use, high quality and contain seriously efficacious ingredients such as vitamin C, hyaluronic acid, ceramides and peptides that don't risk damaging the skin. The tight edit of products in the Japanfusion range make for the ultimate skincare routine for those who just want their skin to look and feel its best.
And while I have long advocated for the range (particularly the Pure Transforming Cleanser, which provides the most fantastic daily cleanse), there is one new Beauty Pie product in particular which I consider to be the icing on the Japanfusion cake—Beauty Pie Shinkai Electrolyte Drench. The new product is a skin-quenching, gel-like cream that has proved my go-to summer skincare product of 2023. It's lightweight, cooling and suited for all skin types (just like the products in the Japanfusion range).
So, if you're looking for a great basic skincare routine, here's what I recommend from Beauty Pie.
Beauty Pie Japanfusion Pure Transforming Cleanser
Price shown is members' price.
Ask any beauty expert and they'll tell you the crux of any great skincare routine is your cleanser. This creamy formula is, without question, one of the best no-fuss formulas out there. You massage it into dry skin, add warm water to turn the consistency milky and then rinse off with a face cloth. It's chock-full of antioxidants and rids the skin of dirt and make-up without a hint of upset—leaving skin silky-soft and noticeably more cushiony.
Beauty Pie Japanfusion Energy Essence Mist
Price shown is members' price.
While this product is by no means a must, it is a lovely addition to your routine, particularly if you're new to skincare and struggle to find the will to execute your routine. While there's no question that this face mist is full of great, skin-loving ingredients (including antioxidants) to moisturise, brighten and soften, it is also just really enjoyable to use—meaning you'll find yourself actually looking forward to your skincare routine.
Beauty Pie Japanfusion Genius Lift Elixir
Price shown is members' price.
This elixir can be mixed into existing moisturisers or serums, although personally, I just like to use it as a serum on its own before applying Shinkai Electrolyte Drench. It contains fission-Y to strengthen the skin barrier (the key to great skin), jabara fruit to deliver vitamin C antioxidant protection and brighten, as well as a special humectant that acts in a very similar, skin-plumping way to hyaluronic acid. I consider this an all-in-one sort of serum.
Beauty Pie Shinkai Electrolyte Drench 3-in-1 Deep Hydrating Gel Cream
Price shown is members' price.
This is, in my opinion, the pièce de résistance. Not only is the texture a summer treat (it's lightweight, cooling and glow boosting all at once), it's also jam-packed with really great ingredients. Inside is a tri-peptide complex which aims to improve firmness and suppleness, a conditioning kombucha essence, a blend of supergreens to hydrate, plump and lessen the appearance of fine lines, a 'mineral boost' to help support antioxidant protection (supercharging the work of the aforementioned elixir) and, finally, a deep sea mineral infusion which floods the skin with intense moisture in a way that feels just right.
Beauty Pie Japanfusion Bio-ceramide Moisture Mask
Price shown is members' price.
Another product that isn't a must but is a nice addition for those with drier skin is this intensely moisturising mask. It champions ceramides which help restore a damaged skin barrier. If your skin is very dry, irritated, red or just in need of a helping hand, slather this on as a mask for 10-12 minutes or use it as an overnight leave-on treatment for soothing, glowing results.
Celebrity news, beauty, fashion advice, and fascinating features, delivered straight to your inbox!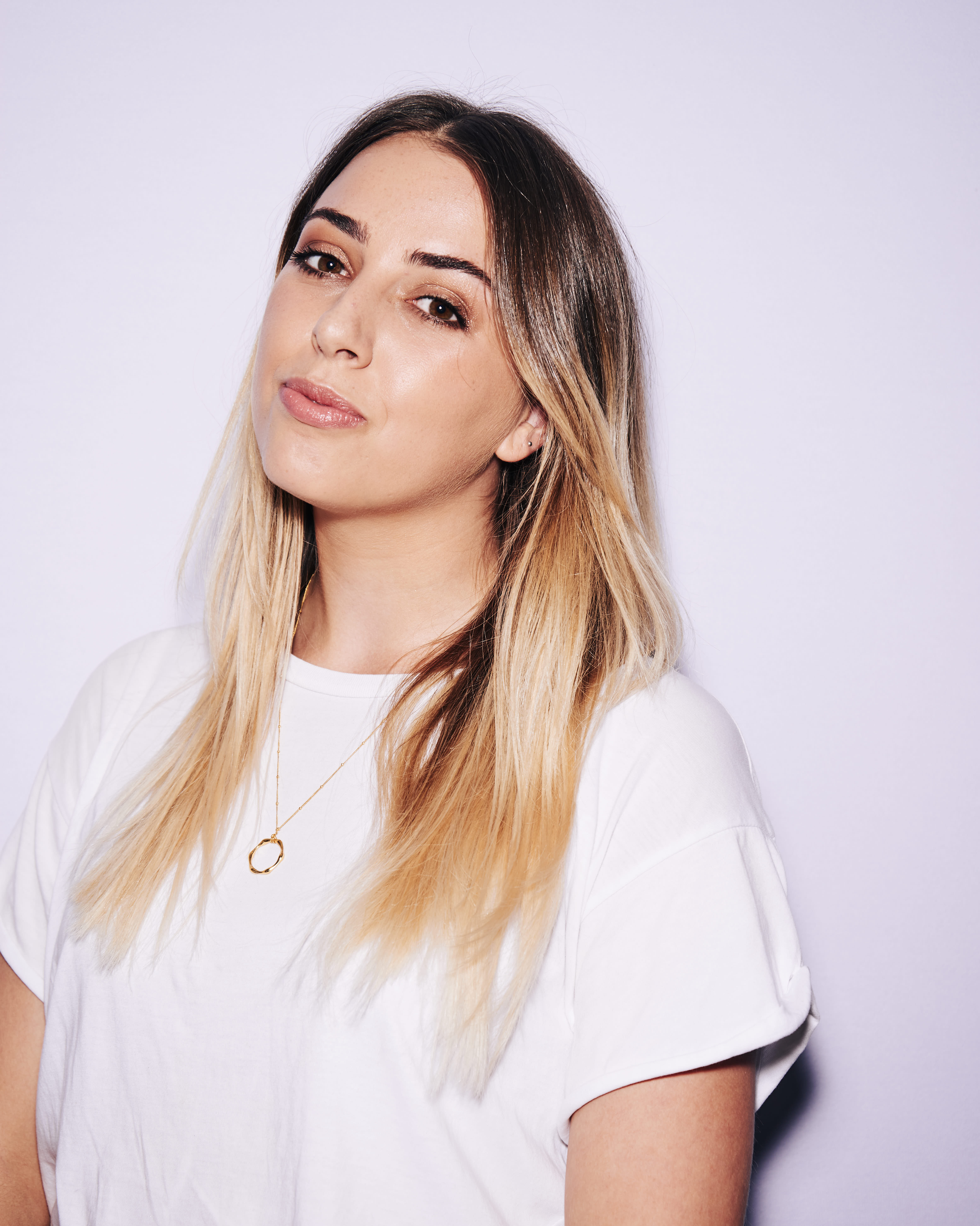 Shannon Lawlor is the Executive Beauty Editor at Marie Claire. With nearly a decade of experience working for some of the beauty industry's most esteemed titles, including Who What Wear, Glamour UK, Stylist and Refinery29, Shannon's aim is to make the conversation around beauty as open, relatable and honest as possible. As a self-confessed lazy girl, Shannon has an affinity for hard-working perfumes, fool-proof make-up products and does-it-all skincare.