After 16 years, Chanel has named a new face of its Coco Mademoiselle fragrance
Whitney Peak is marking a new era for the brand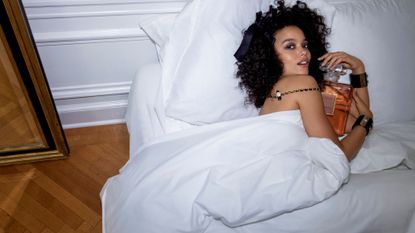 (Image credit: Chanel)
Yes, you read that headline right. After 16 years, Chanel has given its much adored Coco Mademoiselle campaigns a refresh by naming a new face—and it marks a new era for the brand. Ugandan-Canadian actor, Whitney Peak, who starred in the 2021 Gossip Girl revival and Hocus Pocus 2, among others, is the first Black woman to be named the face of a Chanel fragrance.
After being named a brand ambassador for Chanel's U.S. market back in 2021, last year, Peak was named muse of the 22 Handbag campaign. Now, Chanel is intensifying its relationship with the actor by naming her the face of its iconic Coco Mademoiselle fragrance. In a statement, Chanel described Peak as the "embodiment of today's youth whose curiosity, confidence, appetite for experiences and lack of preconceptions echo the temperament of the young Coco Chanel".
In reference to the new campaign, Peak has said, "Honestly, I never dreamed I'd get the attention of such a reputable house, let alone the pleasure of working with and representing them. I'm looking forward to showing how versatile and timeless Chanel is."
And she's not wrong. While it might seem as though fragrance houses are announcing new faces for some of their most coveted scents every few weeks, Chanel is not one of those brands. In fact, Chanel fragrance campaigns tend to last for many years and are deemed to be some of the most classic and seminal out there. Icons such as Jean Shrimpton, Catherine Deneuve, Audrey Tatou, Nicole Kidman and Marion Cotillard have all graced Chanel fragrance campaigns, with Keira Knightley having been the face of Coco Mademoiselle for 16 years.
In terms of Knightley's long-standing relationship with the fragrance, it seems as though the Coco Mademeoiselle torch is being passed to Peak, a move that Chanel feels follows the natural evolution of Coco Mademoiselle. Having said that, Chanel has informed us that Knightley's ties to the Chanel brand are far from over and that she remains an ambassador of the house.
It's true that Peak's appointment marks a new era for Chanel. Not only is Peak the first Black woman to front a Chanel fragrance campaign, showing steps in the right direction towards more representation in the beauty space from one of the world's biggest luxury brands, she also helps bring a breath of fresh air to the marketing around one of the world's most popular perfumes.
And this isn't an anomoly at Chanel. In 2022, Chanel announced its Cometes Collective—a move to amplify new voices and talent in make-up. Moving away from the beauty status quo of having one big-name make-up artist at the helm of a brand, Chanel announced the creation of its make-up collections "will fall in the hands of many... it will be nourished by the stories of a plurality of women and men and fuelled by a diverse abundance of inspiration". The Cometes Collective is currently comprised of Ammy Drammeh, Cécile Paravina and Valentina Li as Global Creative Make-up Partners for the brand.
With Drammeh creating Peak's make-up look for the new Coco Mademoiselle campaign, Chanel is proving its dedication to raising the profile of young, fresh talent and ensuring it remains a beauty house de force in 2023.
Buy Chanel Coco Mademoiselle here.
Celebrity news, beauty, fashion advice, and fascinating features, delivered straight to your inbox!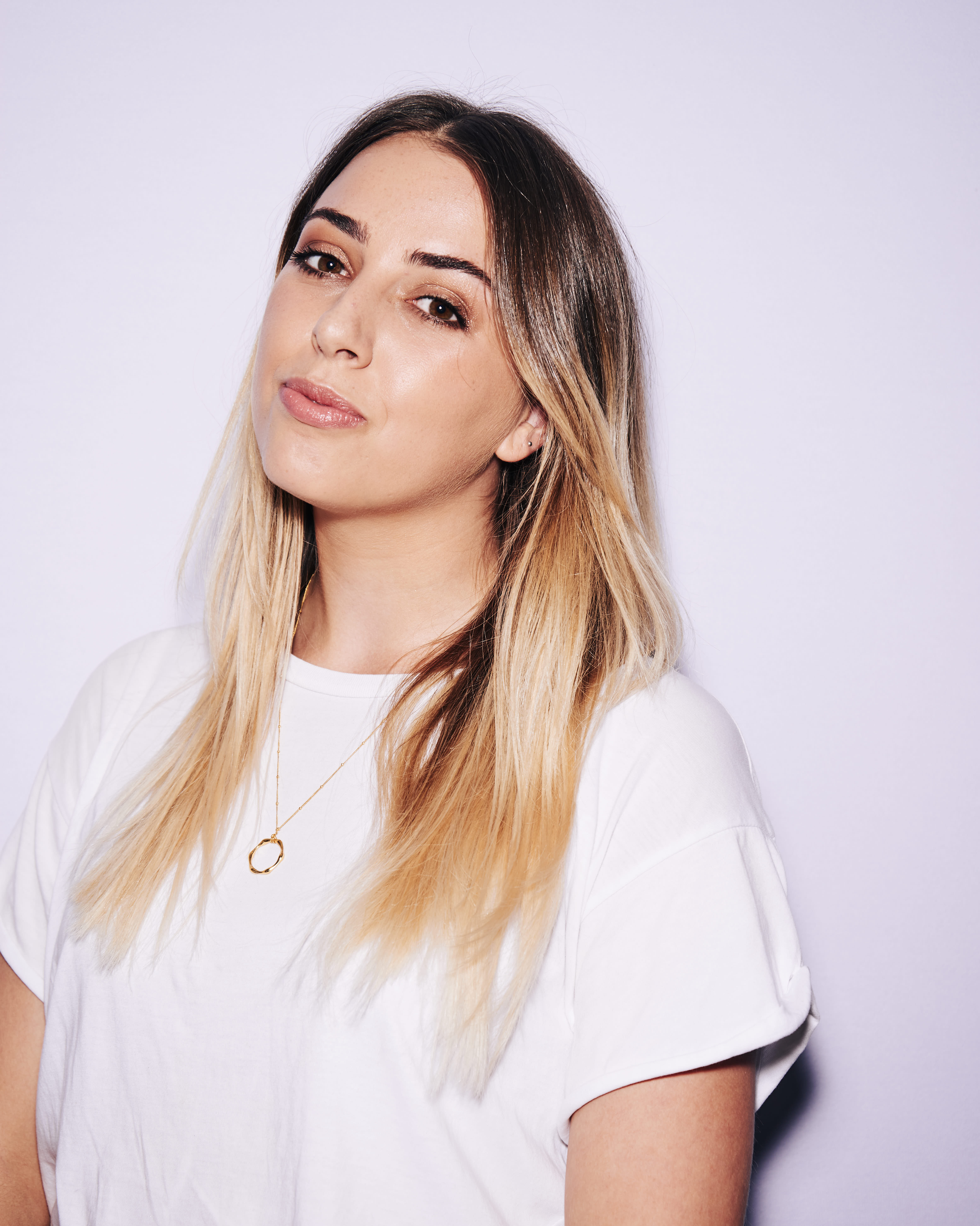 Shannon Lawlor is the Executive Beauty Editor at Marie Claire. With nearly a decade of experience working for some of the beauty industry's most esteemed titles, including Who What Wear, Glamour UK, Stylist and Refinery29, Shannon's aim is to make the conversation around beauty as open, relatable and honest as possible. As a self-confessed lazy girl, Shannon has an affinity for hard-working perfumes, fool-proof make-up products and does-it-all skincare.