In case you're still clueless, these are the acids that an expert says you should have in your skincare routine
Let the pro do the talking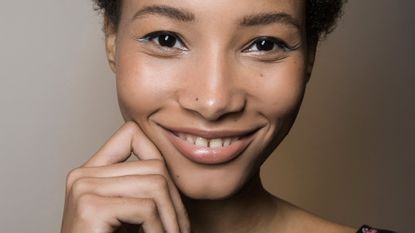 (Image credit: IMAXtree)
Let the pro do the talking
Welcome back to our Marie Claire Masters series, a regular beauty franchise that celebrates and utilizes the expertise of women who are bossing it in their fields. Each month these Masters will educate, demonstrate and impart some of their industry wisdom to you the dedicated Marie Claire reader. From current trends and hot topics to how tos and how not tos, these beauty whizz kids are at our beckon call. So get reading, you never know what you tips you might pick up. KT – Digital Beauty Editor
Hello, I'm Paula Begoun, founder of the skincare line Paula's Choice, and I'm back with my next column as the Marie Claire Skincare Master. In my columns I will de-bunk skin myths, let you in on skincare secrets and tell you exactly which ingredients the skincare industry is currently obsessed with and why.
In the world of skincare, ingredients that have "acid" in the name shouldn't be considered scary. Decades of research has shown that regular use of acidic ingredients like glycolic, lactic or salicylic acid make a remarkable difference for common skincare concerns like acne, wrinkles, dryness, oiliness, and clogged pores.
There are many special, skin-compatible acids used in skincare products, but these are the ones with the most established research. Once you understand what they can do and begin using them, you will notice a change for the better in your skin, possibly overnight.
Glycolic Acid
Glycolic acid is a type of alpha hydroxy acid (AHA). Among the AHAs, it's considered the gold standard because it has the most research and the best track record of impressive results for all ages and skin types.
What makes glycolic acid so special is its size and ability to penetrate the uppermost layers of built-up skin to reveal the fresh new skin hiding beneath. It also has a natural ability to hydrate skin, "teaching" it to become better at retaining its own moisture.
Glycolic acid, at concentrations of 5% and above, helps enhance skin's firmness and resilience while reducing fine lines and wrinkles. Generally, a leave-on exfoliant with glycolic acid is best for normal to dry, sun-damaged skin. It can be a trickier choice for those with extra-sensitive skin.
Lactic Acid
Lactic acid does everything glycolic acid does, but just a bit slower because it's a larger molecule. Lactic acid in concentrations of 2% and above can hydrate skin; it begins working as an exfoliant at a 5% concentration, with amounts between 5% and 10% considered ideal for skincare products meant to exfoliate.
Just as with glycolic acid, lactic acid is best for normal to dry, sun-damaged skin. Those with extra-sensitive skin may find lactic acid stings upon application, but many formulas contain soothing ingredients to counter this.
Salicylic Acid
Salicylic acid, also known as beta hydroxy acid or BHA, works on the uppermost layers of skin's surface and inside the pore lining, making it ideal for those with normal to oily, clog-prone or milia-prone skin of any age.
Salicylic acid also has natural anti-inflammatory properties due to its relationship to aspirin (acetylsalicylic acid). This makes BHA preferred for sensitive, redness-prone skin, including rosacea.
Salicylic acid is also mildly antibacterial, another reason it's perfect for acne-prone skin, both teenage and adult acne.
A 2% concentration of salicylic acid is considered ideal for routine exfoliation.
Azelaic Acid
This is a unique type of acid that can work wonders on all skin types in concentration of 10% or more. Researchers aren't quite sure how azelaic acid works; they suspect it has radar-like ability to target various pathways in skin that correct brown patches, post-blemish marks, dull skin tone, and redness. Misbehaving elements in skin "hear" the message azelaic acid sends and respond favorably, so skin looks remarkably better.
Although azelaic acid can exfoliate skin when properly formulated, it doesn't exfoliate the same way or with the same level of effectiveness as glycolic, lactic or salicylic acids.
On the other hand, azelaic acid offers benefits these ingredients lack, like improving a markedly uneven skin tone and brown spots. I recommend using both if you're struggling with breakouts and discolorations.
Paula's Picks:
So repeat after us: sulphuric acid, bad. Salicylic acid, good.
That's better.
Celebrity news, beauty, fashion advice, and fascinating features, delivered straight to your inbox!
Katie Thomas is the Senior Beauty Editor at Marie Claire UK. With over 10 years of experience on women's luxury lifestyle titles, she covers everything from the best beauty looks from the red carpet and stand out trends from the catwalk, to colonic irrigation and to the best mascaras on the market. She started her career on fashion desks across the industry - from The Telegraph to Brides - but found her calling in the Tatler beauty department. From there she moved to Instyle, before joining the Marie Claire digital team in 2018. She's made it her own personal mission to find the best concealer in the world to cover her tenacious dark circles. She's obsessed with skincare that makes her skin bouncy and glowy, low-maintenance hair that doesn't require brushing and a cracking good manicure. Oh and she wears more jewellery than the Queen.