It's hard to believe, but after months and months of teasers, speculation and rumours, Star Wars: The Force Awakens is finally going to be released on December 18th, 2015 - just in time for Christmas. And with a new Star Wars means a new set of characters, and we're looking at this generation's new leading man - Finn played by John Boyega.

Along with a whole new generation of characters, including Daisy Ridley's Rey and Oscar Isaac's Poe Dameron, Finn joins the older characters of Han Solo and Princess Leia as they face the threat of the 'dark side' once more.

While not much is known about the film, over at Marie Claire HQ, we've been speculating that Finn may be the son of a certain Lando Calrissian, Han Solo's loyal old friend. And considering we think Rey may be Solo and Leia's daughter, the new Star Wars is looking to do a fine job continuing the legacy of the original characters.

Who Does John Play In Star Wars: The Force Awakens?
Yeah... We're not sure.

Though Finn's origins and background is just as unknown as his fellow newbies, we have been able to deduce a few clues. What we do know - from the trailers we might add - is that Finn starts off as a stormtrooper, ultimately joins the side of the rebels - fighting alongside Han Solo and Chewbacca - and he holds a blue lightsaber… Quite similar to Luke and Anakin's one, non?

He Knows How To Deal With Haters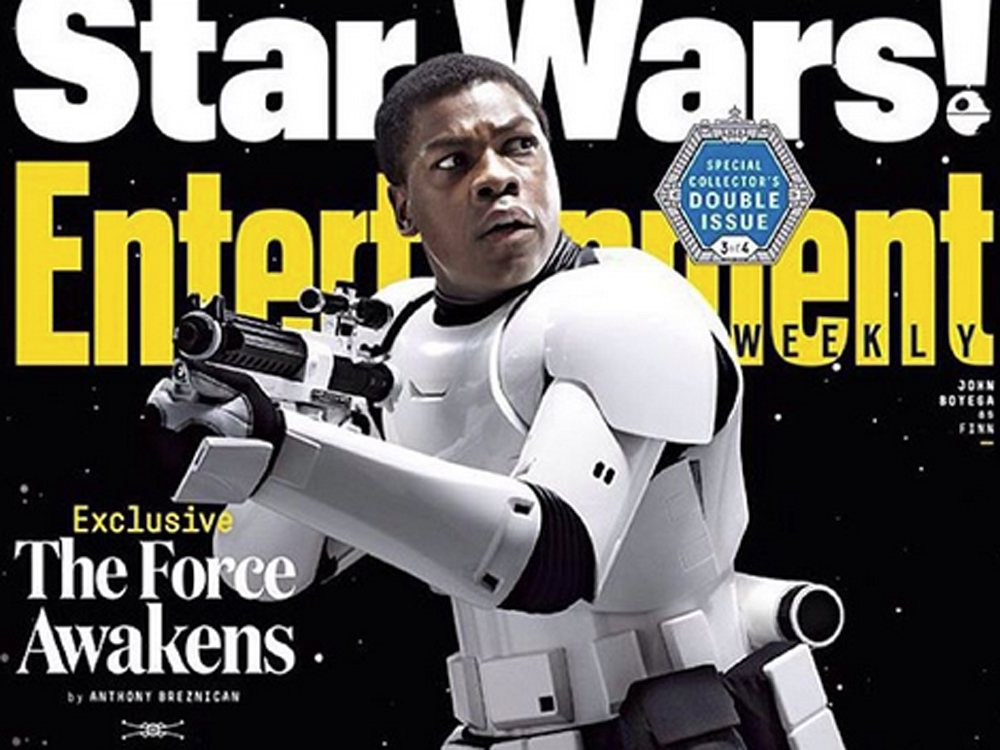 Source: Instagram.com/John_Boyega

As soon as
Star Wars VII
was announced, rumours around who would be cast pretty much broke the internet. Rising stars like
Breaking Bad'
s Jesse Plemons and
Downton Abbey
's Ed Speleers were in the mix, but when John was announced as the leading man, the internet went nuts - and not in a good way. Despite being set in a fictional universe, in outer space, the fact that John was black
and
a stormtrooper was apparently too much for fans to handle and they quickly lashed out against the actor. Claiming stormtroopers couldn't
be
black due to events from
Star Wars II: Attack of the The Clones
- stormtroopers were actually clones of Maori actor Tamuera Morrison -the fans attacks against John quickly grew to national news. But like most stars, John let it roll off his back, posting a now deleted Instagram telling people to 'Get used to it.' And judging by fans fervour for the new movie, it looks like people already have.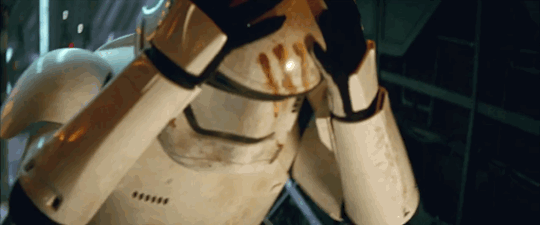 Source: Walt Disney Studios via MTV.com


Star Wars Marks His Second Film With Aliens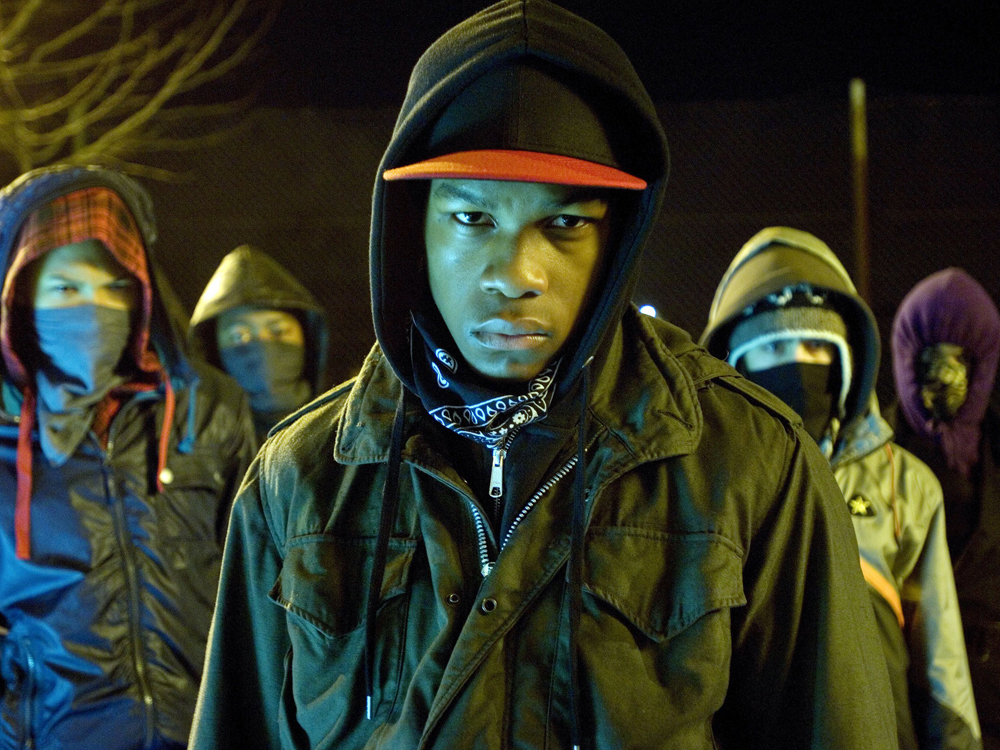 Though
Star Wars
is the ultimate space lover's dream (sorry
Star Trek
), John has previous experience dealing with out-of-this-world creatures. His South London roots and experience in theatre, landed him a role in British cult sci-fi film,
Attack The Block
(above) in 2011, which saw John lead a London teenage street gang to defend their council block against alien invaders. While it may be a far cry from the pro-alien relations in
Star Wars
, the film's action scenes and witty humour is sure to lend him a hand in his new role.
He's A Fangirl Just Like Us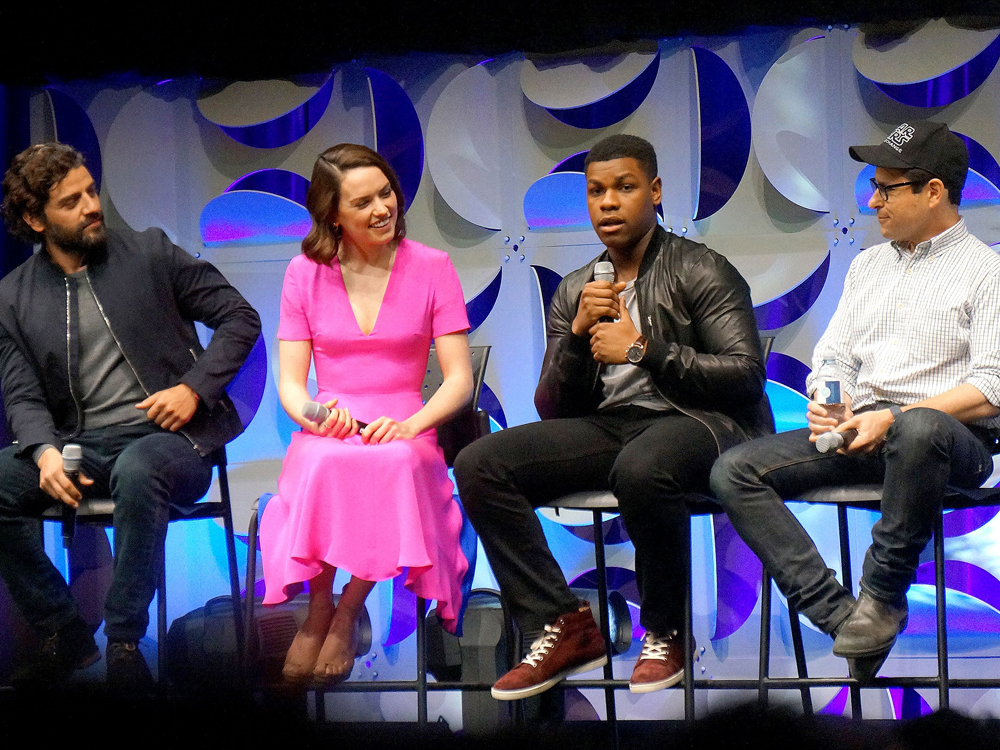 Unlike co-star Daisy Ridley, John Boyega was a huuuuuuge
Star Wars
fan prior to casting. Regularly posting on his Instagram, John's Insta videos of rooms full of
Star Wars
merchandise and fangirling over composer John Williams is enough to make you fall in geek love. He isn't even afraid of showing his nerd-dom to his legendary co-stars, explaining at a press conference that he asked Han Solo himself to sign his dolls. Got to admire that confidence, John.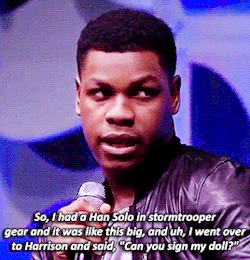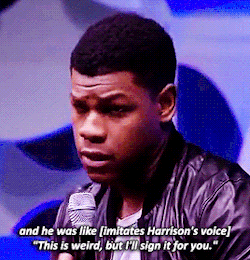 Source: Rebloggy.com
\
We've already got our tickets!