Stop what you're doing, Gilmore Girls fans! We've got a very special and exclusive announcement from Lauren Graham, otherwise known as Lorelai Gilmore from cult Noughties drama Gilmore Girls. After a nine-year hiatus, the show will be returning with a new series to Netflix later this year. But if that feels too far off, there's now another way you can get your Stars Hollow fix. Take it away, Lauren...



From this Friday 1st July you can now catch up with all seven previous seasons on Netflix. Hooray! That's our weekend plans sorted...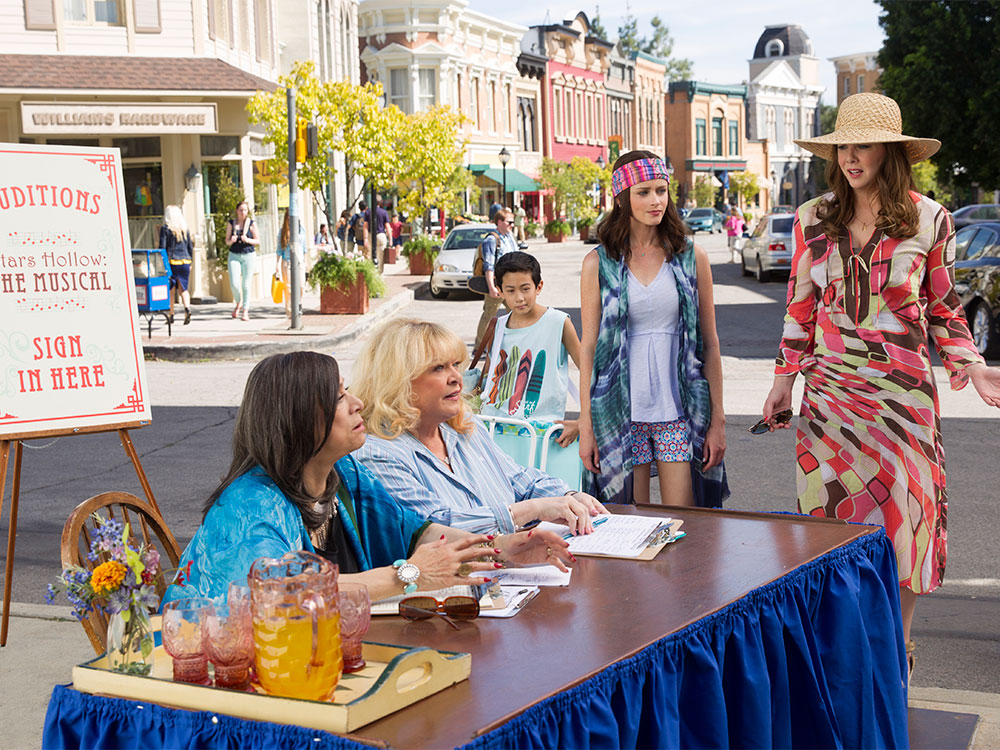 Scroll through the gallery above to check out all the new on-set pics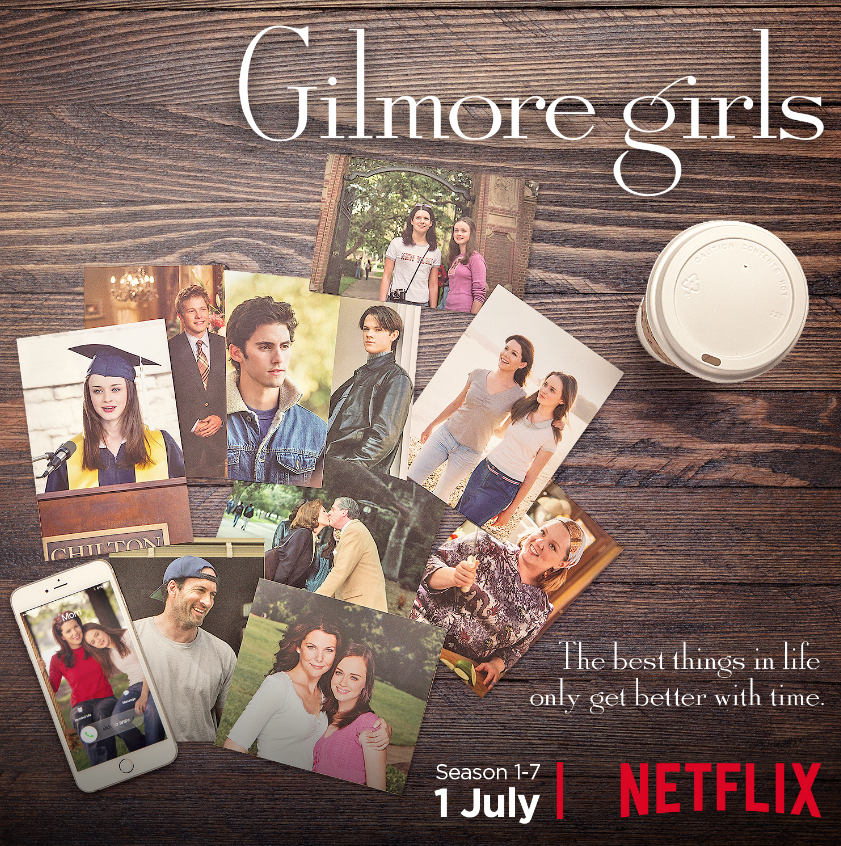 In February 2016, we wrote...
Did you absolutely love Gilmore Girls and find yourself unreasonably devastated when the show ended in 2007? Then you'll be delighted by this news: Netflix have confirmed that there will be a reunion at last - but will Melissa McCarthy be in it?

Just after Lauren Graham - AKA Lorelai - confirmed that the Netflix reunion is indeed happening, Melissa took to Twitter to say she hadn't been invited on the show.

'Thanks for the invite, but sadly no one asked me or Sookie to come back to Stars Hollow,' she wrote. 'Wish them all the best!'

However, it's apparently not because they don't want her on the show. Creator Amy Sherman-Palladino told TVLine: 'She's really fucking busy. The thing I have said [to her team] is, "Look, if Melissa is available and has an afternoon free, I'll write her a scene." Melissa was one of us. If she has a spare moment to run over - even if for just a cameo - we would be totally game. And if it's a last-minute thing, I would write her in and we would figure it out. That's the way we left it.

'It simply would've been impossible,' she added, saying that Melissa is not in any of the episodes. 'Planning around her crazypants schedule and her movies and her this and her that and Ghostbusters. I would just be sobbing in a corner for six months. That would be my whole life. But if her people called me up and said she's free on these particular days or would love to drop by and just be in one scene, we would put her right in.'

Please find an afternoon free, Melissa?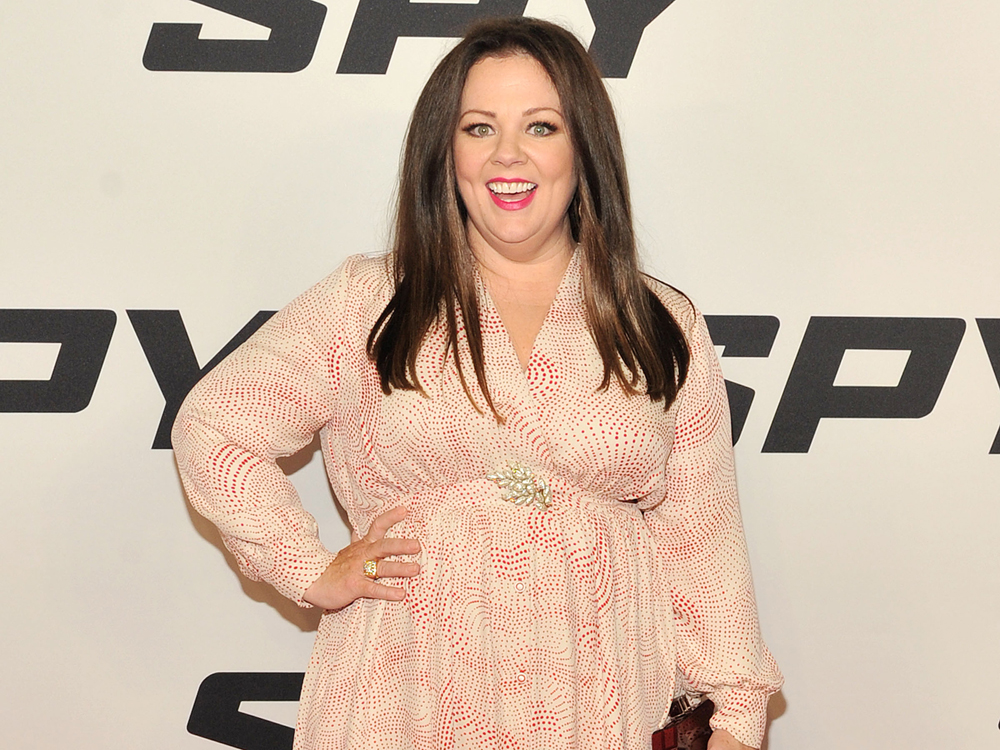 Months ago, we wrote of how Lauren Graham and Alexis Bledel (AKA Lorelai and Rory Gilmore) were in talks to revive the show on Netflix.

The streaming service are creating four 90 minute instalments of the show, picking up where the last season left off.

Sherman-Palladino oversaw the first six seasons of the show, exiting for the seventh after a contract dispute with the studio. We're betting she'll be pretty happy to be able to put her mark back on the show in this Netflix series.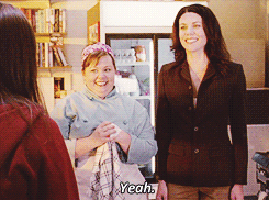 The show has been performing excellently for Netflix (it's available to stream in the US) so we're not surprised they want to bring Lorelai and Rory back into our lives.
And it's not just Lorelai and Rory who'll be making a comeback - apparently, everyone from Kelly Bishop as Emily and Scott Patterson as Luke will all be part of the new show.
Sadly, Edward Herrmann, who played Lorelai's father Richard, has passed away, so it remains to be seen whether the loss will be written into the script.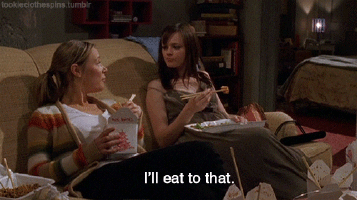 The good news is that we'll finally be given a suitable ending to one of our favourite TV shows - and that deserves a chopstick high five, don't you think?
What do you think of the news? Let us know @marieclaireuk