Jessica Ennis
All the latest Jessica Ennis news and pictures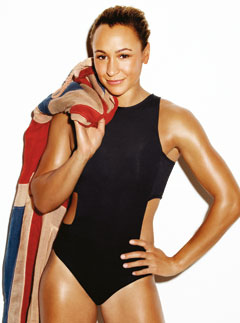 Jessica Ennis (MBE, don't you know!) was born in 1986 in Sheffield. As well as being a former Marie Claire cover star, she's the current record holder for both the heptathlon and the indoor pentathlon. She lives in Sheffield with her chocolate Labrador Myla and fiance Andy Hill. When she's not training (a whopping six hours a day, six days a week), Jessica also works as an ambassador for the Jaguar Academy of Sport, Aviva, BP, Adidas, Omega watches and Olay.

Team MC are crossing our fingers for our favourite heptathlete at the London 2012 Olympics - but we know that whatever happens, the future looks bright for Jess.

See more Jessica Ennis pics and get all the latest below...