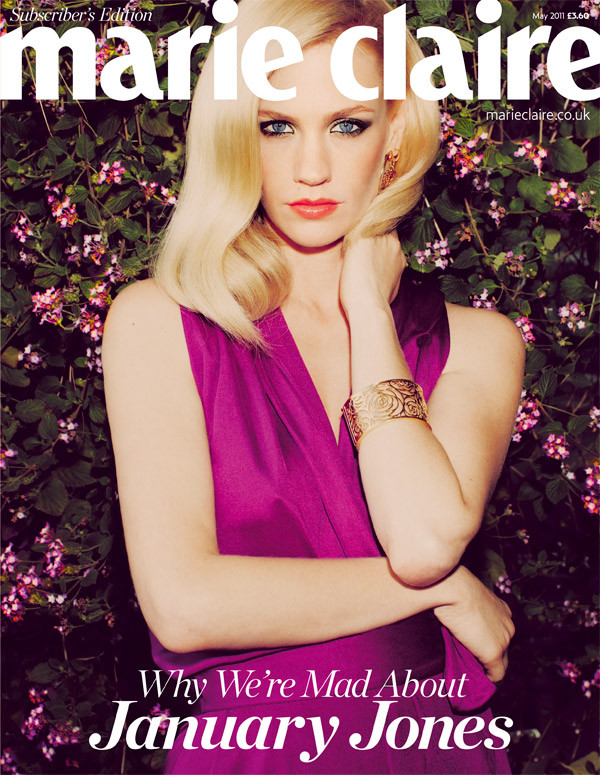 Marie Claire
144256
January Jones for Marie Claire
Friday 8th April 2011
She's cult drama Mad Men's sizzling leady lady and a rising Hollywood star. Introducing our May cover girl, January Jones.
January Jones for Marie Claire
Taking on the role of Mad Men's Betty Draper was 'a leap of faith', the starlet - dazzling in a Diane Von Furstenberg dress and Chanel cuff - reveals, of her part in the now huge, award-winning hit. 'I'd done films, but never TV,' she explains. 'I was hesitant because it was a five-year contract and there wasn't really a role for Betty in the pilot.'

Marie Claire's May issue hits newsstands on Thursday 7th April.

January Jones style history - track her fashion transformation...

Read Full Caption