To end our Break Free From Body Hate week, here are some inspirational instragrammers promoting body confidence...
It's the last day of our #Breakfree From Body Hate week, where we've made a promise to ourselves to let go of all the body insecurities that have been holding us back. We want 2016 to be about embracing self-confidence and loving your body, no matter what shape, size, and colour it may come in. With that in mind, we've selected ten instagram accounts to inspire you to #breakfree from body hate this year....


Winnie Harlow
Winnie overcame years of bulling and insecurities about her rare skin condition vitiligo, to launch a successful modelling career. Her unique look is now her biggest asset.
@winnieharlow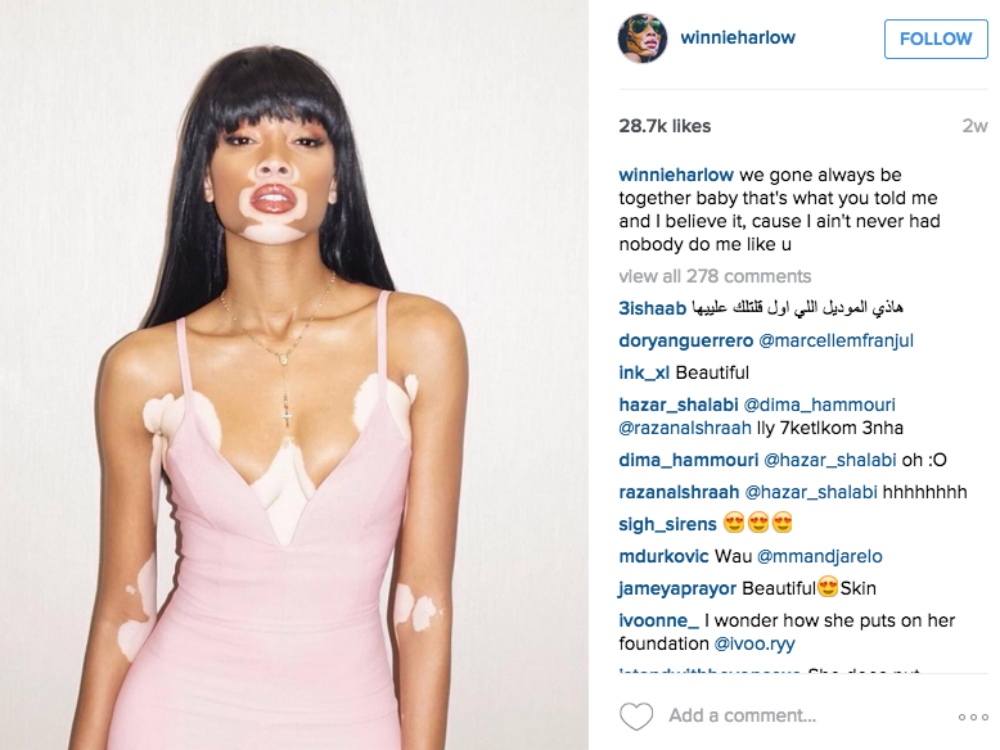 Lena Dunham
You must have heard of Lena Dunham by now, but you might not be familiar with her regular posts about health and body positivity. Also she posts a lot of pictures with her adorable dog, which will melt your heart.
@lenadunham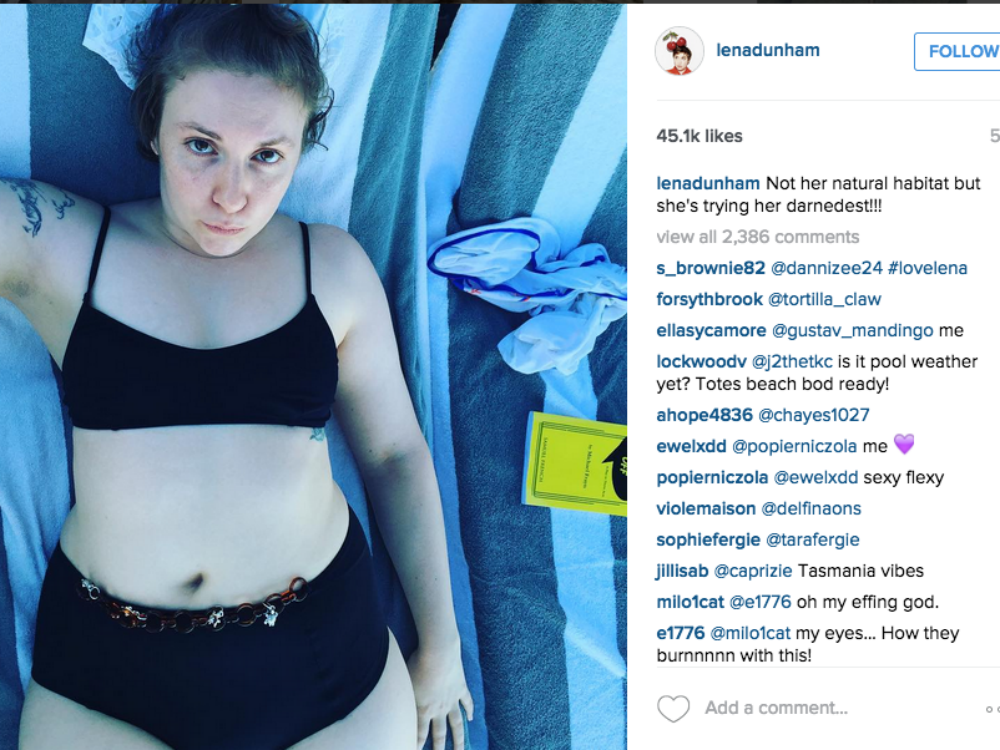 Nourish and Eat
Belly-roll-grabbing underwear selfies, debunking Photoshop, calling out sexism - what's not to like about this fabulously body positive insta account from eating disorder survivor, Gina.
@nourishandeat

Big Gal Yoga
The instagram account showing yoga isn't just for slim, lithe, lycra-clad women. With some fantastic scenery and stunning poses, it will have you digging out your yoga mat before you can say 'downward-dog'.
@biggalyoga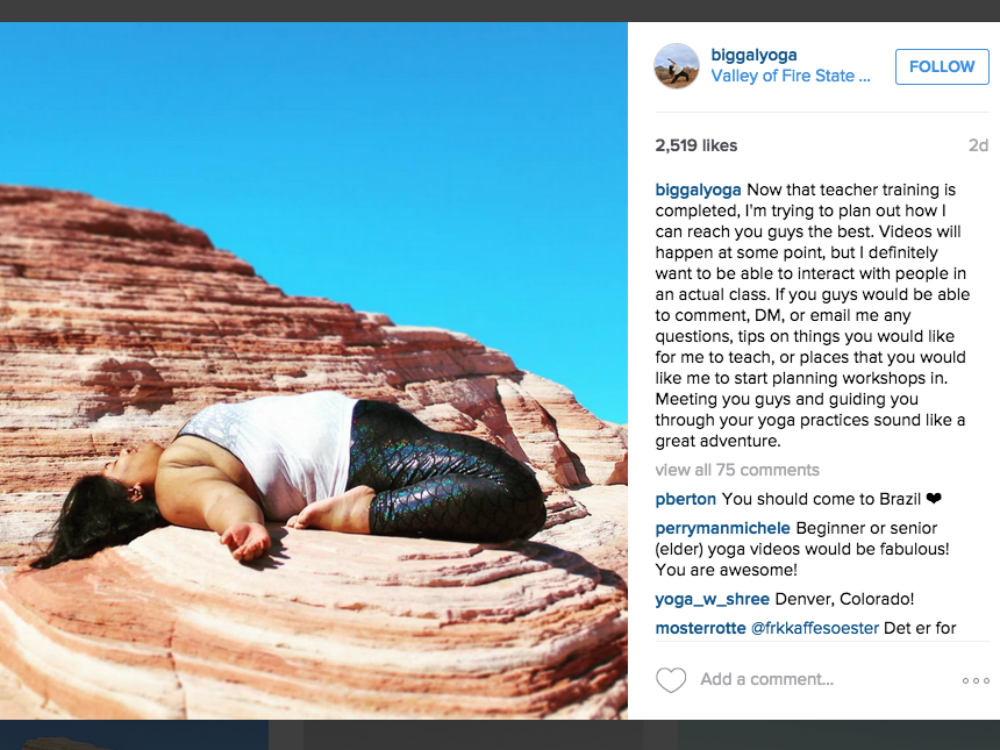 Swimsuits For All
Showing that you don't have to be stick thin and forever young to rock a great bikini.
@swimsuitsforall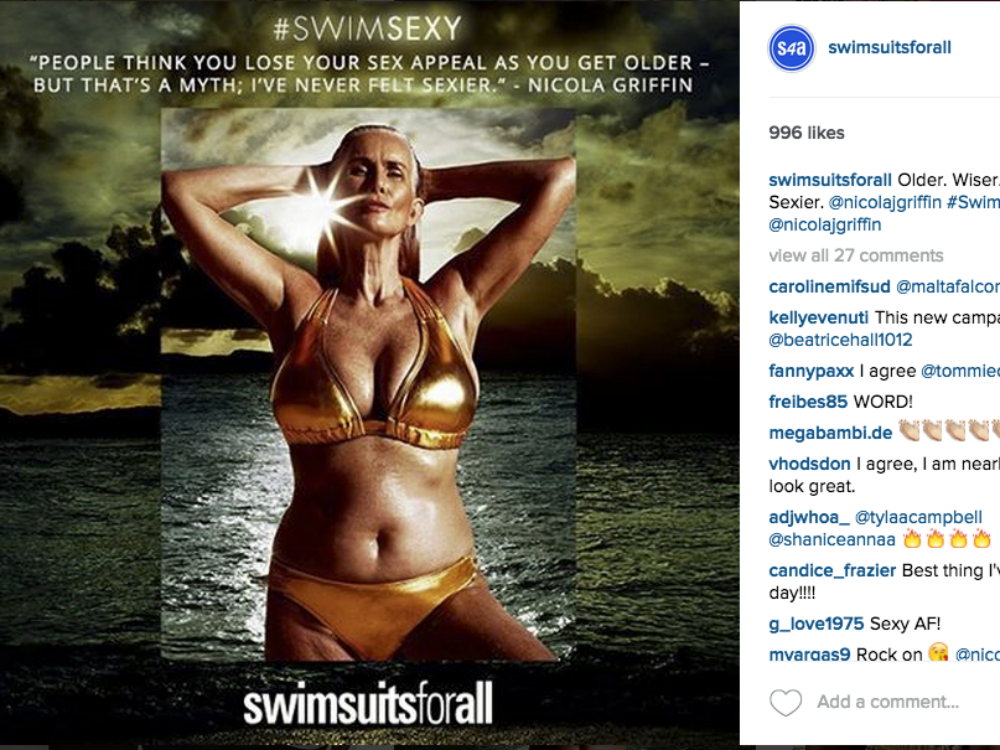 Project Heal
A non-profit organisation that raises funds for those recovering from eating disorders, spreading messages of hope and positivity.
@projectheal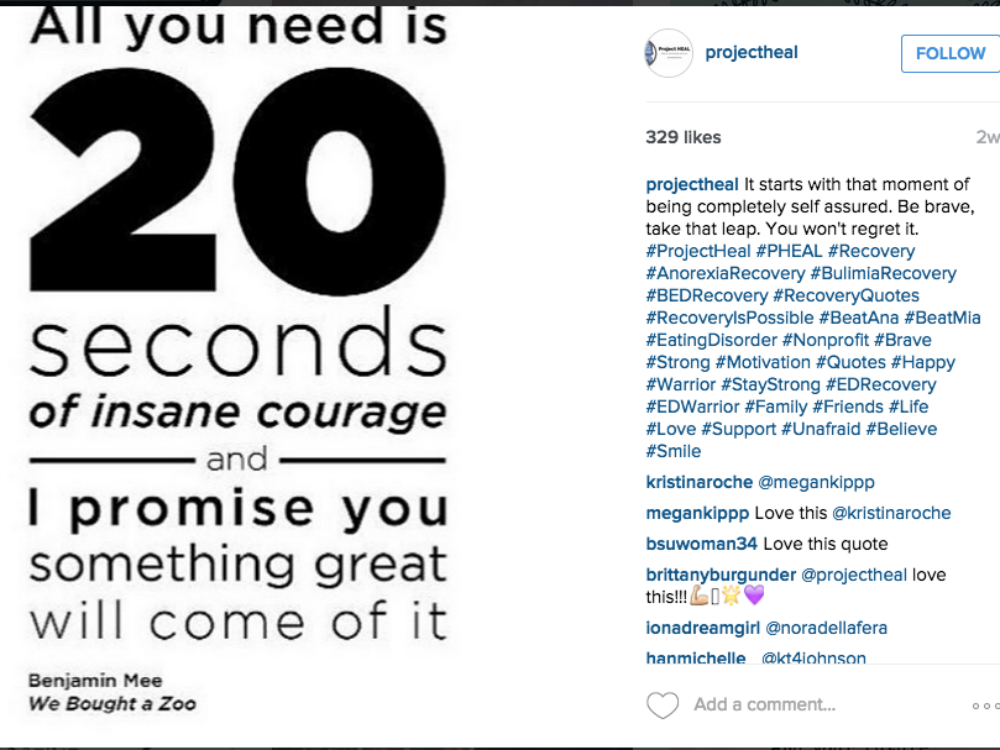 Healthy is the New Skinny
This account is all about promoting a positive image of women and girls in the media, especially towards food and body weight. We most definitely approve.
@healthyisthenewskinny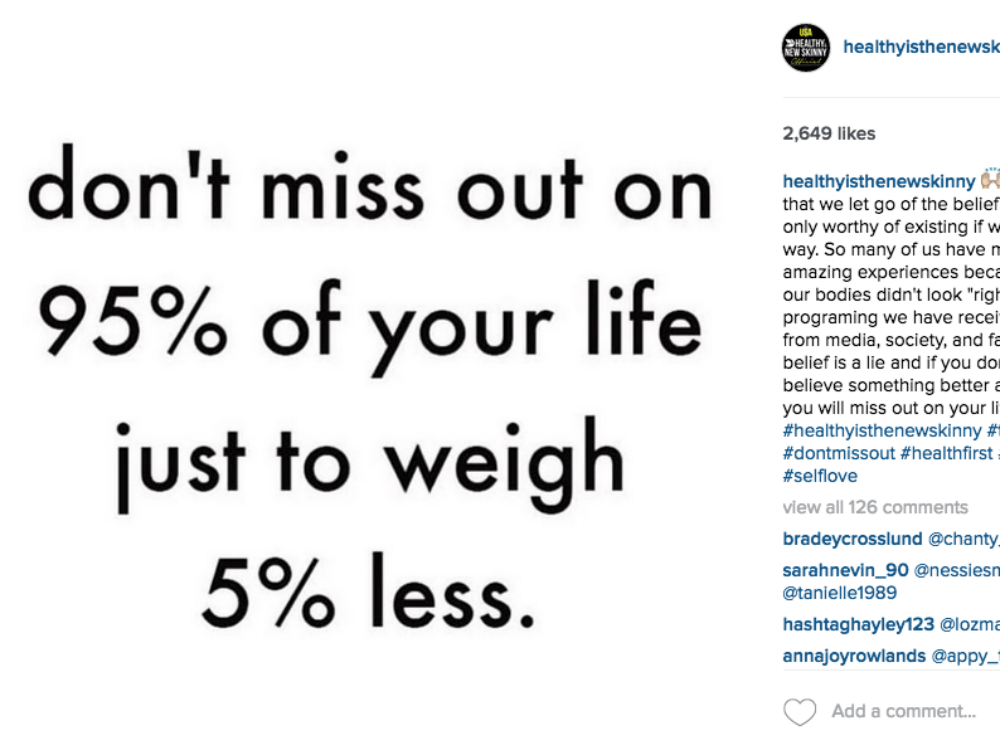 The Body Book
Yes that's right, even Cameron Diaz's book has an Instagram account, sending you plenty of motivational quotes interspersed with tasty looking treats. As Cameron herself says – 'your body is the most precious thing that you have, so wake up, love yourself, care for yourself.'
@thebodybook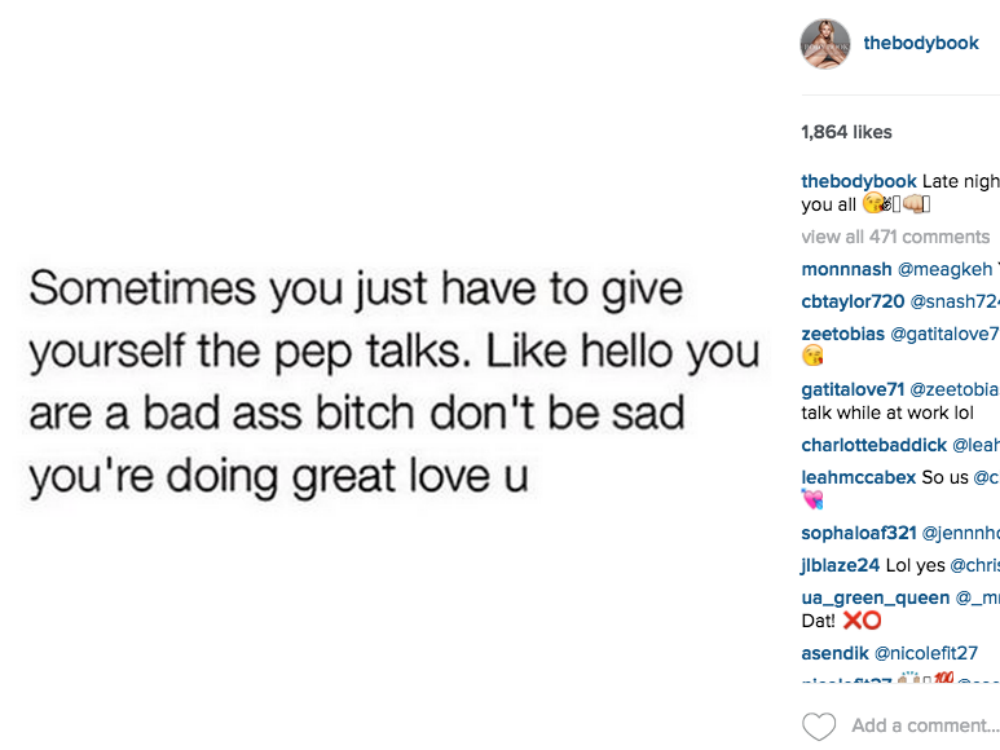 Eff Your Beauty Standards
Giving the middle finger to traditional standards of beauty, this account features women with unique style, and inspirational quotes challenging the way in which we perceive beauty.
@effyourbeautystandards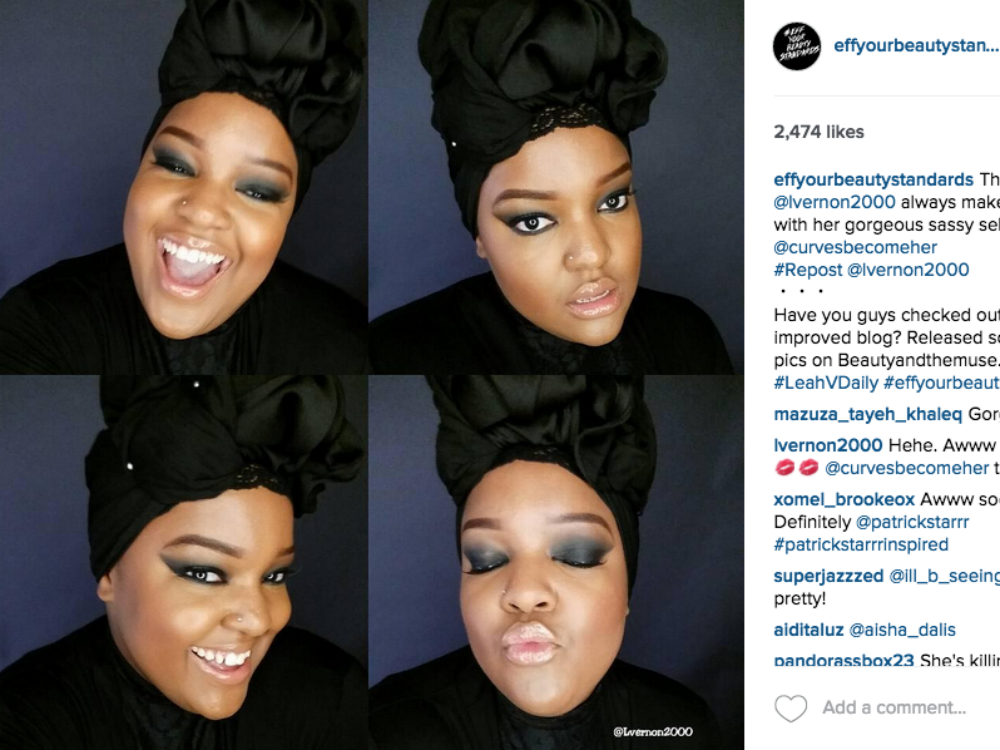 Honor Curves
Honor, a 'self-love advocate', will not only inspire you to start loving your body, she will make you chuckle as well. With witty quotes and chic selfies, watch one woman's journey towards body positivity.
@honorcurves