The health and beauty benefits of Manuka honey make this wonder food a serious must-buy.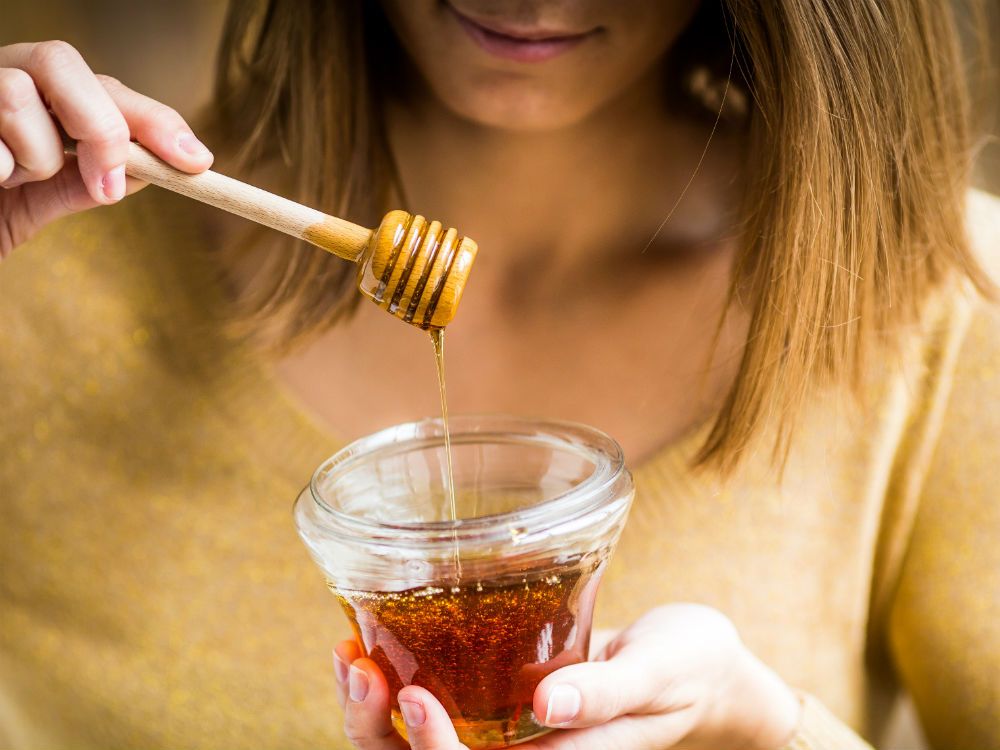 Manuka honey has been used by the Maori community in New Zealand for centuries because of its incredible anti-bacterial and healing properties (it can even be used as a
hay fever remedy
), and celebrities including Gwyneth Paltrow and Scarlett Johannson are said to be big fans. Here are the reasons why you should consider stocking up pronto.
But a word of caution: make sure that you're getting the real deal. Proper Manuka honey comes from New Zealand, and will have a UMF (Unique Manuka Factor) rating of 10+ or more on its label. Cheaper imitations are likely to be less effective.
1. HEALING
Manuka honey's healing properties make it a great all-round wonder food. 'It has anti-viral, anti-microbial and anti-bacterial properties, and can be used to boost the immune system to help fight off illness and improve skin conditions. It also soothes a sore throat, and can be used externally on cuts, wounds and ulcers to assist with the healing process,' says Rick Hay, resident nutritionist at
Xynergy
.
How to use Manuka honey to treat a sore throat:
'Manuka is perfect to treat and shorten the length and severity of a sore throat,' says Rick Hay. 'It fights bacteria and viruses while also boosting the immune system. It's soothing, and a spoonful can be taken neat, with warm water and lemon juice, or just with warm water. Avoid boiling the water. When taken at the onset of a sore throat it can help prevent it from taking hold.'
2. IMPROVES DIGESTION
Manuka honey is great for improving the health of your gut and banishing bloating. 'It can help reduce inflammation from digestive disorders, relieving abdominal discomfort and bloating. It contains a natural pre-biotic, which is important for nurturing the gut's good bacteria, and can therefore help the digestive system rebalance itself naturally,' says Liliana Trukawka, nutritional therapist at Comvita.
3. BOOSTS ENERGY
Pure Manuka honey is an ideal staple to give you a buzz when you're feeling tired. 'The honey's high nutrient density makes it a great natural energy booster,' says Rick Hay.
4. ENHANCES SKIN
Manuka honey has beauty benefits, too. 'Pure, organic Manuka Honey is the perfect natural alternative for curing acne and skin infections,' says skincare expert Malvina Fraser. 'It's also a natural moisturiser that improves skin hydration because it's able to absorb moisture directly from the air and draw it into the skin.'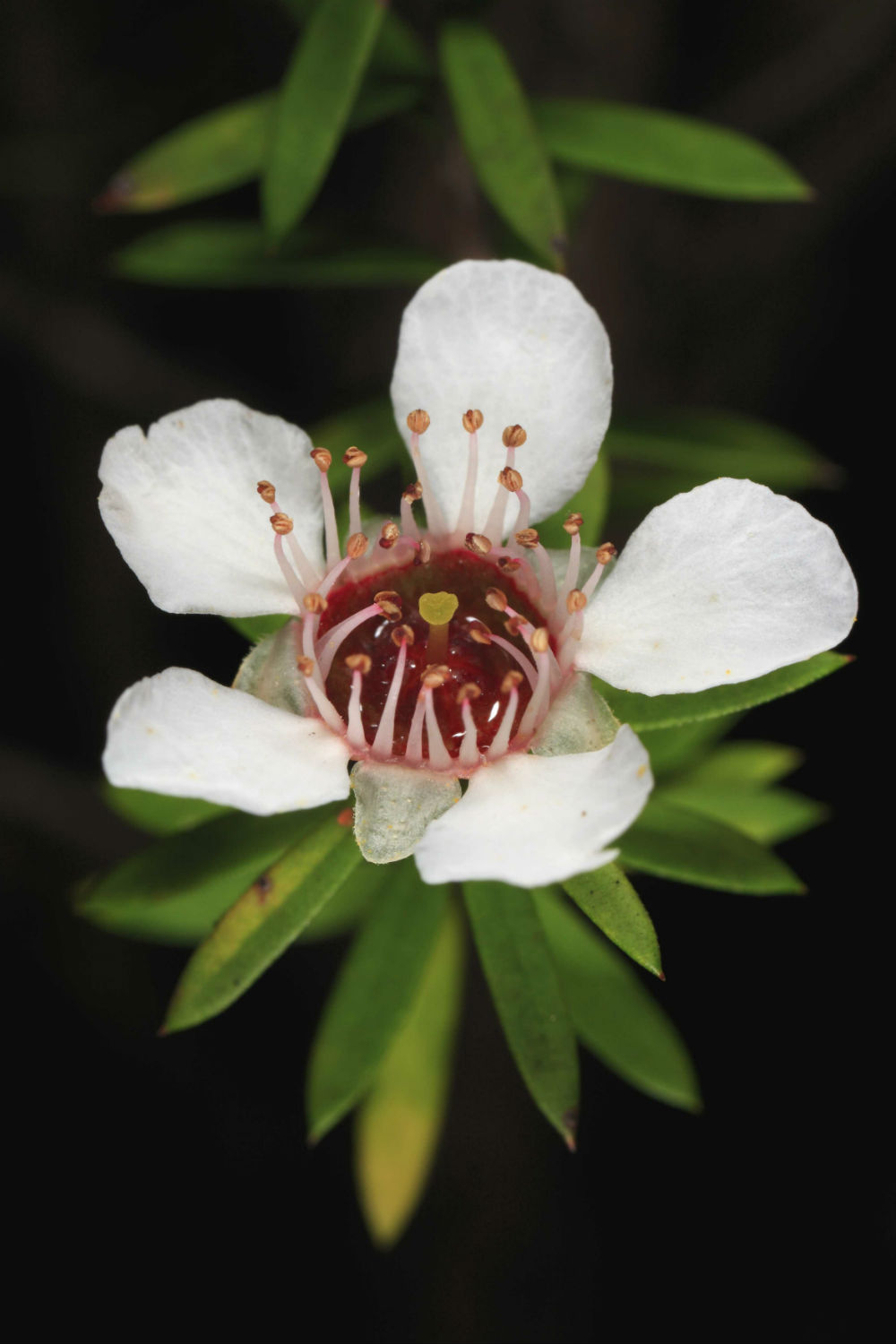 The Manuka honey flower
Here are 2 DIY Manuka honey face masks:
Moisturising Mask
'Manuka Honey can be used on its own as a facial mask by simply applying the honey on a clean damp face,' says Malvina Fraser. 'However, my favourite Manuka honey mask includes coconut oil and avocado to intensely hydrate. This delicious smelling mask eradicates any dryness and leaves you with a healthy, luminous glow.'
1: Mash ¼ of an avocado in a mixing bowl and once it is smooth add 1 teaspoon of coconut oil and 1 teaspoon of Manuka honey. Mix together thoroughly.
2: With slightly damp fingers, apply the mask in a circular motion and then leave on for 15 minutes.
3: Once the mask has done its work, remove it with warm water and then proceed to splash cold water on your face to close your pores.
Exfoliating Mask
'This exfoliating mask contains three key components: olive oil, brown sugar and Manuka honey. They are all natural and effective ingredients that intensely cleanse the pores. The olive oil is used for softening the skin, the brown sugar for a gentle exfoliation and the honey to soothe,' says Malvina Fraser.
1: Take 1 tablespoon of extra virgin olive oil, 1 table spoon of brown sugar and 1 table spoon of Manuka honey and mix well until your scrub becomes a viscous and slightly sticky mixture.
2: Apply to a damp face for 1 to 2 minutes, concentrating on any problem areas.
3: Clean your face with warm water, and finish up with a moisturiser for a longer lasting effect.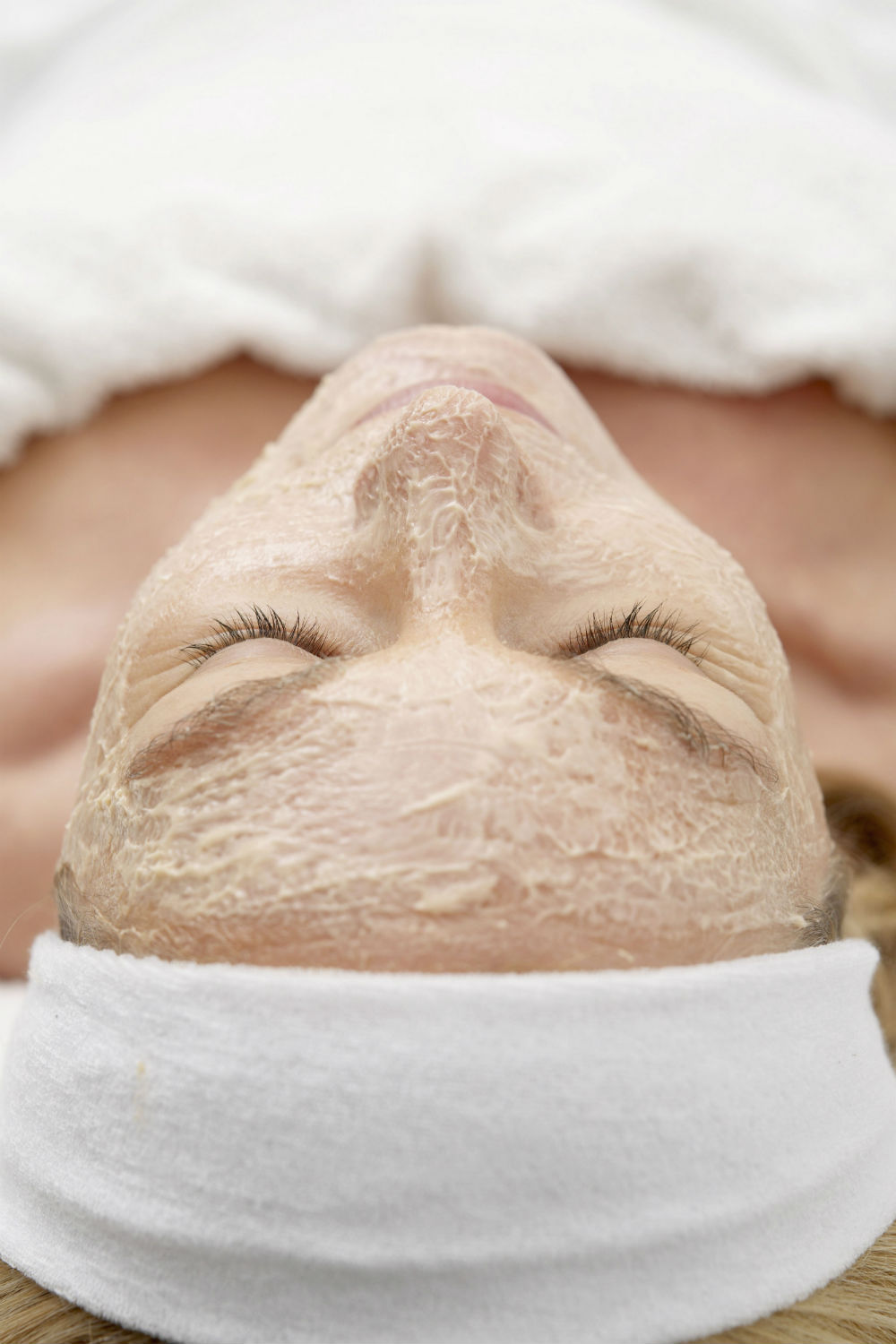 You can also use Manuka honey to get an all-over glow:
Relaxing Bath Recipe
'This milk and Manuka honey bath recipe is an innovative and yet classic method to get your skin glowing,' says Malvina Fraser. 'The unique blend serves to exfoliate and soften the skin, as the lactic acid in the milk cleanses while the honey makes skin supple.'
1: Ensure that you use full-fat milk and pure Manuka honey.
2: Pour 1 to 2 cups of milk and half a cup of Manuka honey into a running bath. Make sure that the water, honey and milk are completely mixed together before getting in.
3: For maximum results, be sure to massage your skin with a washcloth in a circular motion, before rinsing off.
Are there any downsides to using Manuka honey?
'There are some cons to using Manuka honey,' says nutritionist Lorna Driver-Davies from The Nutri Centre. 'It's expensive, and all honey is a natural form of sugar, so anyone who needs to be careful around sugar (e.g. diabetics) should be aware of this.'