As Cara Delevingne continues to take Fashion Week by storm (is there a catwalk she hasn't strutted down?), we take a closer look at the model's staggering array of funny faces
Not since Tyra Banks' 'smise' (FYI, that's smiling with your eyes) have we come across a model with such an impressive range of facial expressions. Here are our fave Cara Delevingne funnies...

1. The goofy eye cross
This has become Cara's signature look. Having been pimped, preened and styled to within an inch of her life by some of the best make-up artists and designers in the world, this is the Burberry model's pose of choice. I've secretly been practising this in the mirror for weeks, but no luck yet.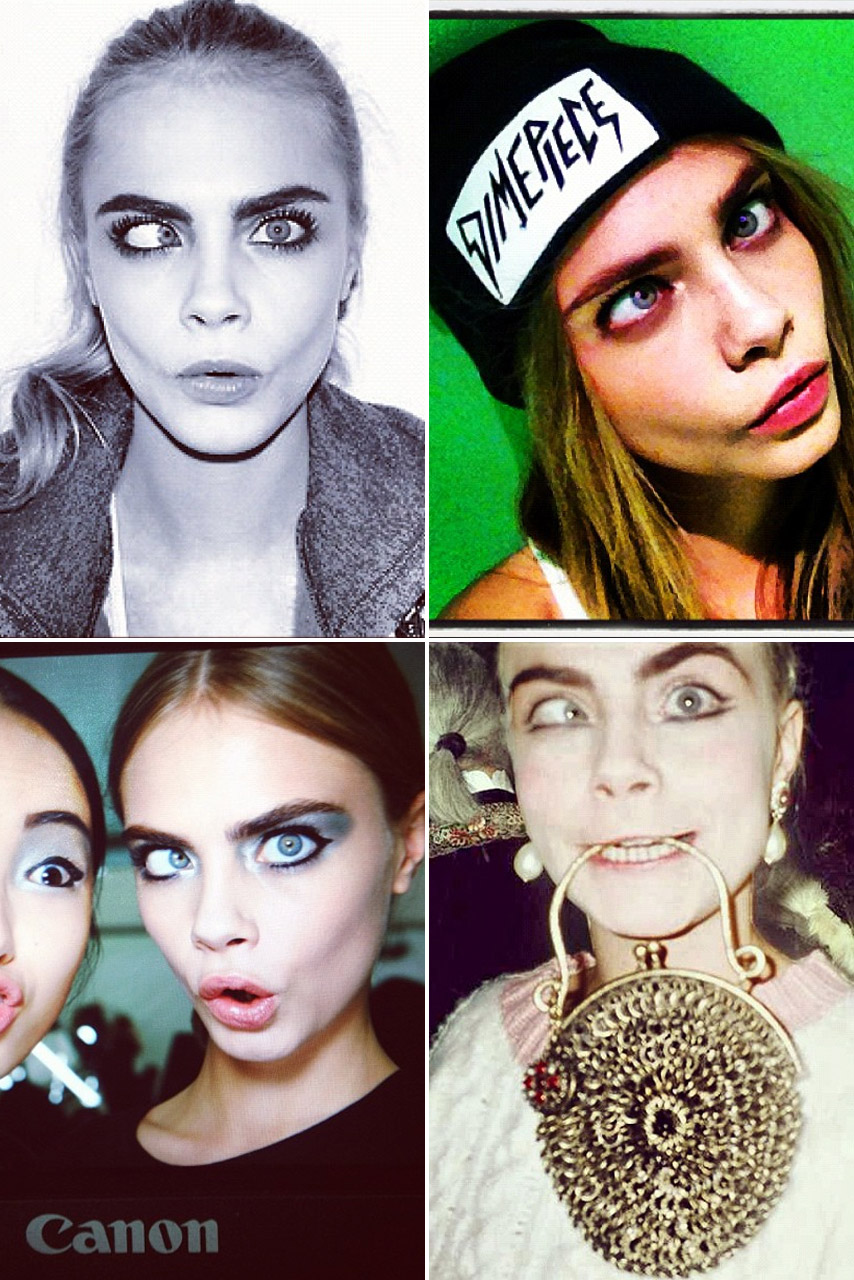 2. The lizard tongue
Cara is clearly comfortable with the state of her oral hygiene and sticks out her tongue here, there and everywhere.
3. The 'not another outfit change' face
This is us every single Monday morning.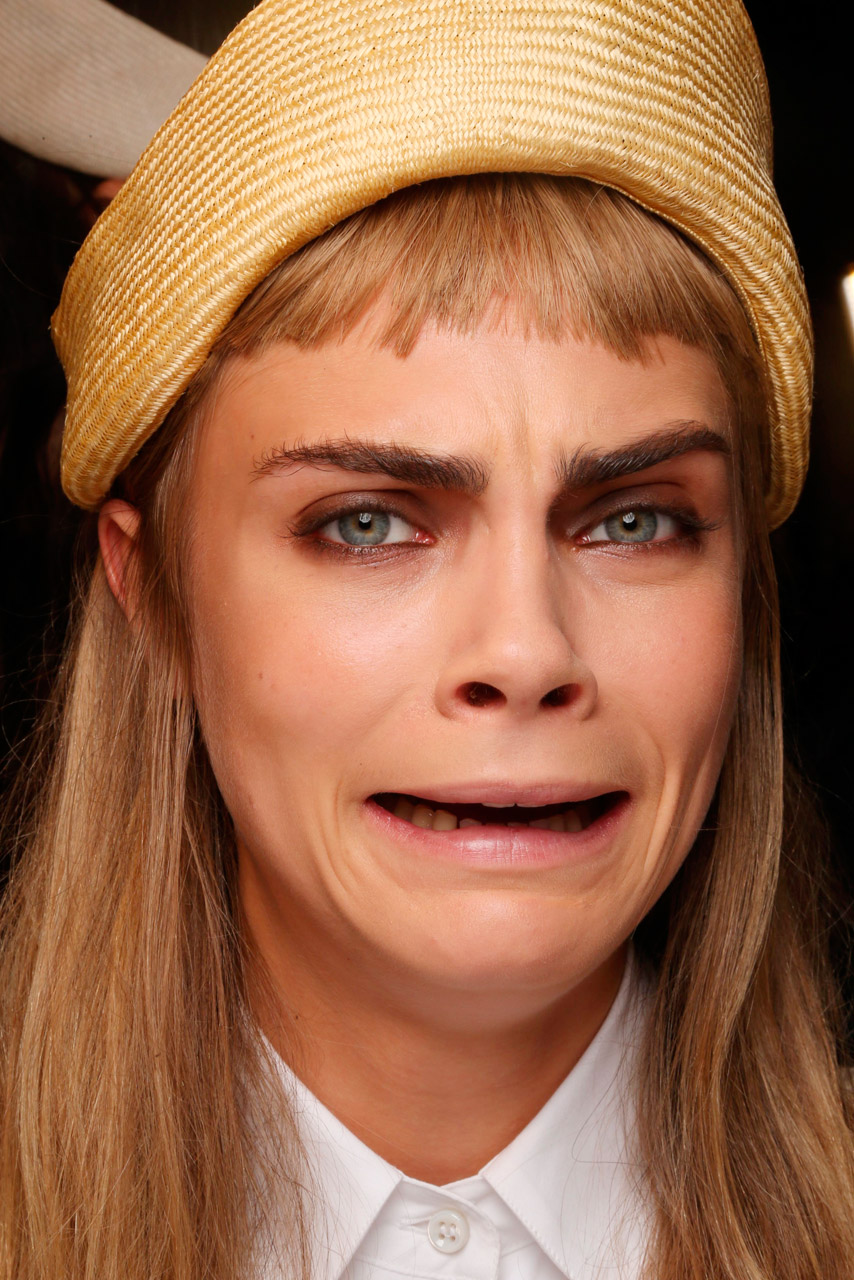 4. Causing a commotion
Why smile sweetly for the paps when you can do this?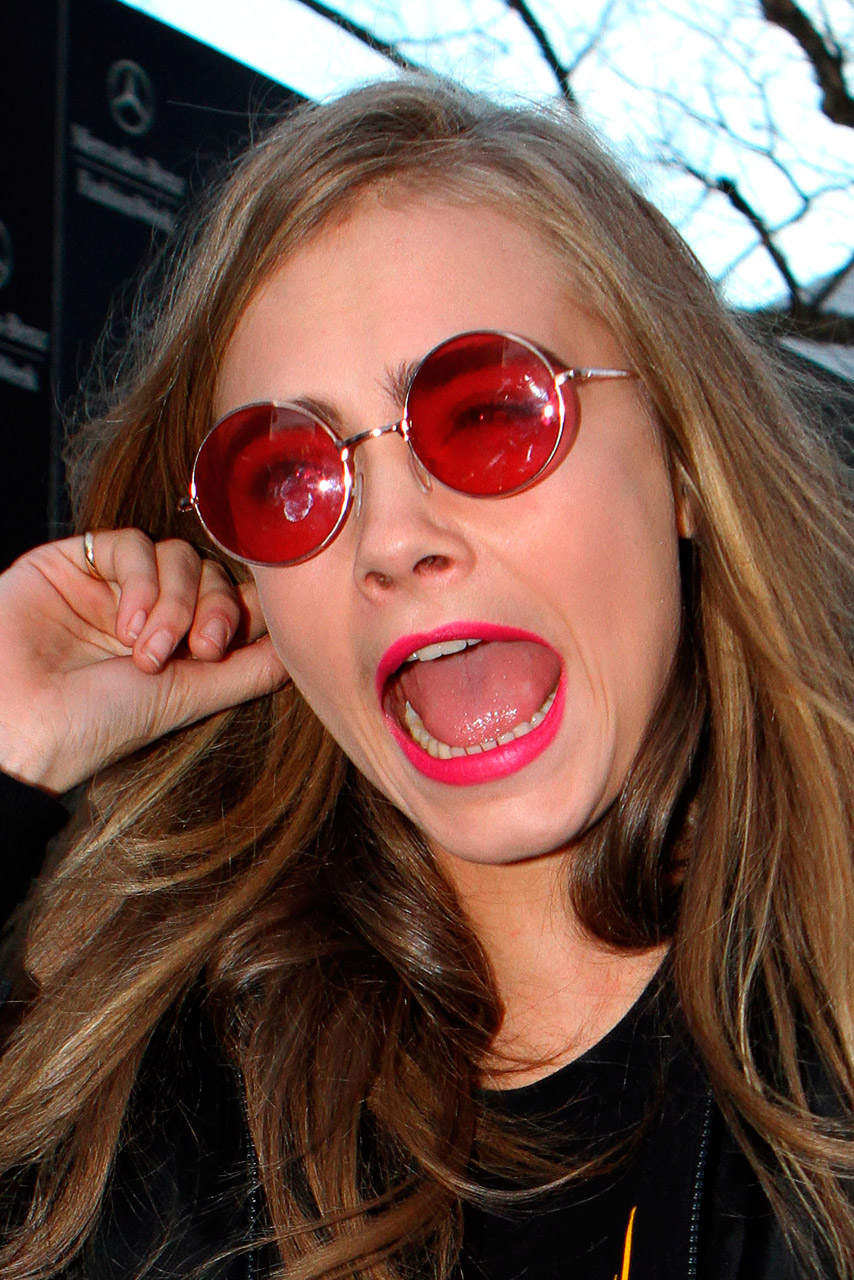 5. Monkeying around
Cara's cheekiness is her main appeal. As well as her eyebrows, glorious hair, luminous skin, killer body...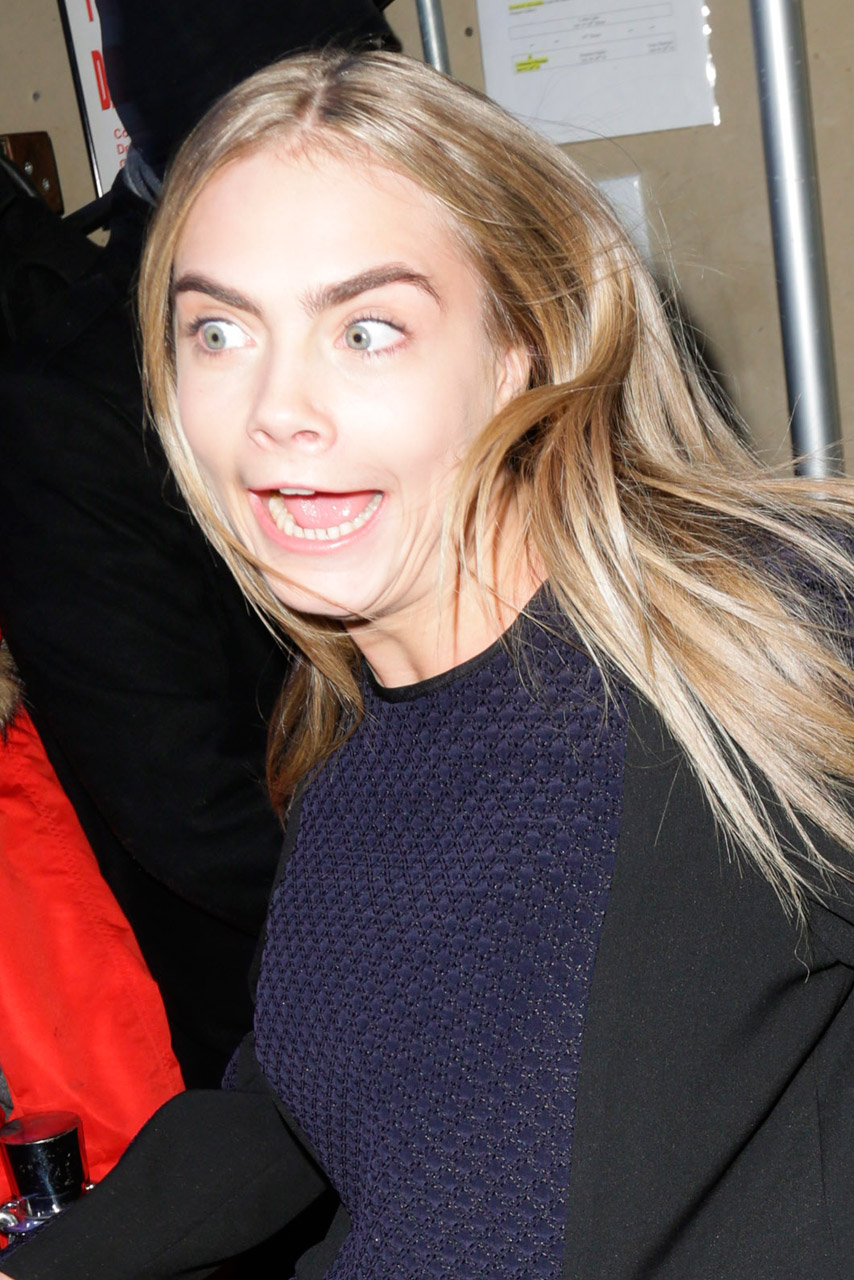 6. The OTT pout
Not since Kate Moss have we seen such a fierce pout.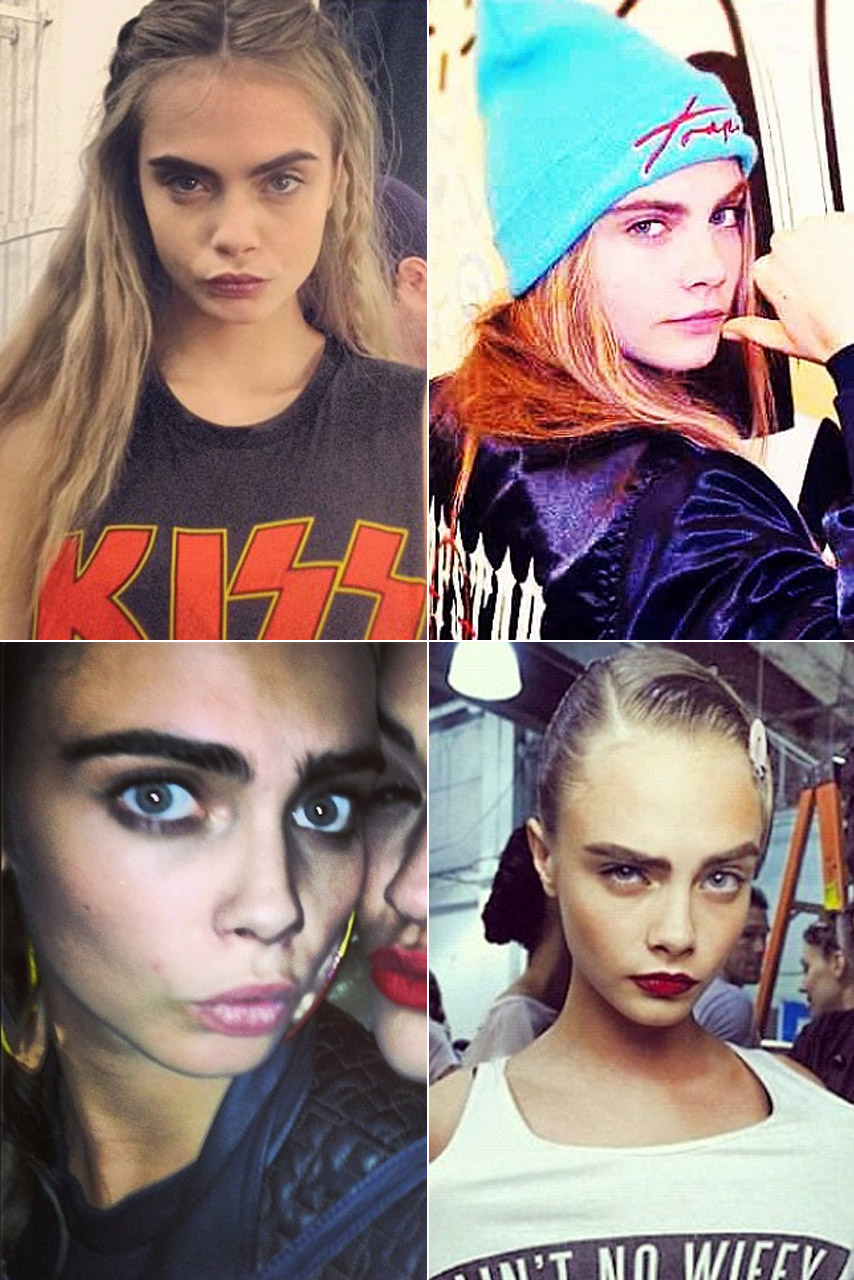 Picture credits: Rex Features and Instagram/Cara Delevingne